I spent a  weekend in Mbabane, Swaziland (not Mbabane, eSwatini!), and although there isn't much to see inside the center of Mbabane, there are plenty of things to do just outside of Mbabane.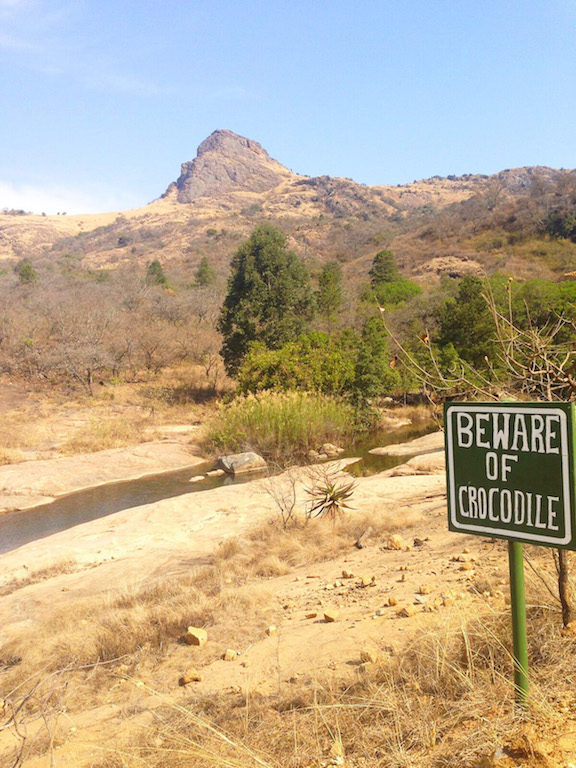 Mbabane is not an exciting place for tourists. Take it from me, I can always find stuff to do when "there's nothing to do," but there aren't even a lot of places to sit to take in the atmosphere. There are malls and shopping centers that are very nice, but they are definitely geared towards locals and offer just daily things that a traveler would probably not find very interesting.
What I did in Mbabane:
First things first: I got a SIM card! Woohoo! If you remember from my bus experience, I arrived at night and it was impossible to buy a SIM card.
I bought data pack from MTN. It cost 50 Lilangeni (rand) and then the SIM itself was another 10. The network worked rather well. I found an MTN store in the mall next to the American Embassy. There are some malls in Mbabane where I assume it would be easy to find a shop as well.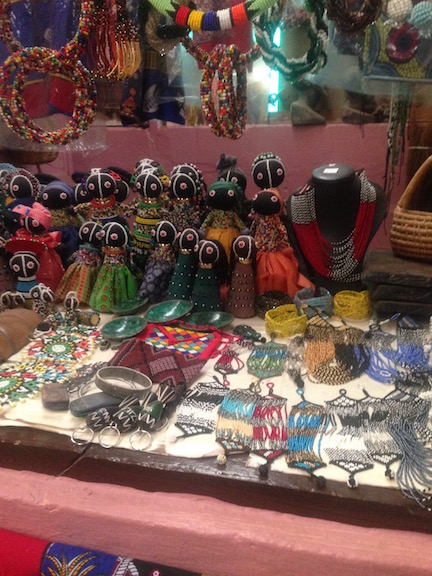 In Mbabane, I went to a nice craft market that was across the street from the central minibus and taxi stand. This is the place to find locally made handicrafts. There are also areas of the market that sell food, clothes, and traditional medicine.
I especially liked the traditional medicine stands, though I wasn't brave enough to try anything.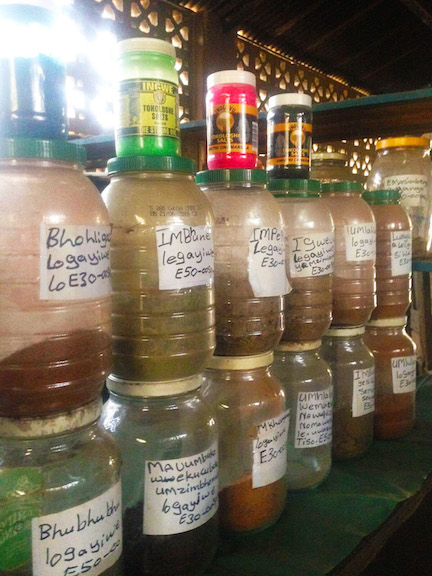 If you like street food, then you have to taste the Chicken Dust! It's basically a grilled chicken but I absolutely loved it. You'll get the freshest food at around lunchtime. There's a good, clean stand by the university where a grilled quarter chicken and sides costs 20 Lilangeni (20 Rand).
What I did around Mbabane:
Outside of Mbabane I went to a cool cafe/performance space called House on Fire. There were no performances when I was there but it has a nice bar and restaurant and it was the perfect place to have a sundowner. It seems to cater to an eclectic, although mainly expat, scene.
Personally, I preferred the Chicken Dust, but this was a fun place to visit.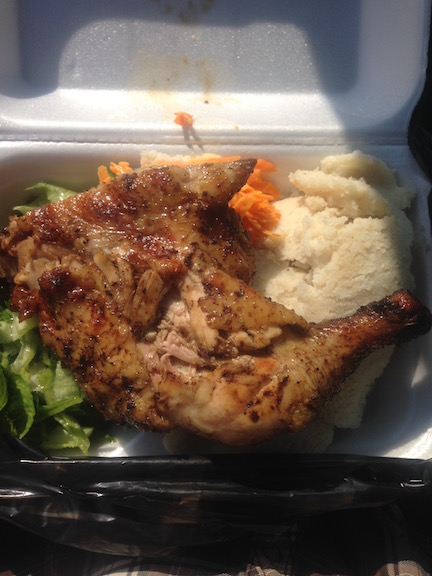 I also went to the Mantenga Cultural Village, which is located on a beautiful nature reserve with a waterfall. I decided to write about my sort of odd experience and how to get there without a car in a separate post.
The Mlilwane Wildlife Sanctuary:
Ok I wasn't alone for my entire weekend in Mbabane! My amazing couchsurfing host took me to the Mlilwane Wildlife Sanctuary to see some animals and do some hiking. We did the Summit hike and it was well worth it, but don't forget to bring a ton of water and sunscreen since you are pretty exposed to the elements while hiking.
I ended up getting really dehydrated during the hike -to the point where I was ready to cut off my arm in exchange for a Fanta, which is weird because I never drink things like Fanta.
I hadn't been to any game parks at this point in my trip (I skipped Kruger National Park), and so this was a nice introduction. If you've already been on a mega safari adventure you might find this place to be a little lackluster, but you can walk around among the animals and I liked that a lot.
You will see impala, zebra, wildebeest, warthog, and crocodile.
The entry cost 60 Lilangeni (or Rand) for a local car and something like 120 Lilangeni for a foreign car. You can rent a really cool hut if you want to spend the night there.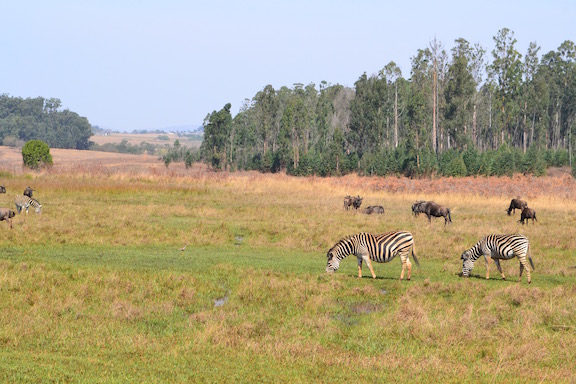 Traveling alone as a girl?
I spent most of my weekend in Mbabane alone (minus the wildlife sanctuary), and traveling there alone as a female was no problem at all. People are friendly and curious, and maybe two younger men called me over to jokingly ask me on dates but it wasn't threatening and they were (maybe?) kidding.
Solo female travel in Swaziland isn't really an issue.
Should you rent a car?
All in all, it is possible to do some things during your weekend in Mbabane if you do not have a car, but your options are very limited. It seems totally possible to go to stay at a backpackers place and beg some people there to let you tag along for the day. A lot of the travelers I met while hiking had rented cars… Ok, like all of them had rented cars…but "all of them" means 4 people. Things were pretty quiet in September. I don't think it would be possible to go to the Mlilwane Wildlife Sanctuary without a car, unfortunately.
If you are looking for a place to stay, Lidwala Backpackers is a great option where you can meet other travelers! Happy travels!