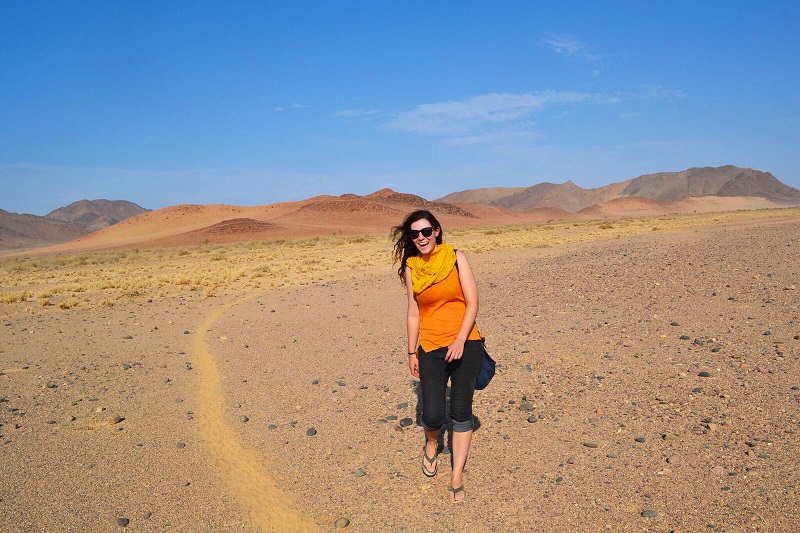 Have you ever just stopped a globe with your finger and wondered what it would be like to visit that country?
For me that country was Kyrgyzstan.
A great flight deal, a backpack, and some willpower later and poof there I was, sitting in a yurt in the middle of the mountains drinking bowls of salted yak's milk early in the morning with a Kyrgyz family. I was 23, alone, and completely clueless. It was a blast.
This blog is about my adventurous, primarily solo travels, and yes I am a girl so I guess that you could say this is a Solo Female Travel Blog if you really wanted to categorize it.
But even if you are not into the awkwardly worded genre of Solo Female Travel, there may be a thing or two here that you may find interesting.
Hitchhiking, wild camping, and off the beaten path train trips are my specialties. If it involves interacting with the locals, then it is on my list of things to do!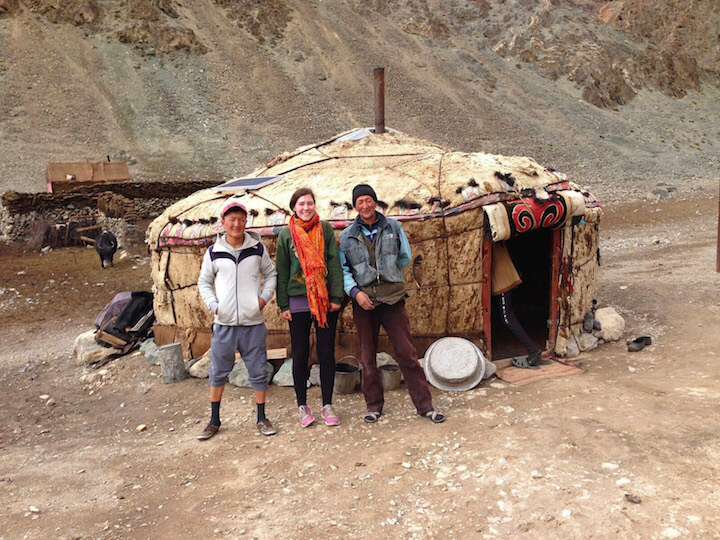 There are so many wonderful ways to travel, and so I don't want to claim that my methods are better or more authentic than other people's. In this blog I just want to advocate for getting out of your comfort zone, and of course the limits of each person's comfort zone are different.
Some people may consider my way of traveling to be extreme, so know that you've been warned! If it suits your travel style, then read on if you want to learn how to travel like this yourself!
Traveling is humbling and it gives me perspective. It also kicks my shy butt and makes me talk to people.
This blog is as much as a self exercise in learning how to put myself out there  as it is for giving any sort of travel advice. If you also find it informative or inspiring in any way then I'm thrilled, but know it's enough of a personal step for me to have this out there floating around the internet to begin with! Solo Female Travel is easy… it's putting myself out there that's hard!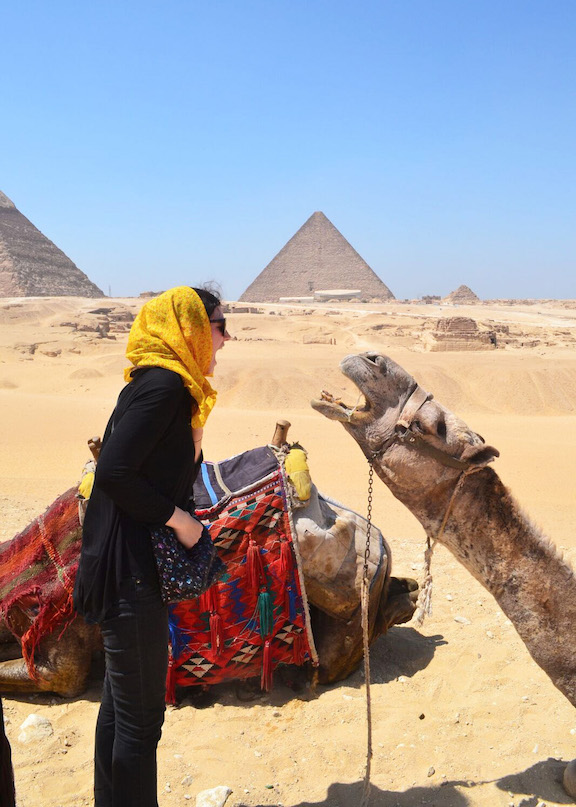 As I start this blog, I have already had the amazing opportunity to live in Norway and France, and I have also visited over 80 countries. I have met my childhood pen pal in person in Uganda, seen a wild polar bear in the nothingness of Svalbard,  played Sisyphus carrying a watermelon up mountain passes in the no-man's land between Kyrgyzstan and Tajikistan, and I even managed to enter Belarus solely by presenting a hockey ticket to the border guard in lieu of an official visa.
I never made it to that hockey game, though, which is a pity because, like any good Michigander, I do enjoy hockey.
So is this still all too vague for you? Are you sick of my nom de plume already? Still want to know more? Click here!
Feel free to contact me with questions, comments, or whatever!
Thanks so much for reading!
-Babeesh