Crossing the Allenby Bridge as a Tourist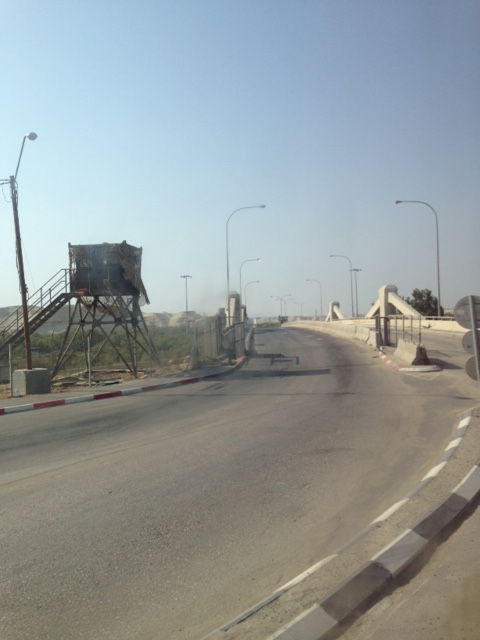 Are you planning on crossing from Palestine (the West Bank) into Jordan or vice versa?  Need the fastest way to get to Jerusalem from Amman? Here's everything you need to know about crossing the Allenby Bridge (also known as the King Hussein Bridge) border crossing as a tourist. Get your wallet ready because the Allenby Bridge was the most expensive border crossing I have ever encountered! The information online isn't always clear and subject to change. I crossed the bridge in August of 2017 and decided to write up my experience of crossing the Allenby Bridge as a tourist.
Also, I could muse about how "I'm special and authentic and I don't consider myself to be a tourist when I travel!" But that's obnoxious. I am a tourist.
Common misconceptions about crossing the Allenby Bridge as a tourist:
1.The Bridge is closed to tourists:
Nope. Unless it is explicitly stated due to some sort of conflict the border is open to tourists. When I was there, it was closed to non Palestinian tourists after dark, though. That is where a lot of the confusion was coming from.
2. It is total chaos all the time.
I do not deny that this border can get unbelievably chaotic and cause ridiculously long waits and delays, but it was pretty much empty when I passed through. If you are not in a rush, leaving in the early afternoon will help you pass through during a quieter time. Though, of course, there can always be unexpected delays and situations in the region.
3. You will have be questioned and need to  to be strip searched and wait naked in a freezing room for 7 hours.
I can't guarantee this won't happen to you, but it happens a lot less to tourists these days. Some factors that will lead to extra questioning include traveling alone, having an Internet presence or reputation for supporting Palestine, having passport stamps from Muslim countries in your passport, having a name that sounds like it has Arab origins, looking like an Arab, etc. Extra questioning will not usually involve extreme measures like strip searching, but it depends who you are. The most questioning I have ever received was related to some passport stamps, and it was done in a relaxed manner.
4. You will wait in line all day.
Most likely not. There's a tourist line…if you could even call it a line. It is a tourist "cut the line to the front". You can pass through it and feel like a brat and yet secretly very relieved to not have to unpack all of your bags for the hundredth time at the same time. If you haven't figured out by now, crossing the Allenby Bridge as a tourist is a lot different than crossing the Allenby Bridge as a non-tourist. I will let you decide what you think about that.
5. The Jordan Pass will not work as a visa.
Wrong! The Jordan Pass works just fine at this border once you reach the Jordanian side. No need to buy a visa, no need for passport stamps. BUT! You CANNOT buy a visa on arrival (which is different from the Jordan Pass) at this border anymore.
How to Get to the Allenby Bridge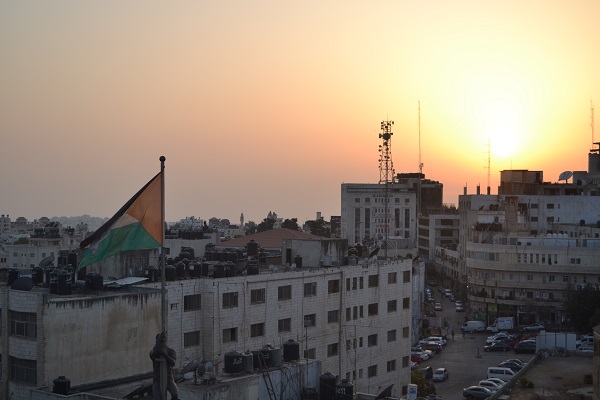 So how do you get to the Allenby Bridge from Jerusalem? Well, I got there from Ramallah. To get from Jerusalem to Ramallah, you just need to take the bus from the East Jerusalem Central  Bus Station near the Damascus gate.
Be sure to try and change money in Ramallah and get some Jordanian Dinars since the rate you get at the border will be very bad and I did not see a single ATM machine. There are several places to change money right on the street near the bus station in Ramallah.
From Ramallah, I took a bus (the local minibus called a service) to Jericho that cost 12 Shekels. It leaves from main bus station. This bus ride is beautiful! Enjoy the striking views. Or you could enjoy more time exploring Ramallah.
From Jericho we had to take a taxi to the border checkpoint. It is not walkable, especially since it is unbelievably hot in Jericho. One idea is to find people on the bus who are also going to the border so you can split a taxi.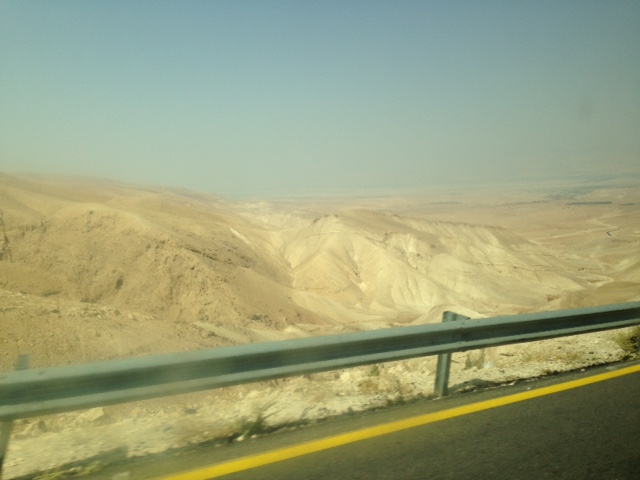 The last stretch and cost of crossing the Allenby Bridge as a tourist
So, only taxis with Israeli license plates seem to be able to take tourists past this checkpoint to the actual border, and these taxis seem to have a little monopoly going. We couldn't get a taxi to take us for less than 30 Shekels…and the taxi ride seriously lasts like 5 minutes. But of course you can't walk that stretch either because it is full of land mines or snipers etc. Also did I mention how hot it is in near Jericho?
You pay the exit fee and the entry fee at the same time to the Israeli border guards. It cost a whoppin 171 Shekels per person.
Then you have to get into a special tourist bus to go between the borders. No walking here either. Thankfully the bus does not wait until it is full to leave since it is a huge bus and there are very few tourists. They take Dinar, USD, and Euros. I don't remember if they take Shekels, but they probably do. I think I ended up having to pay 10 Euros for the very short ride.
Welcome to Jordan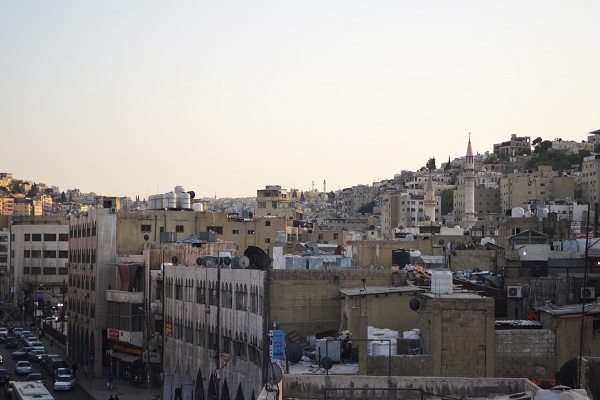 The Jordanian side is much more relaxed. My guard was smoking a cigarette and cracking jokes and teasing me as he processed my passport. I asked for no stamps and it was not a problem.
At the border town you can take another minibus into Amman, but at this point I was with two other travelers and we were sick of hopping from bus to bus. We opted to pay a couple dinars more each and get a taxi to our doorstep in Amman. A taxi from the border to the center of Amman cost 28 Dinars for all of us.
We left Rammallah at 2 PM and arrived in Amman at 6PM. Note that this was without ANY traffic. It could easily take much longer.
It was complicated and in the end pretty expensive. I am a complaining tourist, but for many people this is their only option to cross the border.
Good luck, and I hope this helped clarify any questions about crossing the Allenby Bridge as a tourist.
If you're looking for a place to stay in Amman, I stayed at the Jordan Tower Hotel and I really liked it.