Autumn is by far my favorite season!
But I admit ever since I moved to the French countryside I now spend the autumn shivering under ten layers of clothes and carrying around my hot water bottle like a baby. Living in an old house with meter-thick stone walls is fun in the summer, but wow it is freezing during the rest of the year!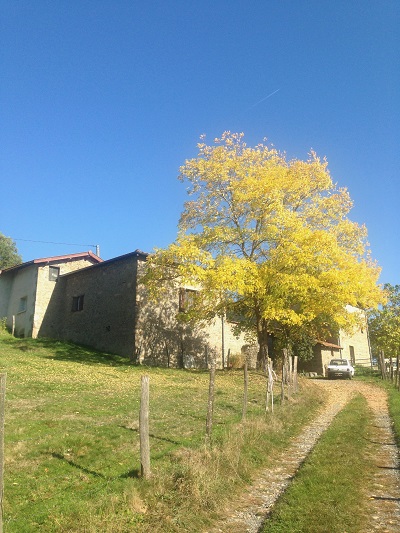 See also: Avoiding Being Shot in the French Countryside in Autumn
I decided to compile a list of some of my favorite things to do during the autumn in France. Unsurprisingly, most of these things are food-related. Hopefully it will help you plan your own autumn in France adventure!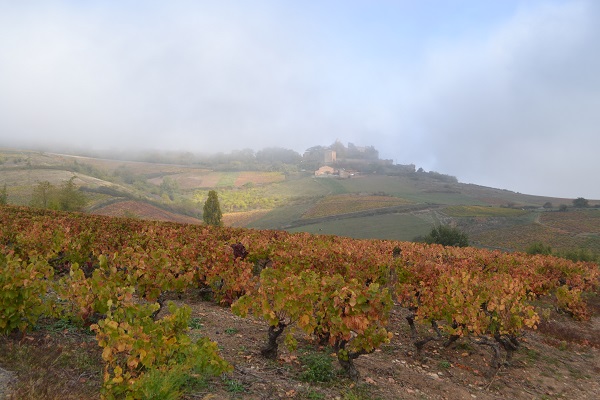 When to go:
France is the size of Texas, but it includes four different climate zones. For example, the fall colors will hit the Alps earlier than in Provence. By late October, the colors in the alpine areas will be long gone, but in other regions the colors will just be starting.
Near Lyon, the trees really start changing in the last week and a half of October and continue into early November. Paris will be slightly earlier. Farther south, you may get nothing until November.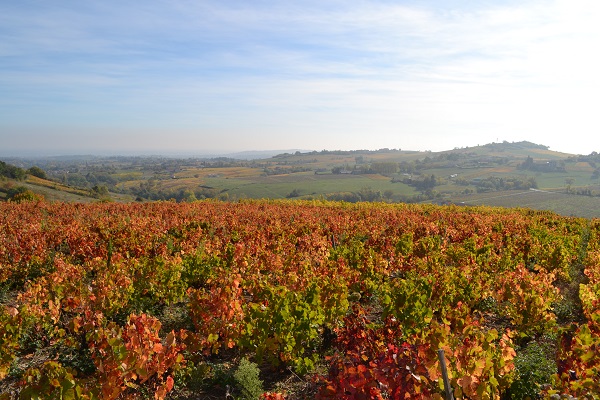 1. Get out of Paris
Sorry, guys, but the best things to do during the autumn in France are usually outside of the urban centers. Living in the countryside has allowed me to fall in love with a side of French culture that was never open to me in the cities. I am going to make a guide to visiting the French countryside really soon to help you get there and know what to do!
2. Ok, if you can't get out of the cities…
Well, I forgive you. You will still enjoy the autumn in France, I promise. The best thing to do in the cities during the autumn is to go to the parks and enjoy the fall foliage. France pretty much wins the game when it comes to urban parks, and so I'm sure you will be happy.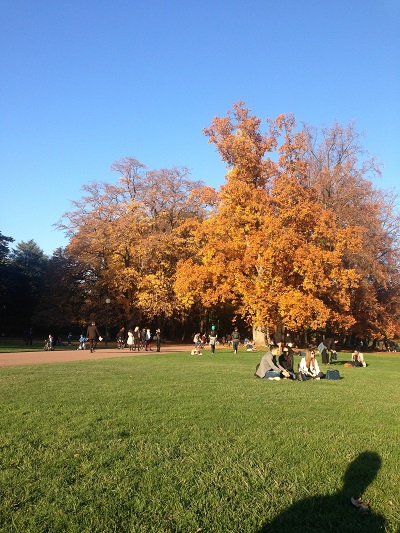 In Paris, the Jardin des Tuileries will floor you in its autumn splendor. In Lyon, the Parc de la Tête d'or is huge and has endless trails and secret spots where you can enjoy the leaves.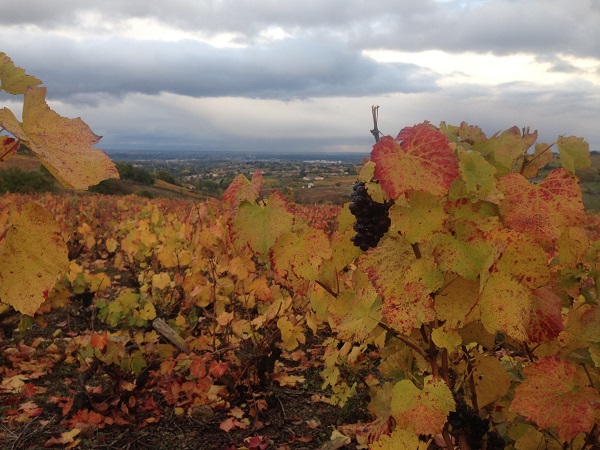 3. See the vineyards in full color
I used to think that fiery orange maple trees were the best part of the autumn, but then I saw the vineyards of Beaujolais in peak color and immediately changed my mind. The yellows, oranges, and reds spread out on hillsides and next to castles is an unforgettable sight.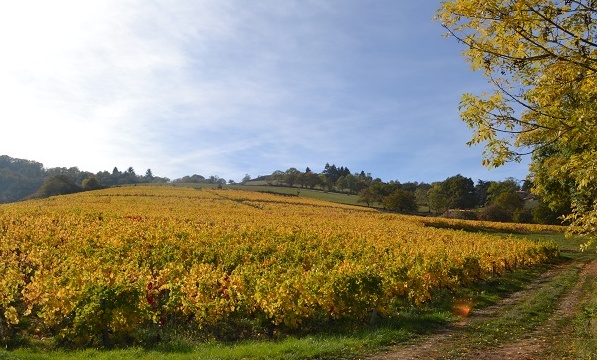 The vineyards will probably be the highlight of your autumn in France. Lucky for you, there are vineyards practically everywhere around the country so even if you are staying in the center of Bordeaux or Avignon you won't be far away from the colors. That holds the same for castles!
Not sure if the vineyards in your region will be in peak color when you arrive? One thing you can do is to just call a winery and ask. They may convince you to go and visit them, but who doesn't love a winery visit?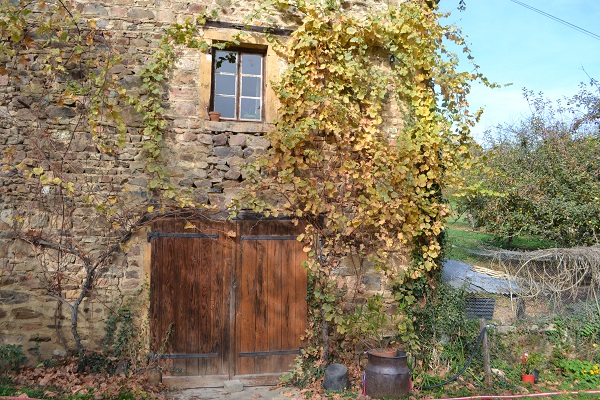 4. Hello Beaujolais Nouveau!
Since we are on the subject of wine…on the third Thursday of November every year everyone celebrates Beaujolais Nouveau day. Beaujolais Nouveau is from, well, Beaujolais, and is the first wine released after the season's harvest.
Beaujolais Nouveau only ferments for 6 to 8 weeks, and to tell you the truth it isn't the best wine in the world. But that's not the point! It is more about the celebration than the quality of the wine.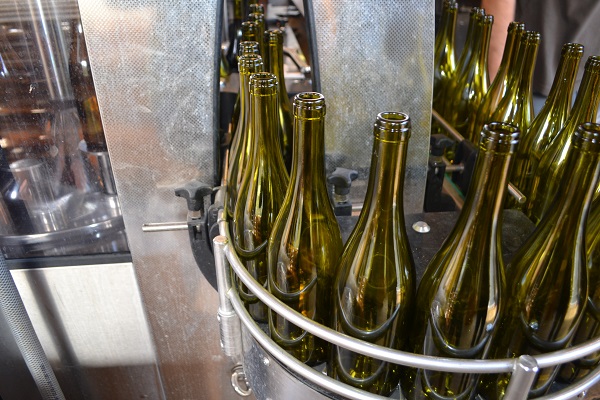 You can get Beaujolais Nouveau from any supermarket in the big cities. There will always be a stand for it at the local farmers' markets as well.  BUT! Lots of major cities will usually host an outdoor event or celebration, so be sure to check to see when that is happening.
Lastly, if you want the most authentic Beaujolais Nouveau experience you should head out to Beaujolais where all the local wineries have open houses to celebrate the day. You can get to Beaujolais pretty easily on public transportation from Lyon, but getting from vineyard to vineyard may be trickier without a car.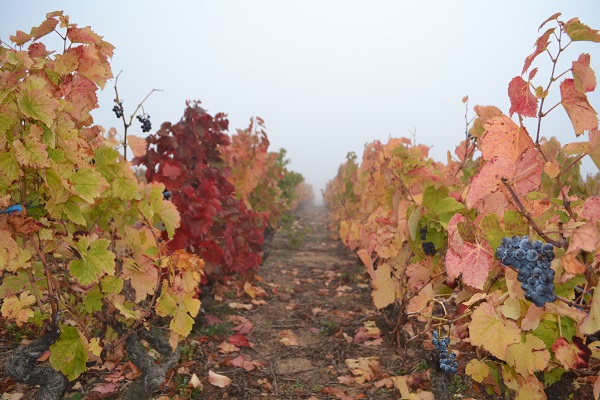 5. Forage for Mushrooms
Mushroom hunting is a beloved tradition during the autumn in France. Get your big basket, find a forest, and go wild. French people treat foraging like an Olympic sport, so you have to do your foraging early before all the mushrooms are gone.
There is an etiquette to foraging, though. If you are in the countryside, ask before entering someone's fields and gathering their mushrooms. In my region, the farmers all shoot me dirty looks during my jogs because they are all suspicious that am actually acting as a mushroom spy.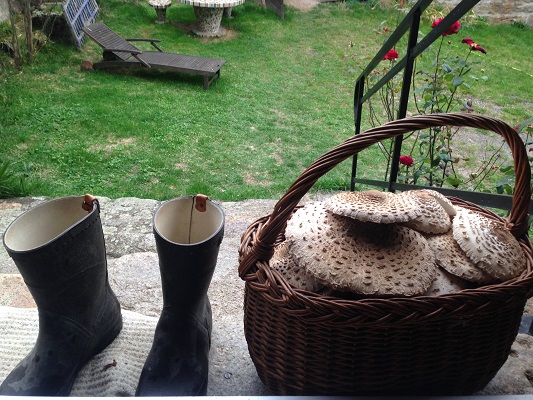 Mushrooms found along hiking trails are fair game during the autumn in France. It is a great excuse to go on long, autumn walks. Just be careful on Sunday mornings when the local hunters are shooting wildly at everything that moves.
Lastly, before you go and poison yourself, know that you can bring your mushrooms to the pharmacy to be absolutely sure they are safe to eat. Not bad, right? Can you imagine bringing a bunch of dirty mushrooms into a CVS or a Rite Aid in the United States?
And, of course, cooking the mushrooms you find is just as enjoyable as finding them.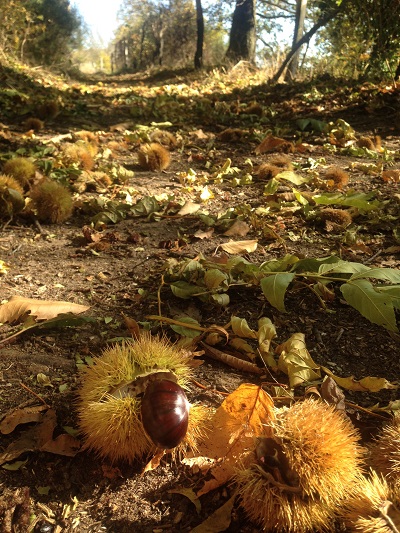 6. Forage for Chestnuts
Don't forget to also gather a basket of chestnuts when you are out foraging for mushrooms! No autumn in France is complete without the smell of chestnuts roasting in the oven!
The same rules apply: I wouldn't wander into someone's property and steal their chestnuts! I know that all my farmer neighbors have guns and are very protective of their French autumn treats!
There's nothing like stumbling upon a bunch of fresh chestnuts during an Autumn hike.
7. Potimarrons!
I had no idea what a potimarron was before I arrived in France. I guess they just aren't popular in my home state of Michigan. After some searching I learned that they are officially called red kuri squash or onion squash in English.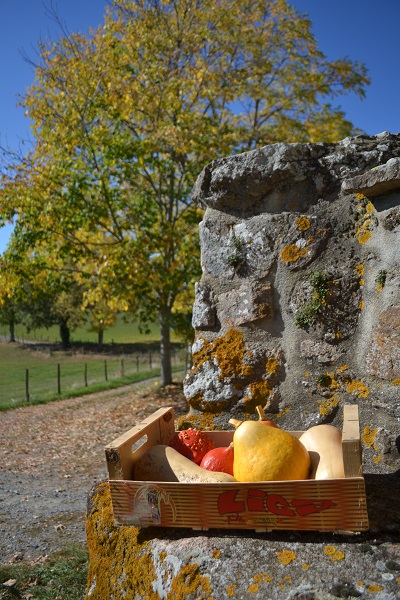 Potimarrons are my favorite hue of orange and you will see them instantly at any farmers' market in France. You can stuff one with smoked pork and the mushrooms you foraged and throw it in the oven, or you can make some incredible soup with them!
So you may be wondering, why can't I just make pumpkin or butternut squash soup?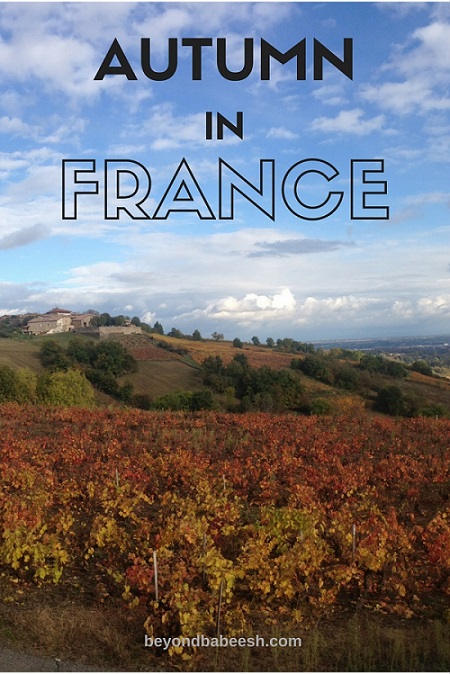 It's because potimarron soup is just BETTER ok? I'm serious. A normal sized potimarron makes the perfect amount of soup for four or five people. It has a sweeter taste than butternut squash, and, the best part is that you don't need to remove the skin when you cut it up! Think of all the time you spend cutting skin off of squashes…with a potimarron you just remove the seeds and poof throw it into the pot.
8. Scenic Trains
I love trains! Thankfully there are scenic trains all over France that you can take to enjoy the autumn colors. I'm not talking about taking the TGV (high speed train) from Paris to Bordeaux or even the regional commuter trains (TER). I mean the tiny, train lines that are only useful for touristic purposes.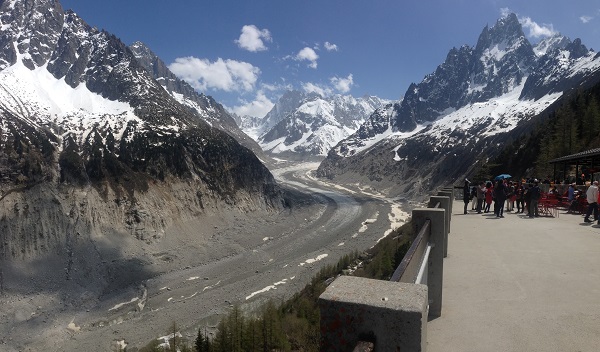 I was going to write out a list of all the trains you can take but the Guardian already did it for me here and so I am going to just give into my laziness.
They did forget the amazing Montenvers train in Chamonix on that list. I really recommend that one because it takes you to the ridiculously beautiful Mer de Glace near Mont Blanc.
I hope that these ideas will help you better enjoy the Autumn in France!