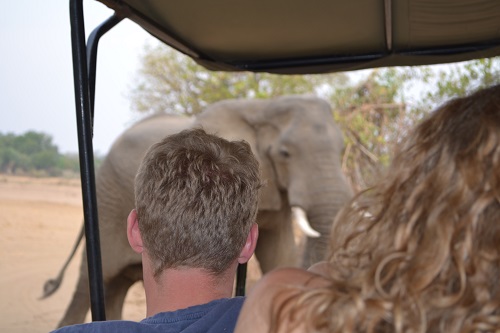 "Mehhh… this place is just full of dust. I want to be a pilot and get out of the dust" -young boy in Lusaka
Stop thinking about backpacking in Zambia and just go!
There is so much to see and do, and it is relatively easy to travel there. From budget safaris to cosmopolitan cities there's a ton to see and it is easy and very cheap to get around.
See Also: 8 Reasons Why You Should to Travel to Zambia
Zambia is probably one of the only countries in Africa where you can really plan a safari on a backpacker's budget. Be sure to check out my post about visiting South Luangwa National Park to learn how to plan a backpacker's safari yourself! It is perfect if you enjoy camping.
I didn't expect Lusaka to be so cosmopolitan
I sort of loved it, but that's probably because I had been so busy sleeping on the ground, getting eaten by bugs, never showering, and living solely off of instant noodles and peanut butter during the couple of weeks of backpacking in Zambia and the region before I arrived.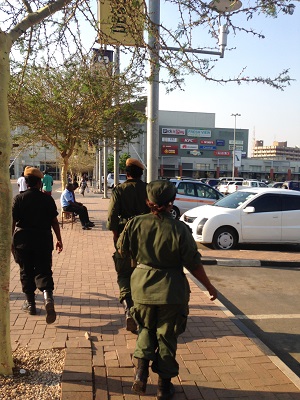 There are many tribes and ethnic groups in Zambia, and yet they locals are proud about how it has always been peaceful.
See Also: My Marvelous Zambia Page 
I didn't know what to expect but it felt just so bright-shiny-new-cosmopolitan in the center. I mean, Nairobi and Harare are also cosmopolitan, but there was just something different in Lusaka.
You can also get to anywhere in Zambia from here (a backpacker's dream!!), and if you intend to travel around you will learn to appreciate yet vehemently hate the central bus station. Convenient, yet filled with drunks and sometimes questionable safety practices. C'est la vie.
Stuff to do for backpackers in Lusaka?
Go to the mall? I admit I indulged in the swimming pool and fast internet connection at Lusaka Backpackers. It was the perfect place to get some of my remote work done. I paid $10 a night for a dorm bed there, but I sort of was a whiny brat to get that price. It's usually slightly higher unless you're in the Peace Corps.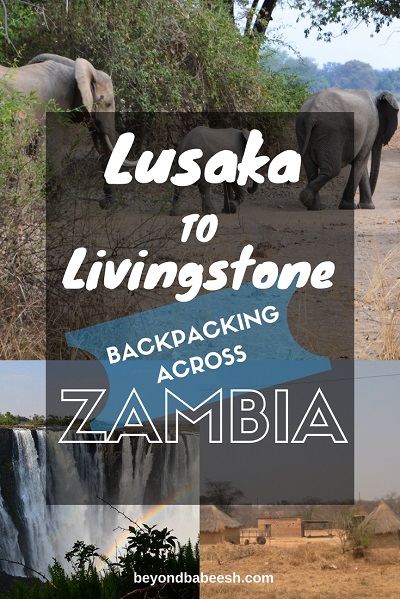 I wouldn't advertise Zambia as a digital nomad's paradise, but you can find some ok wifi connections in Lusaka. By OK I mean it is still pretty bad but better than what you would find in neighboring countries.
See Also: Is it safe to travel to Zambia?
The dorms at the hostel were comfortable and simple. Interesting people hung around at the bar. Their kitchen was relatively clean for my own cooking and their restaurant prepared  some good meals for a lot cheaper than at nearby restaurants. It seemed like restaurants in Lusaka were slightly more expensive than in neighboring countries.
Other Stuff…
Hmmm what else? An American told me that he paid $14 for a visa to the DRC at the local embassy near the hostel. Go try and figure that one out!
I experienced very little street harassment in Lusaka. People generally offered to help me or left me alone. Only once did a young boy follow me around out of boredom. He and I had a chat in which he shared with me that he was walking with me because then his friends would "think he was dating a white girl". Annoying but whatever.
Conversely, I noticed a much larger number of drunk people in Lusaka, especially around the bus station. Expect plenty of harassment there if you resemble a backpacker. It was at all hours of the day. If you're about to hop on a bus or public transport be sure that the driver is sober!
Getting around
If you are starting in Lusaka, backpacking in Zambia is easy. You can walk to the hostel in around 20-25 minutes from the main bus station. If you're leaving on an early bus/ it is dark out you should opt for a cab. Also note that the minibus/shared taxi station in town is actually quite far from the main bus station, so be sure that you are going where you need to go.
There are always cabs outside the hostels in Lusaka. Just wake a driver up. Ask about the typical price from the hostel- usually around 20 to 30 Kwacha.
The huge mall  nearby (Levy Junction) has an ATM inside that does not charge fees!!!!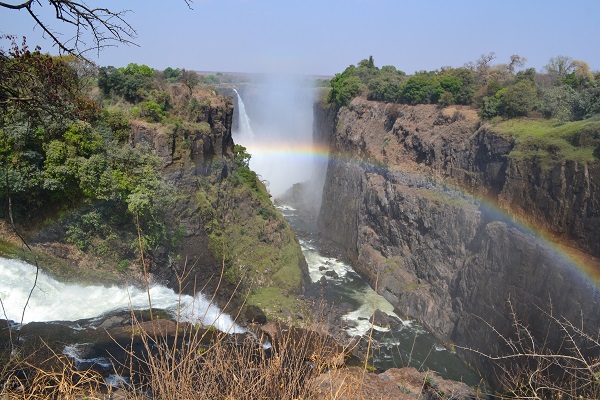 I think Livingstone is the best city for backpackers in Zambia
Hostels are CHEAP and large and comfortable, often with nice pools as well. One tip is to try to book them online because you usually save a few dollars depending on if it is a busy time or not.
Livingstone is also a great place to meet other travelers and backpackers in Zambia. You can meet travel companions or just hang out and share stories!
To tell you the truth (and this holds the same for Victoria Falls over in Zimbabwe), it seems like a lot of the adrenaline activities around the falls are overpriced. If it is in your budget by all means go for it, but I wasn't so interested.
I was happy seeing the falls and chilling by the pool at Fawlty Towers when I was backpacking there. I really liked that hostel! But I admit the wifi sucked when I was there…
Some other awesome hostel options if you are backpacking in Livingstone include Jollyboys and Livingstone Backpackers. They are all awesome and offer a variety of pricing options to fit the budget of anyone planning to go backpacking in Zambia.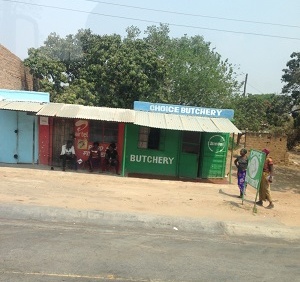 So there you go…
Have you figured out that I was that girl who just was perpetually at the hostel in Lusaka and Livingstone? I don't care. It was nice to unwind and chill out. I was exhausted. It was a great place to catch up on computer stuff after spending time in South Luangwa National Park and Kafue National Park!
The jacaranda trees were in bloom while I was there, and so I loved just wandering the streets and looking at the flowers. Ahhhhhh the life.
Plus, up until that point I hadn't met so many other travelers in the region. I had met plenty of expats and locals, which is great, but the group of travelers who end up in Zambia are typically an interesting, sometimes very colorful bunch. Think Peace Corps volunteers, grad student researchers, and intense adventurers ("I just biked across the DRC!!") mixed with Christian missionaries and cosmopolitan businessmen. Never a dull moment.
Oh, yeah…I also lost my debit card while backpacking in Zambia! Thank goodness there were a lot of nice travelers at the hostels because a few of them helped me out a ton!
So why shouldn't I love Lusaka as much as I do? Well, it's because I didn't really do much there. I loved it because I loved swimming in a pool, which is something you can do anywhere. I loved it because I met cool people there, which is again something you can do anywhere.
I love it because I get a warm fuzzy feeling when I think of my time there, which I bet most people who live there would find to be crazy. Oh well! I loved backpacking in Zambia!