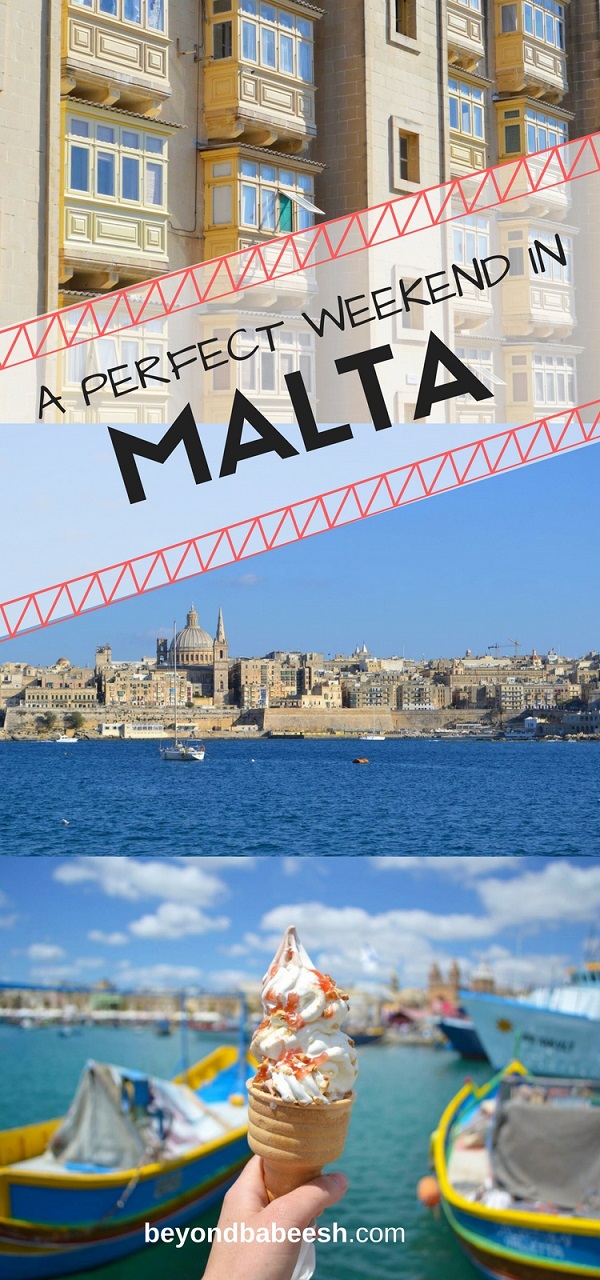 My weekend in Malta was my antisocial escape from it all.
I finished my weekend traveling solo in Malta realizing that I had barely spoken to anyone aside from asking for directions or ordering at restaurants.
Add some Mediterranean sunshine and an ice cream cone and dare I say that it was perfect?
I usually am all about diving into local cultures and trying to absorb as much as I can, but we all need a break sometimes, right? This is my solo female travel in Malta experience…with emphasis put on the SOLO part!
I flew to Malta from Marseille and it cost around 30 Euro round trip on Ryanair- you see? Budget weekend in Malta!
I thought I would make a little weekend in Malta itinerary for those of you who may be interested.  Here's what I did, what I liked, what I didn't like, and how to do it yourself!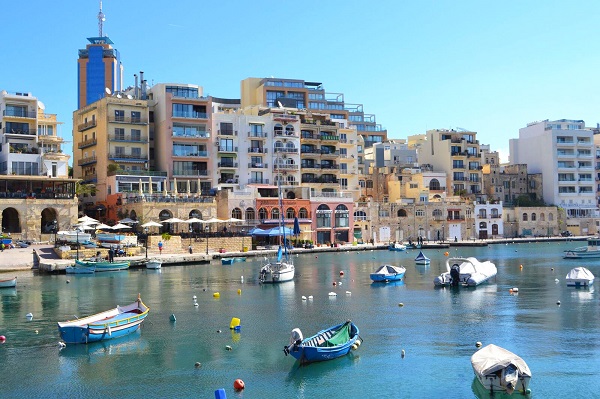 Is a budget weekend in Malta possible?
Malta can be a very affordable destination, with prices often comparable to backpacking in Spain or Portugal.
It's small enough to make everything very accessible without having to spend a ton of time traveling in the country.
You can see a lot during a budget weekend in Malta, but of course this place is just gorgeous so you could easily spend a whole lifetime there as well.
Everything is close together and you can easily spend a morning hiking in nature and an evening in a cosmopolitan, historic city.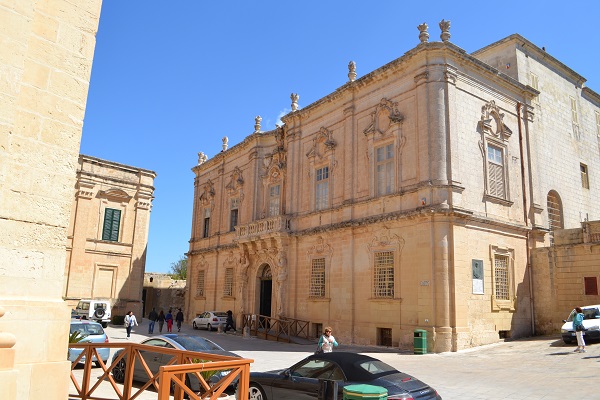 When to spend your budget weekend in Malta:
I went in the early spring and although it was sunny, I often needed to wear a light jacket while wandering around.
One good thing going backpacking in Malta during the off season is that the place isn't inundated with cruise ships dumping thousands of people ashore every day…
I wouldn't say the place was empty when I went there, but it didn't feel so packed with tourists.
If you go backpacking in Malta in the summer, you may want to add an extra day or two to spend enjoying the beaches since it will be warmer.
If you have ever been to Dubrovnik in Croatia, parts of Malta felt similar since they are both Mediterranean.
But I wanted to mention that while Dubrovnik often felt like it was just a tourist Disneyland, you could still observe and experience local, Maltese life in Malta. I really enjoyed that.
The locals took the buses and walked the same streets as me. And they were super friendly if not a little shy.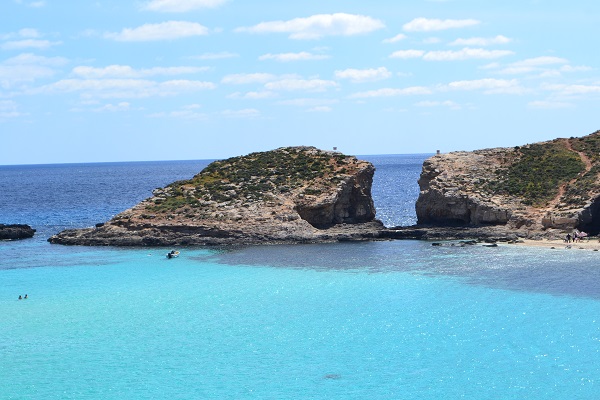 Some tips for when you arrive at the airport:
I will mention this multiple times in this post, but the public bus system in Malta is wonderful. I really recommend taking advantage of it!
But one thing I noticed is that some budget flights, including my own, arrive at the airport after the buses stop running.
You could take an expensive cab, but there is also a shuttle service that will take you to your hotel or hostel doorstep.
I used Malta Transfer and booked my ticket before arriving. You can easily do it upon arrival, but then you have to wait longer since many people will be booking.
It is more expensive than the bus but pretty much your cheapest option if you are arriving after hours.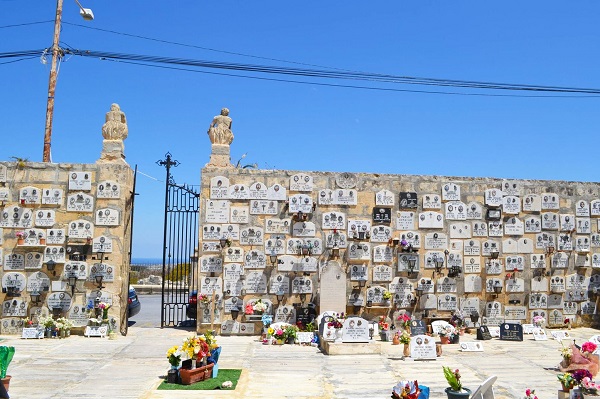 If you go to Gozo…
Also! So Malta as a country is an archipelago, but the two main, inhabited islands are Malta and Gozo. There's also a smaller island called Comino that has a few residents and a resort.
I noticed some amazing Airbnb options for Gozo (think gorgeous, super old villas…), but they can be extremely difficult to reach if your flight arrives late at night.
You would need to take a shuttle or cab to the other end of Malta and then take the ferry across and then take yet another cab. The good thing is that the ferry runs at night, but it may be worth it to just book something closer to the airport for a night and then go out to Gozo using public transport.
What I did for my solo trip to Malta
I arrived Friday night and departed very early on Monday morning.
I stayed in the same hostel for those nights since I didn't want to spend my limited time checking into hotels and dragging my bag around.
There are so many things to see and do in Malta that one weekend doesn't do it justice.
But if you can only spare a weekend in Malta you definitely can have a wonderful time and get a taste for what this little country is all about.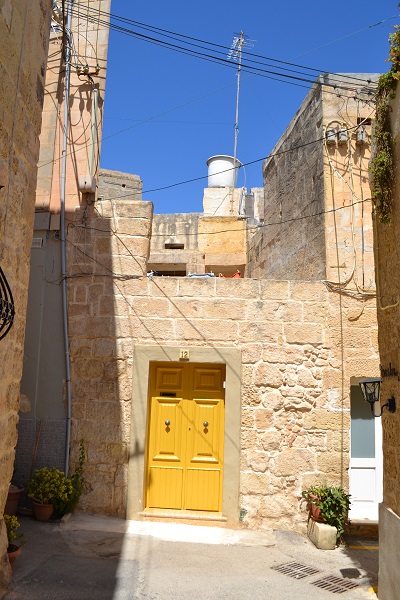 Where I stayed during my budget weekend in Malta
I stayed at the Inhawi Boutique Hostel in St. Julians, which is a town near Valletta.
I know…a hostel? In Europe? Barf.
But this one was cheap and in a good location. I just needed a place to sleep and it turned out to be a pretty cool hostel.
There was a bus stop a few minutes away where you could go into Valletta and then change to any bus on the island. There also was a bus to the airport right there as well.
I'm in my late 20s and I didn't feel too old at the hostel.  Sometimes I feel like a grandma when I stay in European hostels and I end up going with Airbnb.
There were also some amazing Airbnb's available in Malta so be sure to check that out!
But Inhawi Hostel was very nice, especially the free breakfast! I stuffed my face at breakfast and it lasted me all day – thus the budget weekend in Malta.
Check out more photos of Inhawi here.
My budget weekend in Malta: Friday night arrival
Even though the urban centers seem to blend together a lot since the island is so small, St. Julian's feels newer and is a tourist hot spot.
There is plenty of stuff going on there on a Friday night.
It's safe to walk around these areas in the evening, and so I went exploring a little upon arrival.
You can find something to eat or even go hard at one of the local clubs or bars.
I'm such a grandma so I opted for a walk and then went to bed.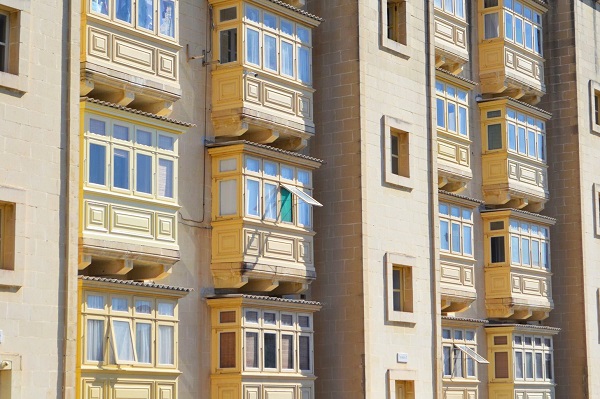 My Malta itinerary for Saturday: St. Julian's, Valletta, Rabat and Mdina
Saturday was a big walking day. I wandered through gorgeous squares and winding streets. I wandered into churches, catacombs, and museums.
You could easily do this Saturday itinerary in two days, but I was energized and enjoyed covering a lot of ground.
I took an hour walk in the completely wrong direction and found myself in the midst of a resort and casino wonderland in St. Julian's and Paceville up to the St. George's beach.
It's touristy for sure but it's also cool that there are swimming spots right in town.
But I was unimpressed. I was looking for this: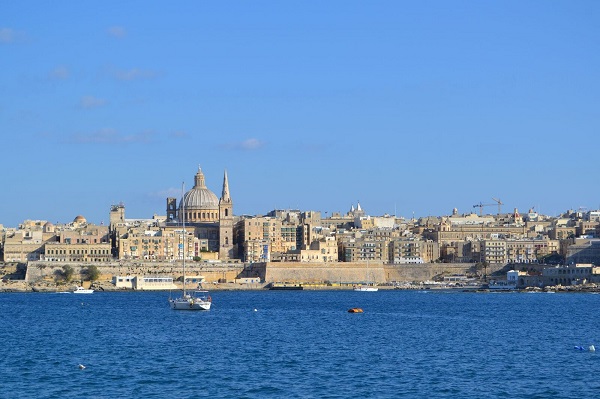 …and not for glitzy casinos, strip clubs, and chain restaurants! Although there is cheap accommodation in St. Julian's and Paceville I can't say I spent so much time hanging out there!
So I jumped on a bus
I can't emphasize enough how amazing the buses are. I'm certain you will love them too if you go backpacking in Malta.
They are awesome and for 1.50 Euros you can transfer as much as you like for two hours.
Suddenly the entire country opened up to me and I could cover a lot of ground during my weekend in Malta.
So yes, the bus took me in the right direction and in ten minutes I got to see the gorgeous harbor!
I felt pretty stupid also for going the wrong way.
So, don't waste your time exploring St. Juilan's or Paceville, hop on a bus and go to Valletta!
Don't forget to keep your bus ticket to transfer around!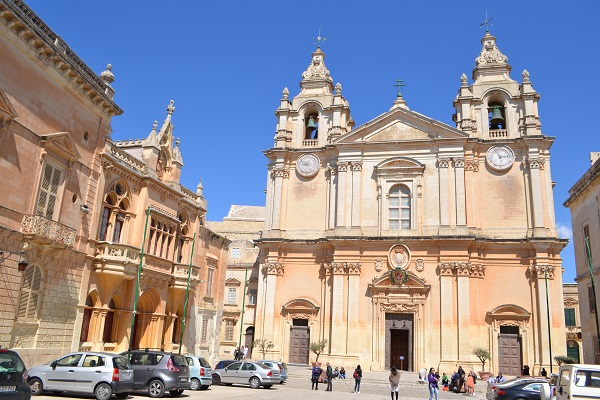 Weekend in Malta: Rabat and Mdina
 I opted to get as much as I could out of that bus ticket and so I transferred at the Valletta bus terminus to go right to Rabat and Mdina, the old capital city.
I could have spent all day peering down the streets with the iconic colorful windows in any bus.
Mdina is the old capital and well worth a visit for its winding pathways and gorgeous architecture.
Rabat is basically the overflow suburbs from that and it is equally as gorgeous.
I actually liked Rabat more because you could see real homes and people going about their lives in an equally gorgeous spot. Also, even with the locals things were very quiet there.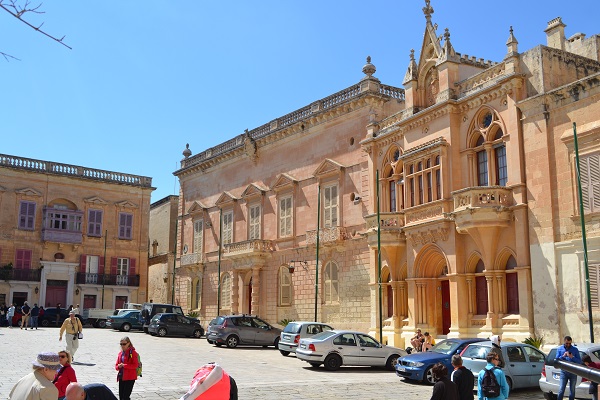 Malta itinerary: What to do in Rabat and Mdina
In Rabat I visited St. Paul's Catacombs which were well worth the five euro entry fee especially since they have bathrooms and you can continue to enter with your ticket if you need to go to the bathroom later…
And I mean, like, you can go to the catacombs also and see museum the if you want haha.
The main catacombs are impressive and I'm happy I went. The others get a little redundant but I certainly got my workout going up and down the stairs. 
I ate at a little corner place in Rabat where I got  lasagna. There were lots of little restaurants geared towards tourists that looked fine as well. It was a step higher than the tourist restaurant mayhem you see in a place like Venice or somewhere like that.
Also, the restaurants are cheaper!
In Mdina I explored the fortifications and winding streets. It was so gorgeous! You can just wander or go to the museums and churches there. I opted to wander and stay in the sunshine.
Weekend in Malta Itinerary: Valletta!
My next stop was Valletta and I wandered all around.
The main street is of course your McDonald's tourist drag but there are so many beautiful little corners to see in the side streets.
The only bummer was that having narrow streets means that it was hard to get some good photos of the colorful windows with the sun on them since the streets were often in the shadows.
I still loved wandering around the nooks and crannies. I was dealing with a lot of anxiety leading up to this trip and so just walking around in beautiful places was what I was looking for.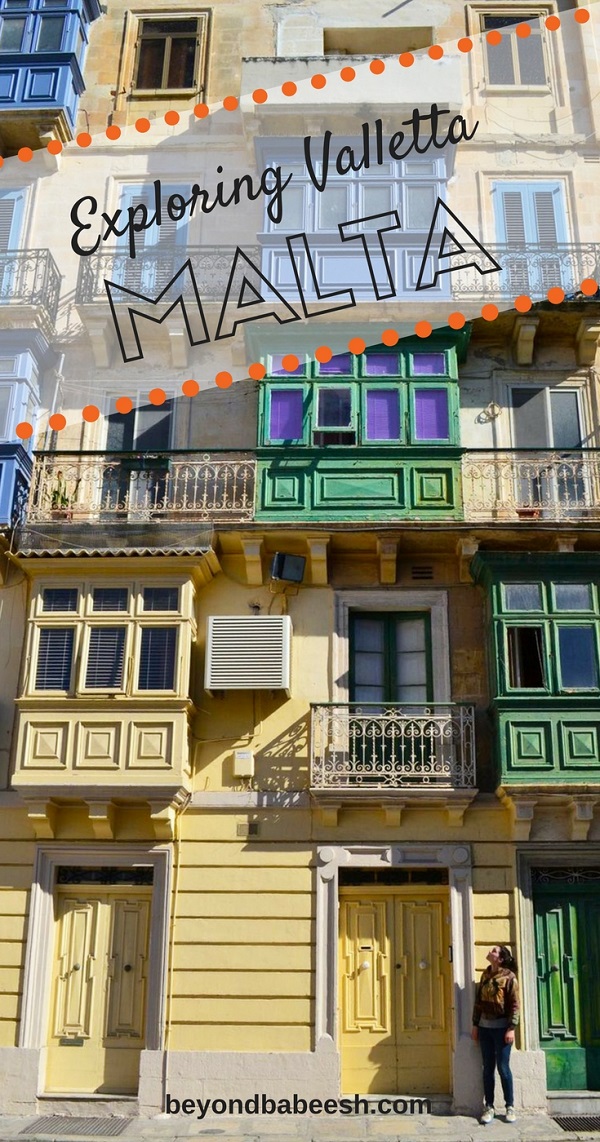 Finishing off the day in Sliema
On the way back I stopped in Sliema to get a photo of the harbor with the sun on it. That's the iconic view I was looking for that I mentioned earlier in this post.  You can book lots of ferries there or enjoy a beer.
I really recommend walking around the neighborhoods and side streets there. The villas all have unique names and the Maltese grandmas were out and about bickering with each other while going to the corner stores. 
Also, everywhere I visited on this island was just filled with places to sit!
Benches in the sun, gardens with seats, places to sit down on the rocks under Valletta's big walls…
You could also sit along the harbor by Sliema and enjoy some beers from the nearby kiosks on the docks.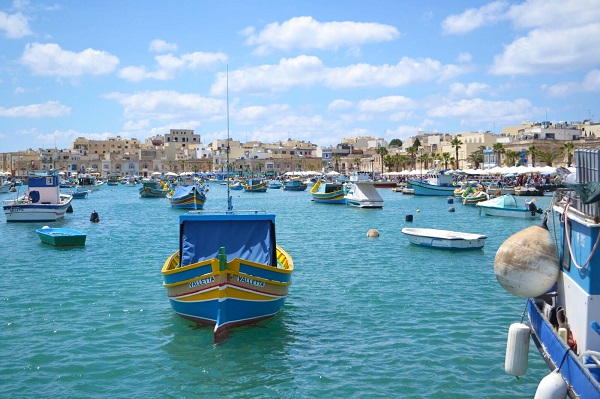 Weekend in Malta Itinerary Day Two: A countryside walk from Marsaskala to Marsaxlokk and visiting Comino
For my second day during my brief Malta trip, I wanted to do something that focused on the natural side of the island.
It was also a Sunday, which means that the famous fish market in the southern village of Marsaxlokk was happening. I wanted to see that iconic scene of all the colorful Maltese boats in the harbor, and so this was the right place visit.
I read about a nice countryside hike between Marsaskala that ended at Marsaxlokk on the Air Malta website. It's called the Tas Slig walk. But I need to warn you that hiking in Malta was a little disappointing.
You have the option to walk along the coast or in the countryside for the hike. It was about 7 or 8 kilometers but the land is pretty much all flat.
I opted for the countryside. The Air Malta website outlined the hike and said that there would be signs that marked the hike but that was wrong. They also showed a picture of the breathtaking countryside and that was total BS as well.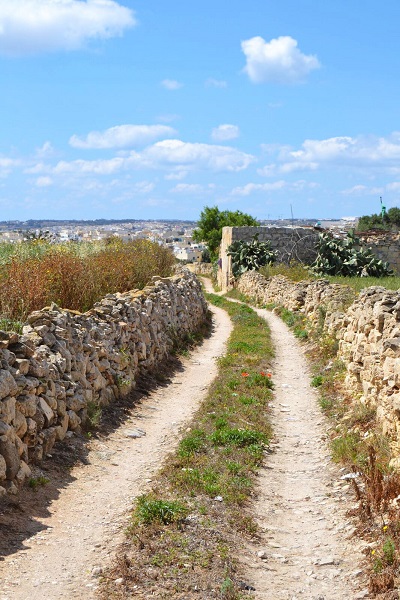 I downloaded the map and soon realized that the walk just followed the roads, which was fine except that they didn't have very big shoulders and so I was pretty exposed to traffic.
But once you leave the fishing villages there is a nice stretch in the countryside with less traffic and tiny enclaves with stone churches.
There were a lot of walls in the countryside so you couldn't see all the villas and farm houses but it was beautiful and the sunshine make it all worth it.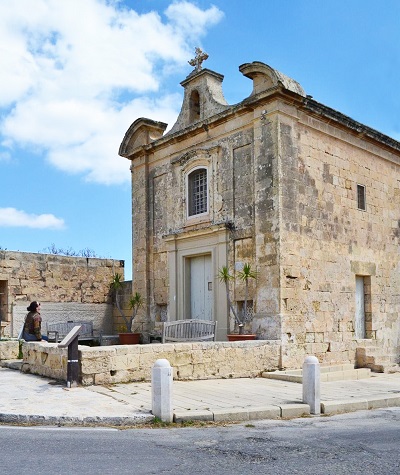 My budget weekend in Malta: Arriving in Marsaxlokk
When I arrived in Marsaxlokk I treated myself to a big ice cream and just looked at the boats in the harbor.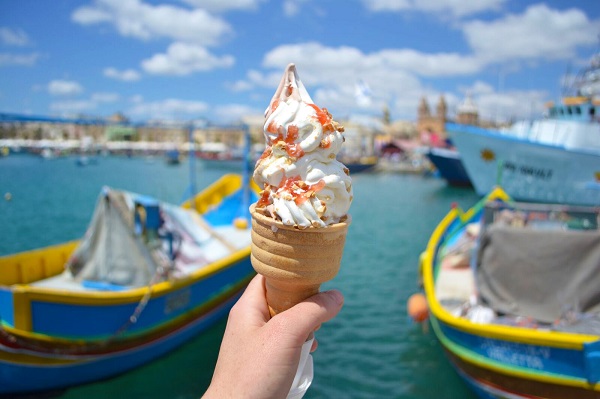 There were plenty of waterfront restaurants serving grilled fish at pretty good prices, but time was flying by and I wanted to fit in one more adventure today.
You could easily spend the day at one of the cafes watching the world go by there!
Also, during the walk there are options to turn off and go visit other sights in Malta. For my budget weekend in Malta, hiking was a bit of a bust but oh well.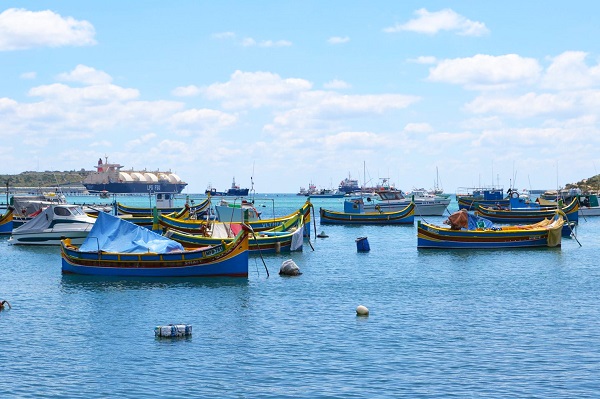 Last stop: Comino and the Blue Lagoon
I had decided that hiking in Malta was horrible, but I heard that the tiny island of Comino, located in between Gozo and Malta, had some impressive scenery.
Comino is also home to the famous Blue Lagoon- a must see for any backpacking trip to Malta!
So I hopped on the bus and set out to explore. You can read about how to get there and what it is like here!
Even though the hiking was a bit of a bust, I felt like I had a wonderful budget weekend in Malta. I hope this weekend in Malta itinerary gives you some ideas and helps you know what to expect! Thanks for reading!