How to get from Lusaka to South Luangwa National Park on Public Transportation
South Luangwa National Park in northern Zambia is a must see. You can easily get there from Lusaka and also from Malawi, since it is actually closer to the Malawi border and its capital Lilongwe than it is to Lusaka.
So in a perfect world I would have my own private car with air conditioning to drive from Lusaka to South Luangwa National Park for my luxury safari…but actually as I sit here typing this I think that even if I had the budget to do these things I would probably opt for the bus.
Be sure to check out my Zambia page for more travel tips!
I love to interact with locals when I travel and so being alone in a Land Rover, though nice, just isn't my style!
When I was backpacking in Zambia I traveled from Lusaka to South Luangwa by bus. It wasn't the fastest way to get there, but it was cheap and easy enough to do. It was also bumpy and very long. But hey, I can say I have really "seen" Zambia!
The bus from Lusaka to South Luangwa National Park
To get there, you have to take a bus from the central Lusaka bus station.
In the past, you had to take a bus to the border town of Chipata and then transfer to another bus that would take you to Mfuwe, the parks's nearest village.
Thankfully now there are buses that go directly to Mfuwe .
You can just sit tight and stay on the bus when it arrives in Chipata to let passangers off.
On my way back from the park I did need to transfer, though, but it wasn't a big deal.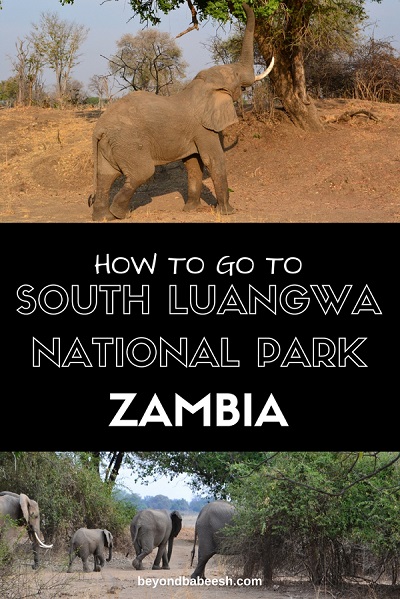 Booking the bus ticket from Lusaka to South Luangwa
I booked my bus with Jobus  at their stand in the central Lusaka bus station the night before for a 5:00 or 5:30am departure. Book you ticket early to reserve a good seat, and arrive early to ensure that your bag will fit somewhere.
I arrived in the late afternoon and of course got the worst seat on the bus for the next day departure.
You really need to book the ticket the day before departure, and  it helps to know the company's location in the big bus station.
In fact, the Lusaka bus station is probably my least favorite bus station in the world…
See Also: Safety Tips for Zambia
If things are the same as when I was there, when you enter the station from the north, with the Levy Junction Shopping Mall far behind you and the gas station directly behind you, you just need to keep left and follow the eastern wall of the station until you see the Jobus booth.
If you walk confidently then you may be able to avoid the hoards of drunks people who will be more than eager to 'help' you.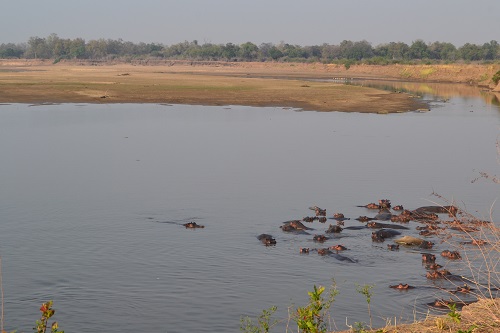 Early Morning Arrival Tips
The taxi from Lusaka Backpackers (I really liked it there!) to the bus station cost 30 Kwacha at like 4:30 am. They usually have taxis waiting outside all night long, but I really recommend making arrangements in advance.
Don't try and walk to the bus station before the sun comes up! Sorry I don't want to tell you what to do but nothing good is happening on the streets at that time!
See Also: My Budget Safari Guide to South Luangwa National Park
When I arrived there were several men in Jobus uniforms who were completely drunk and decided to harass me. They were yelling at me and laughing at me and trying to get me to give them money.
I got really, really worried…are these drunk guys going to be my drivers/ conductors on this bus?
I almost opted out of the trip, but then the actual crew for my bus arrived, sober. Phew.
Jobus, at least have your workers remove their uniforms when they are off duty and as drunk as can be!
The bus cost 190 Kwacha.
On the bus, I met a Zambian woman who was slightly older than me and visiting Chipata solo "just to explore a place I have never seen before". I had fun talking to her and she told me it isn't considered unusual for women in her community to travel alone.
The bus took between 10-12 hours to arrive at South Luangwa National Park
Some Chipata rumors…
So if you do make a stop in Chipata, it may be worth seeing if people are willing to do drives in South Luangwa from there.
I met a group of younger travelers who found an amazing deal through someone in Chipata . They got to visit some really isolated places of South Luangwa National Park for super cheap. The driver left them at their Lodge in the park at the end of the day!
Enjoy your trip from Lusaka to South Luangwa! It's truly amazing there!
P.S. If you are looking for a place to stay in South Luangwa, I stayed at Croc Valley and enjoyed it.