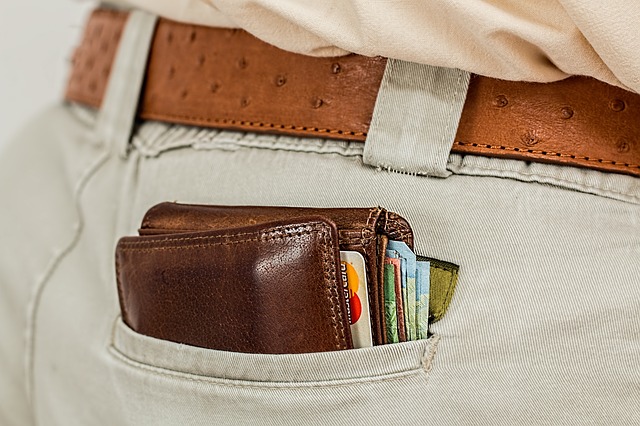 American Express, I hate you.
Every time I stumble upon a travel blog that raves about traveling with an American Express credit card I clench my fists and start fuming with anger.
If there is someone near me, he or she will be subjected to an anti-American Express harangue. If I am at home 99% of the time said person is someone who hates traveling and therefore doesn't care.
Since people who like to travel apparently read my blog (thank you!!), I decided to take my harangue online to warn you all about how I think American Express is horrible. Yes, I just stumbled upon another travel blog that loves Amex and it set me off.
I get it, you live near a Delta hub airport and love to travel. You love the points you can use towards travel. You have the Gold Delta SkyMiles® Credit Card and are ready to travel the world.
Then you get your award flight and poof your card is pretty much useless as soon as you set foot outside of North America, especially if you are a budget traveler. If you plan to travel with an American Express card, consider yourself warned.
The Affiliate Game
The truth is that credit cards are really great to promote on blogs. For those of you reading this who are as clueless about the business world as I am, let me take a moment to explain this. It was all news to my naive self just six months ago…
If someone signs up for an American Express credit card via an affiliate link on a blog and is approved, then said blogger will receive a nice hunk of cash. A simple google search reveals that this Gold Delta SkyMiles® Credit Card at one point paid out $225 per approval.
An affiliate link worth $225? That's amazing! You don't even need to write a blog post or edit photos for that. Just throw up the link and see  who bites.
No wonder why so many people promote it…
Business Traveler vs. Millennial Backpacker…
So before I continue with my rant about how practically nobody outside of the USA takes American Express, I am going to clarify some things.
I think this rant stems partially from American Express's recent targeting of Millennials, for example with their no fee "Amex EveryDay Card." That card is like the Gold Delta SkyMiles card except that it has no annual fee.
And that card is definitely not targeting the martini-sipping-in-Monaco types. That card ends up in the wallets of budget conscious folks such as myself who happen to fly with Delta Airlines a lot.
It seems like American Express is more widely accepted in the USA these days, even with their higher swipe fees.
All in all, American Express credit cards are not just for the rich and famous anymore.
I won't address travel rewards here, but this post shows that the perks aren't really that great…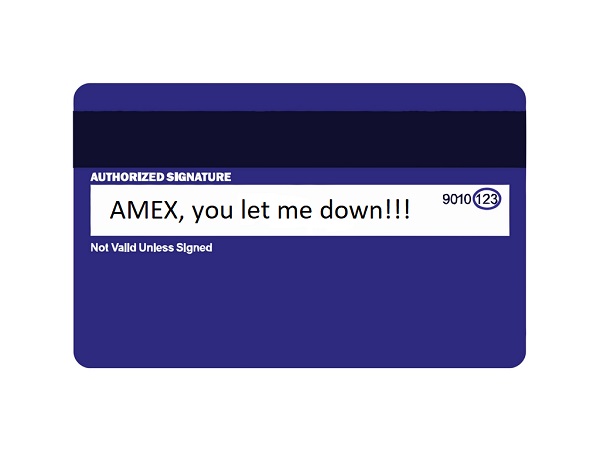 Traveling with an American Express credit card: my letdowns
So during my Southern Africa trip I found myself in a pickle. I had lost my debit card (thankfully it wasn't stolen), my backup debit card had expired and was useless, and my Visa credit card was late in the mail and sitting at my parents' house in the USA.
That left me with my American Express credit card. Only my American Express credit card.
I swear they should make a reality show about trying to travel with an American Express credit card like The Amazing Race or Naked and Afraid. 
 They can call it: The Amazingly Frustrating Race … or Staying Naked and Afraid Because Nobody Will Accept Your AMEX Card So You Can't Buy Clothes and Have to Sleep on the Street…
I would obviously be a contestant on these shows.
American Express let me down in Africa
So back to my experience traveling with an American Express credit card in Africa…
I got stuck in Zambia. If you check out the AMEX global network locator, you can search Zambia and learn that there is no bank or ATM in the entire country that will take American Express credit cards.
And even though Zambia has a primarily cash based economy, I will just throw in the fact that no business that accepts credit cards will accept American Express. Believe me, I personally tried.
There are a few banks in Namibia and South Africa that will have ATMs that you can use to get cash if you're in a pickle and willing to pay the big fees.
BUT unless you want to go stay at a luxury, American hotel chain know that pretty much nobody will take your American Express credit card there either. I tried.
I had no luck in Nairobi, Kenya either. Or in Egypt (though maybe you would have some more luck in the luxury restaurants or hotels there…).
The ironic thing? I had a layover in Ethiopia's Addis Ababa airport on my way back home from the trip and American Express was running a huge ad campaign. It felt like a slap in the face after feeling pretty desperate for over a month to be greeted in the airport by enormous American Express cards plastered all over the walls.
And no, no restaurant or duty free store in the Addis Ababa airport took American Express…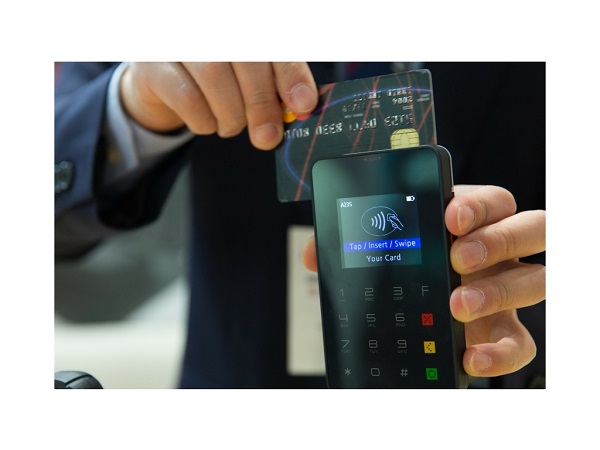 American Express let me down in Southeast Asia
I ended my Southern Africa trip with a bizarre layover in Southeast Asia. Nobody in Bangkok took my American Express card. I had to book all my accommodations on Airbnb just because they accept Amex.
But then again you may get lucky if you stay in the most upscale hotel you can find in Bangkok. That certainly wasn't in my budget.
Forget traveling with an American Express credit card in Laos. I went to the most luxurious hotel and spa in Luang Prabang to see if they accepted it and they said no way.
American Express let me down in Eastern Europe
Ok, it let my friend down. I was traveling in Serbia with a friend who had lost his debit card and only had an Amex card. We spent a full day wandering around Belgrade trying to find a place to take his card with no luck.
The poor guy was screwed for the rest of his Balkans trip, or at least until he could wire some money to himself.
American Express will most likely let you down in Scandinavia
I lived in Norway for a year and can vouch that the only grocery store that takes AMEX is Joker. I could, however, use my card when I took the ridiculously expensive airport express train to Oslo. So I will give you that one, AMEX.
American Express lets me down in France all the time
Do you know what kind of hurdles you have to jump through to pay for a train ticket with an American Express card on France's national rail website (SNCF)?
Sure, the major supermarkets in France accept AMEX, but are you going to be frequenting the supermarkets during your honeymoon in Paris? Well I will tell you know that the adorable brasserie down the street from le jardin de whatever will definitely not accept your American Express card.
I have a wonderful cousin who went on an around the world trip with his girlfriend and they were so sweet and came and visited me in France. I remember chuckling as they whipped out their shiny, new Gold Delta SkyMiles American Express cards. To make a long story short I ended up covering  the restaurant bills since nobody accepted their credit cards! (But they paid me back)
Why do I keep trying?
Why do I keep traveling with an American Express credit card? I have no idea. Thankfully I don't need to depend on American Express right now, and I really hope I never have to ever again.
But I need to clarify that by travel I mean international travel.
The perks may be worth it if you travel in the USA a lot. A free checked bag on a Delta flight can really add up, but if you have higher status with Delta in the first place you will get that bag anyway.
If you are traveling with a family it may be worth it if you get 5 free bags once a year…
But I am still going to stick to my guns and say that traveling with an American Express credit card isn't worth it if you aren't, well, in the more "traditional" American Express demographic.