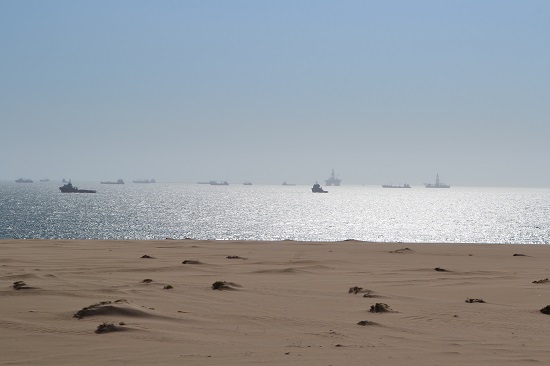 Do you need to get to Swakopmund from Windhoek, Namibia?
I mean, with a name like Swakopmund why wouldn't you want to go there? I figured I would write a little post about the variety of ways you can travel to Swakopmund from Windhoek. This works in the opposite direction as well!
To go to Swakopmund from Windhoek, you can take the Intercape bus that leaves from Windhoek.
That is an easy option, but it does not run every day! You are more limited, and it is more expensive than other ways to get there.
There are also trains but they also don't leave every day and apparently they take forever and don't necessarily have sleeper cars. Sleeper cars make long train rides into wonderful experiences, but I lose interest fast when they aren't available.
See Also: My Tips for Taking Trains Across Africa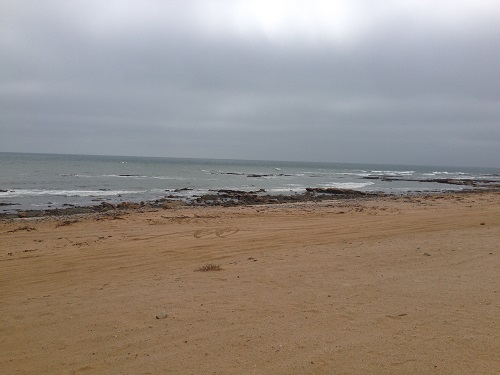 How I traveled from Windhoek to Swakopmund
I took the Combie, or shared taxi, from Rhino Park in the northern part of Windhoek. The taxi stand is actually just the Puma gas station there and it's really clean and chill.
Check out my other posts about Namibia here!
I was very happy to be back in the large, comfortable "South African" type of shared taxi, but of course the woman next to me managed to fit two small children on her lap haha.
The ride was smooth interesting enough because of the landscape and the variety of architecture among some of the buildings in the small towns you pass through.
You feel like you're worlds away from Botswana or Zambia.
Like in the rest of the region, the combies leave when full. There are multiple departures during the day. You just need to be flexible with time.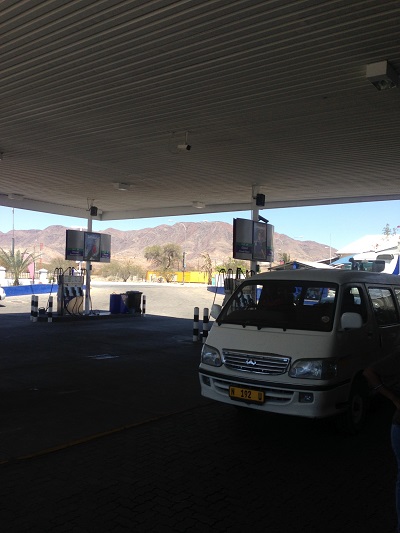 The cost of traveling from Windhoek to Swakopmund
The ride cost me 140 Namibian Dollars. It drops you off a little ways outside of town before it continues to Walvis Bay, the more industrial seaside town about a half an hour away.
I didn't realize I had missed my stop  until we were halfway to Walvis Bay! I thought we were going to make a stop deeper in the tourist area of town as well.
Awkwardly, I ask them to stop and leave me on a sand dune on the side of the road with my pack. I had some time to kill so I walked along the [magnificent] dunes and beach for an hour to get into town.
So don't miss the stop!
It felt like the shore of Lake Superior in my home state Michigan, but then you see pink feathers on the ground and a flock of Flamingos flying overhead and poof back to reality. I was far away from home!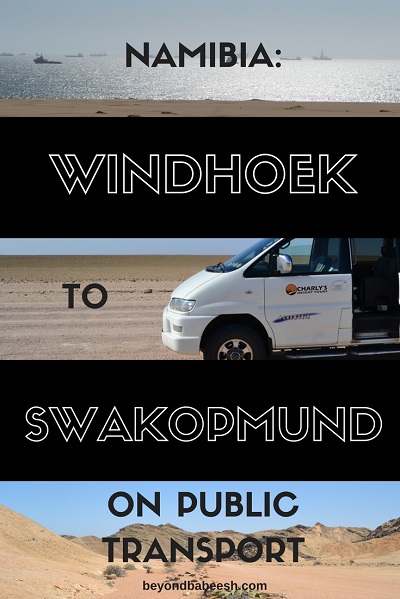 Getting back to Windhoek from Swakopmund
To get back to Windhoek you can take a shared taxi, but also there is a gas station near the taxi stand just outside of town where you can take a shared  car that is the same price (around 140 Namibian Dollars) yet goes much faster.
This is a good option if you can stomach crazy driving!
Enjoy your time in this beautiful part of the world!