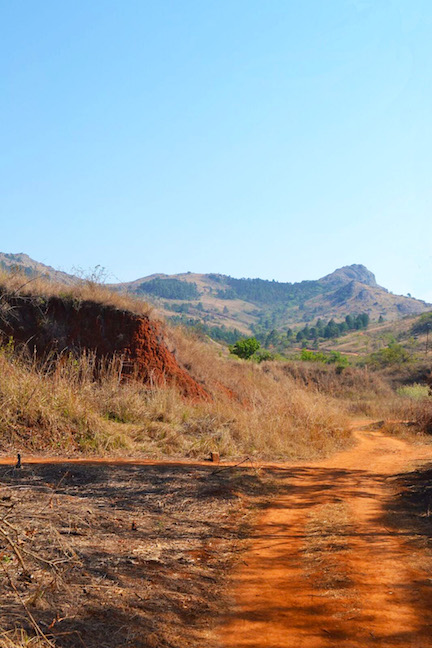 How to get from Johannesburg to Swaziland  by Bus
edit: Now this is about how to get from Johannesburg to eSwatini by bus since the name change!
You can travel from Johannesburg to Swaziland by bus pretty easily, and you do not need to book anything in advance! Before I arrived on the African continent, I could not find straightforward information about getting between Johannesburg and eSwatini/Swaziland. The only thing I could find was a luxury bus that seemed pretty expensive for just being a five to seven hour drive. Thankfully I didn't book a ticket for that because there is a cheaper way!
Thanks to my Swazi host, I took the minibus from Park Station in central Johannesburg.
Park Station was not at all as scary as the internet said it would be.
Finding the Park Station Taxi Stand
The minibuses leave when full from the Taxi Stand in Park Station in Johannesburg. For those who will be new to the region, "Taxi Stand" does not mean the yellow private taxis that will charge you a ton of money. It means the minibus station where you can go practically anywhere for a good price.
I didn't realize that at first and so when I was lost in the bus station I felt worried when everyone said to go to the taxi stand.
The taxi stand isn't in the same place as where you would wait for the regular long distance buses. You have to walk through a passage that leads you to a whole different section of the building.
You pass the KFC and keep going through and you'll see all the white minibuses. If you just ask for eSwatini, Swaziland, Mankind, or Mbabane someone will be happy to help you.
For me, when I entered the taxi area, I had to just go left all the way to the back corner of the station. A bus was just leaving when I arrived which gave me mixed feelings—the busses here only leave when they are full and I had no idea how long it would take to wait for this new one to fill.
The good news, though, is that when you have a fresh bus you get to claim the front seat! I had nothing to do and a good book to read so I was more than happy to wait two hours for the bus to fill.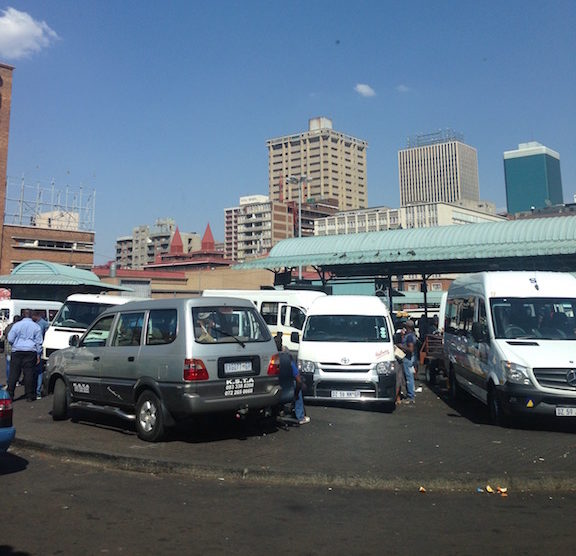 The Price
The trip cost 200 Rand. It makes a stop in Mbabane and then ends at  Manzini.
Arrival and Final Thoughts
The border between South Africa and Swaziland was straightforward. Just follow your bus buddies to go where you need to go.
I do recommend getting to the Park Station taxi stand as early as you can, though. Because I departed from Johannesburg in the early afternoon, I arrived in Swaziland after dark. I would have been stuck if it weren't for a generous employee at the Manzini KFC who let me use her cell phone.
I had a rockstar couchsurfing host who picked me up in his car in Manzini. That place was a total ghost town after dark.
Also, it seemed like everyone in the taxi had South African SIM cards in their phone and couldn't let me use them to call. The marketplace in the taxi stand was closed so I couldn't buy a sim card anywhere upon arrival after dark.
If you are continuing your trip through various countries in the region, I recommend that you ENJOY these big, luxurious, spacious, South African minibuses. They have these  in Namibia as well, but your public transport options will just go downhill in terms of comfort from here, especially if you are continuing to Mozambique.
I hope this helps you prepare for your trip from Johannesburg to Swaziland by bus!
If you aren't into couchsurfing, Curiocity Backpackers is the best hostel in Joburg (and ranked among the best in the world), and Lidwala Backpackers in eSwatini/Swaziland is the place to meet other travelers and relax in an amazing environment near hiking trails!
Happy travels!