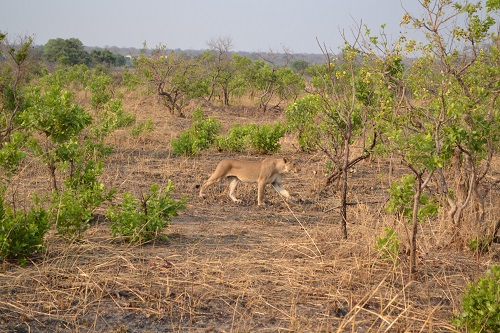 Have you heard of Kafue National Park?
Kafue National park is one of the largest parks in all of Africa, but it is rarely on the top of peoples' bucket lists.
In recent years new safari lodges have opened and they are doing an amazing job contributing to the conservation efforts in the area.
Many visitors to Zambia opt to visit South Luangwa National Park, and I can attest that it is amazing over there. But I swear my weekend in Kafue National Park made South Luangwa seem like Disneyland!
See Also: The Ultimate Budget Safari in South Luangwa
Kafue sees a fraction of the tourists that South Luangwa gets, and the fact that Kafue is so much larger in area means that you feel like you have the place to yourself!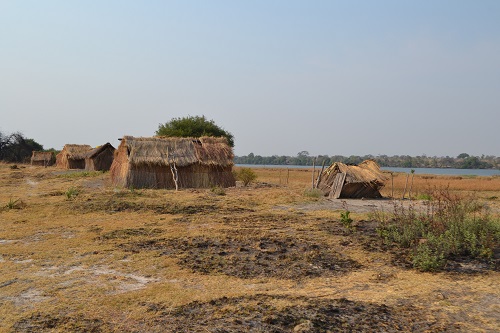 How I ended up in Kafue
I was invited to Kafue National Park by Lyndon Pinches. He owns the Pinnon Safari Lodge  with his wife Ruth. Talk about an adventure!
We ran into each other while both staying at Lusaka Backpackers and he spontaneously invited me as well as some other travelers to go hang out there for the weekend. His wife had recently had a baby and was still in England at the time, and so unfortunately I didn't get to meet her.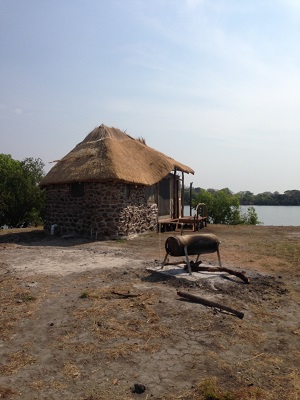 At first I was like no way! I had just gotten back to Lusaka from a long, long day of traveling by bus from South Luangwa and I was in no mood to have another long travel day.
But turns out that it takes much less time to get to Kafue from Lusaka. To tell you the truth even if it were another 12 hour bus ride I probably would have went…it's hard to turn down an opportunity like that!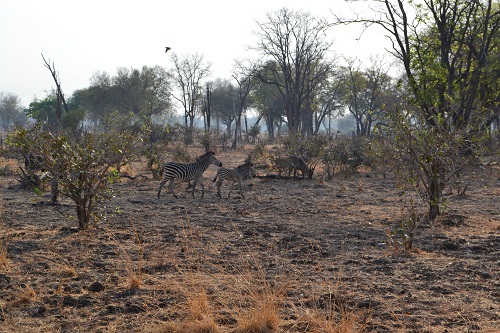 A great option for people who have less time
Kafue National Park is a great option for people who don't like long travel days or may not have the budget to take internal flights to other parks.
It is only 3-4 hours from Lusaka (on public transportation), and as little as 2-3 hours away from Livingstone, depending on where in the enormous park you want to visit.
This makes it a great place for a weekend trip, especially if you are based in Lusaka and don't want to spend 12 hours on a bus. I imagine it would also be great for people who have a business trip to Lusaka and not so much time to spare.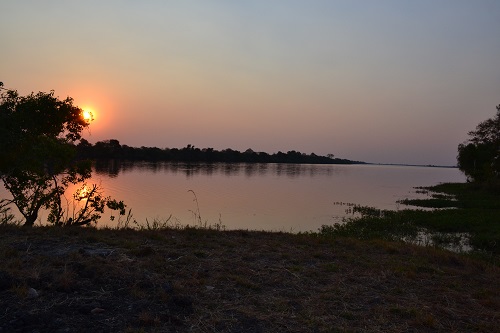 The lodge is so isolated! It was a truly rustic lodge and safari experience. You feel like you are worlds away from civilization.
It is also really small and intimate feeling. They have a maximum occupancy of just 8 guests so you really feel like you can get away from it all.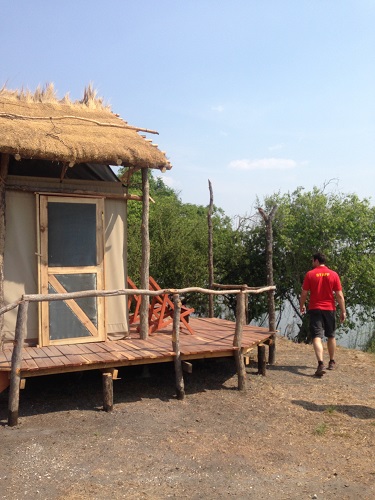 Since I was on a shoestring budget while backpacking in Zambia, Lyndon was kind enough to let me pitch my own tent and camp on the grounds. I don't want to advertise that as being an option for everybody, so be sure to check ahead with them before showing up!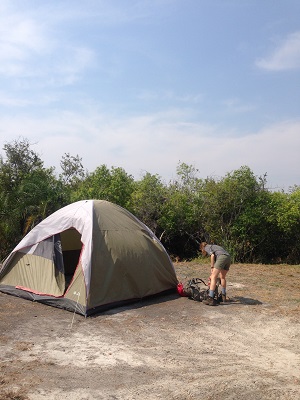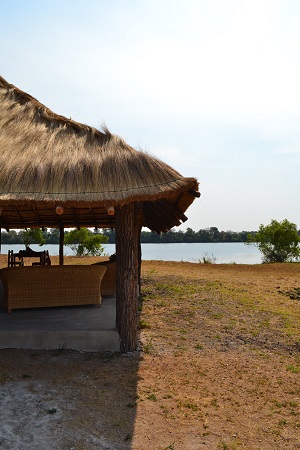 They had luxury tents for guests that were incredible! I can imagine myself spending long afternoons in one of them working on writing a novel (HAHA just kidding…let's be real…maybe a few blog posts?).
You're right by the river and hippos float by all day long. At night you can hear elephants everywhere and when I was there a leopard visited.
The meals there are delicious and you can spend endless hours lounging by the river or doing some of the many activities they have available.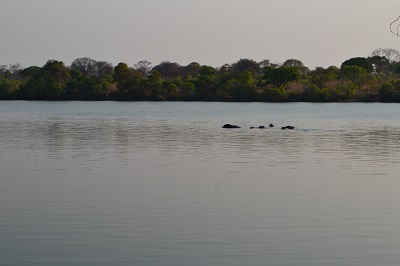 Going on Safari in Kafue National Park
So when I was at Pinnon Lodge, the guide working there was named Martin and he was awesome. From tracking lions (this guy sees farther than a hawk), to telling ghost stories, to sharing details about his own local culture, to keeping us safe- Martin was a total champ. I really enjoyed the time I spent with him!
If my memory is correct, the lodge itself is in the "hunting concession" part of Kafue. This means you don't have to pay daily park fees when you go on safari rides, unless you want to enter the other areas of the park. This keeps the cost of safari drives really low!
We saw tons of animals, including lots of lions! Other than a small fishing village that seemed deserted, there were no other signs of civilization. We didn't see another person or car during the rides!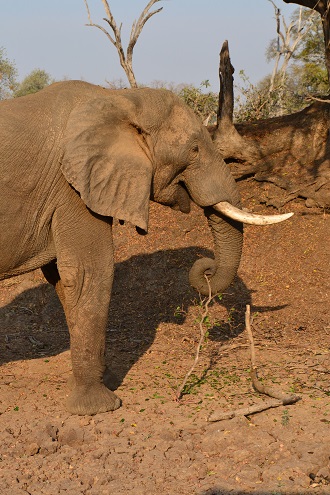 What makes Kafue National Park different?
The isolation! This place feels truly wild, especially at Pinnon Safari Lodge. The only sounds you will hear are the animals passing by and the river. No traffic, no bars (though you can get beer at the lodge!), no crazy parties at the lodge next door…
See Also: Is it safe to travel to Zambia?
It was really special to stay there. I'm not gonna lie, camping in my tiny tent out in this wilderness was pretty scary, but in hindsight it was really remarkable.
Plus, Lyndon served in the army in Martin is a highly trained guide so I always felt safe.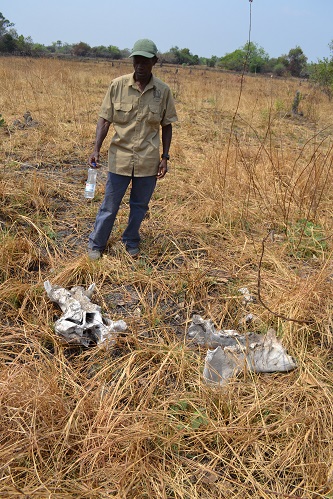 Costs
So remember when I said I was on a budget? Well I was on a ridiculously small budget. Most people traveling to Zambia to go on safari will have much more money to spend!
See Also: How I managed to backpack around Africa for $35 a day
That's the thing, even if you are staying in the luxury tents, Pinnon Lodges is an excellent deal. It's the perfect place to plan your budget safari in Zambia.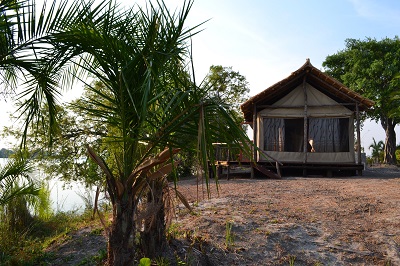 How to Get to Kafue National Park from Lusaka
It is easy to get to Kafue National Park from Lusaka on public transport. The ride takes only 3-4 hours if you have private transport, but taking public transport doesn't add too much time.
There's a bus from the Lusaka Bus Terminal that takes you to the edge of the park, a city named Nalusanga, for around $12 or less.
Be sure to check out my Zambia page for more travel tips!
From there you will need to have arranged transportation to go farther into the park. You might be able to hitchhike, but then again this park is extremely huge and the lodges are very far apart. There are also elephants everywhere and you could easily find yourself in a dangerous situation if stranded.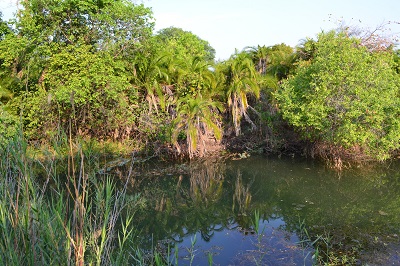 Nalusanga has toilets, some small restaurants, and a market. You could easily pass some time there if you needed to.
Lastly, somewhere between Lusaka and Kafue, I noticed a restaurant on the side of the road that was named Mixed Feelings Restaurant which made me chuckle. Next time I will have to stop there to eat.
If you are coming from Livingstone
You will have to ask about transportation with your chosen lodge. Like I mentioned earlier, Kafue National Park is enormous, and so the length of your journey may really vary depending on where you go in Kafue.
Livingstone has a lot of transportation options, and so going at least part of the way in public transportation could be possible.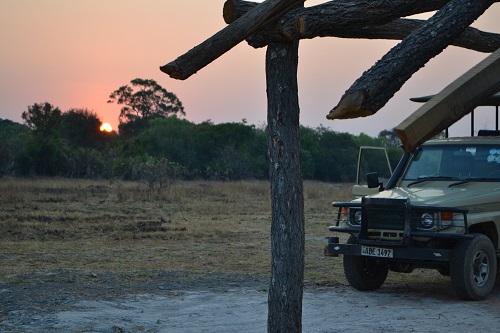 I hope this post makes you consider visiting Kafue! If you want more information about Pinnon Lodges, be sure to check out their website here!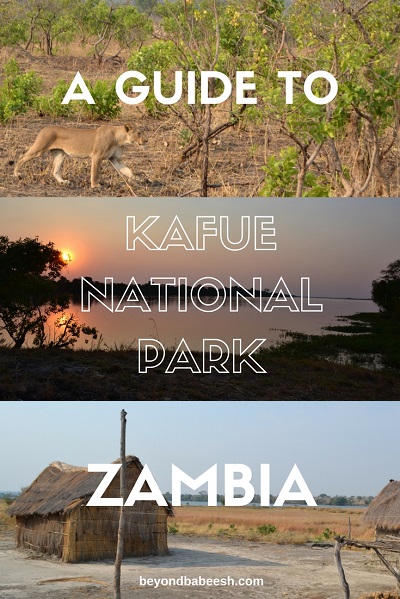 P.S. Pinnon Lodge didn't sponsor this post or anything. I just really liked my time there and I appreciate them inviting me! If they're reading this, thanks so much again!