I lost my debit card in the heart of the Zambian wilderness.
As much as I would like you to think that I lost it while using a machete to break through the untamed wilderness and fighting off lions, I probably just left it at a safari lodge bar. Have you lost a debit card while traveling overseas?
Ok no problem, I will use my other debit card…oh wait it had expired a week ago.
Credit card? My new Visa credit card was late arriving in the mail and was at my parents' house in the USA. Not helpful.
That left me with an American Express credit card, which was a useless, shiny piece of plastic on the African continent.
 See Also: Oh dear God do NOT travel with an American Express Card
But I survived, and you will too. I learned a lot from this incident, and so I decided to make a list of things to do if you lost a debit card while traveling overseas to help you out since you're probably freaking out right now.
1. Look one more time…everywhere
I know you have already done this ten times, but please just try one more time ok? It's easy to panic if you lose your debit card while traveling overseas and you may have missed a spot.
It's a good excuse to get organized and get rid of all the receipts and ticket stubs you have been accumulating in your bags!
One time, when I was traveling around Armenia alone, I was convinced that all of my cards had been stolen. I looked everywhere multiple times and had admitted defeat.
Before crying I searched just one more time and found that they had all fallen into a pocket of my wallet that I had never known existed. Phew!!
But my debit card wasn't there when I was stranded in Zambia…
2. Call your bank and cancel your card
Have you admitted defeat? Time to call your bank, fast. My debit card thankfully wasn't stolen, and so there were no fraudulent charges on my account. But if yours was stolen not cancelling your card ASAP could result in a bigger nightmare if you suddenly lose a ton of money!
If you lost a debit card while traveling overseas, calling your bank will be much easier if you have Google Voice/Hangouts on your phone or Skype or one of those internet based calling services.
I personally use Google because calls to the USA or 1-800 numbers are often free. But finding stable internet in Zambia was another adventure…
Also, banks always want to send text messages or whatever to confirm your identity. This is a pain if you keep changing SIM cards (if you are going to a lot of countries).
Banks will always have backup questions if you can't receive texts.
3. Consider shipping yourself a new debit card
From what I read online, it seemed like my bank was ok with sending cards to Namibia and South Africa, and so I called the American Embassy in Windhoek to see if they would be able to accept a card on my behalf. I was going to be in Namibia in a few weeks and so that would have been the easiest solution.
Nope. I should have assumed that they wouldn't help me, but if you're from the US of A and lost a debit card while traveling overseas, don't bother calling your embassy. They told me to have it sent to a hotel or a place that I trust. I knew nobody in Namibia.
When I tried to check in with the bank about sending it they responded with:
"Ok, so right now you are located in the country Africa, right? What is Nampifya?"
Sigh.  I had to find another solution.
An expat at the hostel in Lusaka also told me to give up and find another solution. He had several debit cards sent to him in various African countries from overseas over the years and none of them ever showed up.
So yes, if you lost a debit card while traveling overseas on the African continent, forget about having it sent to you.
If you are traveling in other parts of the world, it could be a good option. It of course depends on your trip, but many banks will readily ship cards to hotels, private residences, and businesses around the world.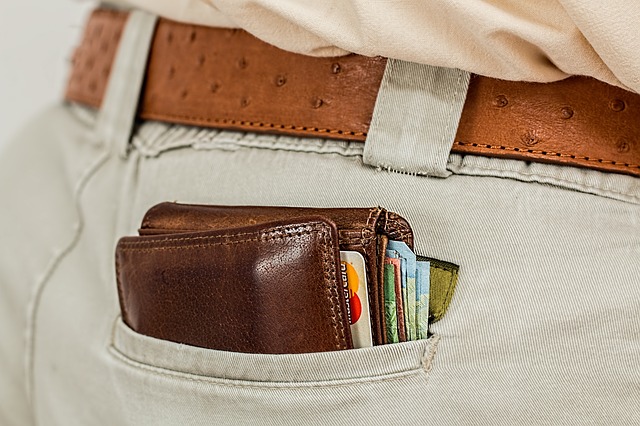 4. Use a credit card to withdraw cash
This isn't possible in some parts of the world (COUGH COUGH especially if you have an AMEX card…), but if you really find yourself in a pickle this may be the best option for you.
I would compare the possible fees with the fees you would have to pay to wire yourself money
5. Western Union is your friend
Suddenly those ubiquitous Western Union (or Moneygram or whatever is popular where you are) signs you always ignored have become your saving grace.
When I wired myself money, receiving the money on the same day would have cost $40 and receiving the money after 5 days or so costs $20.
I wired myself money to pick up in Windhoek, Namibia. But that turned into an entirely separate nightmare.
If you're not an idiot like me, then Western Union should provide you with some cash until you can get a new card.
Some other Western Union tips
If you lost a debit card while traveling overseas in a less frequented country (like Zambia), Western Union may delay your wire and make you answer a ton of anti-fraud questions.
I get it. A lot of scammers use Western Union, but these guys really pissed me off!
So be on the lookout for an email or a call. I ran into trouble because I put my sister's phone number down on my account and I forgot about it. I couldn't recall the number associated with my account during the questioning.
The Western Union guy immediately became extremely aggressive with me and it made me so upset! I'm stranded and penniless and some angry Western Union employee was NOT going to get away with me feeling like a criminal for no reason on top of all of that.
So I mustered up the strength to tell him off and oops that came back to bite me a week later…
Also, traveling with large amounts of cash is freaky. I swear I kept all of mine in this thing and never took it off, even when I slept!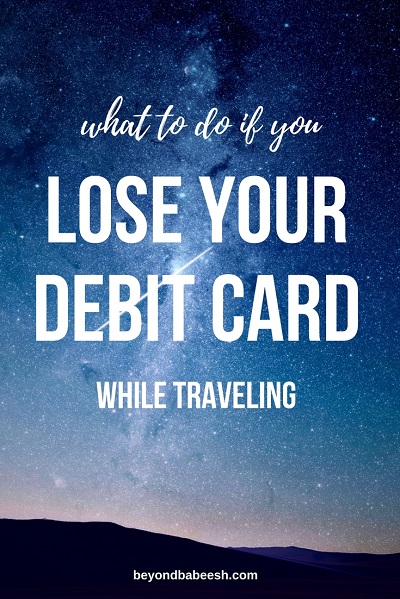 6. Start making friends and…
Paypal them money and have them withdraw cash for you from an ATM!
Have you ever had to ask someone you barely know to help you with money problems? Eeeeek.
Thankfully if you lost a debit card while traveling overseas and are in a hostel, a lot of travelers will be able to sympathize with you since they are all afraid of that happening to them.
Give them an opportunity to build up good karma!!
This also works with any other sort of digital money transfer service like Chase Quickpay with Zelle (or whatever they are calling it now), or Venmo, etc.
Note that this is the easiest if you find someone who uses a bank from your home country. I was lucky enough to find an American girl who helped me out. Well, she did more than help me out…she SAVED me!!
Don't forget to pay for the associated withdrawal fees!
Some Paypal Tips:
It's a good idea to keep some money in your Paypal account because otherwise you have to wait at least a day for it to show up.
Make sure your Paypal account is connected to your bank account and not just your (now cancelled) debit card.
I always have a hard time with this (I think they may have taken it down??) but try and tell Paypal somehow that you will be traveling and where you will be going. Paypal is so fed up with my travels that I get locked out of my account every time I try to log in outside of the USA.
Some final tips if you lost a debit card while traveling overseas:
Have multiple bank accounts and multiple debit cards [with cards that aren't expired or about to expire] so then you can just transfer from one bank account to another. This isn't helpful if your bank accounts are in two separate countries since international transfer fees can be really high.
When using ATMs, try to use ones connected to banks where people can help you if the ATM machine eats your card. If you just use a free standing one on the street that can turn into another nightmare!
Don't have an Amex card as your emergency backup.
If it is impossible to receive your debit card on the road, have it sent to a family member or friend's house in a place you will eventually be able to retrieve it. He or she may be able to activate your card and give you the numbers (via the phone) so that you can try to book some things like bus tickets or hotel rooms in advance online.
Airbnb is one of those websites where you never need to exchange cash, and so you can save some of your limited, wire-transfered cash by booking accommodation there!
Good luck to you!
Even with all of these setbacks, I'm proud to say I never cried over this. Also, since I'm from the Midwest and have to put a positive spin on everything…losing my debit card really helped me stick to my budget!
Please know that this will NOT ruin your trip if you don't let it! Stay strong if you lost a debit card while traveling overseas!