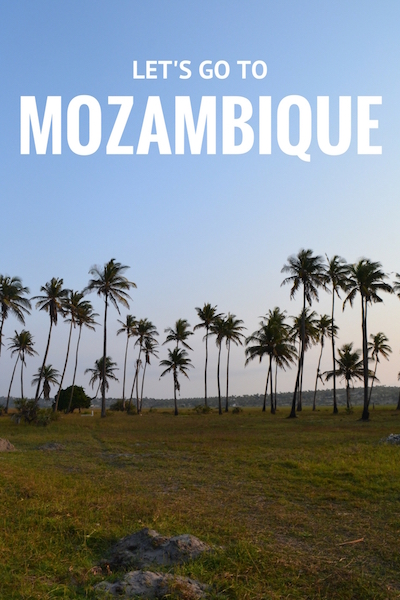 I have to admit that I was nervous before I arrived in Mozambique.  Everything I had read online beforehand gave me the impression that going to Mozambique alone was going to be unsafe. Travel articles highlighted worries or fears about seemingly everything. I was all ready to be mugged, have all my things stolen, get into a car accident, and, of course, get malaria.
My real Mozambican experience started when the Swazi woman sitting next on the bus to me squeezed my arm as the city arose out of the traffic, "Maputo is so beautiful and filled with life! My favorite escape from Swaziland!"
Maybe things weren't going to be so bad, after all.
My Travel Tips for Mozambique
You can get just about anything you need from the boys often selling cigarettes [and playing checkers] on street corners. If they don't have it in their little booth, they will be more than happy to send someone to find what you need for you. It would be a fun experiment to ask for stranger and stranger things- "I really need a popcorn machine!" I seriously think these boys could find you absolutely anything, and I was always given fair prices. They will also kick your ass at checkers while you wait. These guys are great for sim cards and phone credit.
Most ATMs seemed to have a maximum withdrawal amount of 5,000 Meticales. The comma and period placement between the numbers there was a little different from what I was used to, and so for a second I thought I was taking out 50,000 Meticales (something between 850 and 1000 US Dollars)...that would have been annoying. Don't worry. The maximum amount is usually 5,000 Meticales.