Everything You Need to Know about Tutoring on Cambly
This post has been updated as of January, 2018 to reflect some slight changes to the Cambly system and to answer some questions many people asked me after reading this post. I am almost at 1,500 conversations, but I still think the title has a nice ring to it with "1000" so I will leave it there! I still use Cambly and I still love the platform and enjoy my tutoring experience!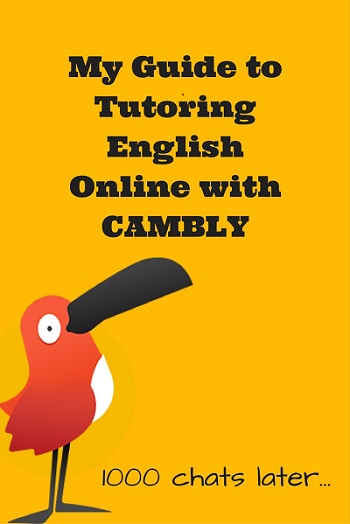 I recently noticed that I hit the 1000  chat mark on my Cambly account. I can't believe it! 1000 conversations? Time flies. For those of you who don't know, Cambly is an online English teaching and tutoring service that connects tutors to students all over the world through their own video chat platform. You don't need to have any prior teaching experience to apply to be a tutor, and it's a great way to earn money online.
You can sign up for Cambly here.  Also, full disclosure, that is my affiliate link (see next section).
It pays $0.17 per minute spent chatting, which adds up to just over $10 per hour.  After having more than 1000 conversations over the past year and a half, I decided to write a detailed, tell-all review of my experiences using Cambly.
Ok , why am I writing this Cambly review? Let me be completely clear…
I warn you, this post is very long! I did not want to leave out any details.
I also wanted to be straightforward about affiliate links. I HATE when people are sneaky with affiliate links. I actually go out of my way NOT to click on them! One digital nomad sort of site recently tried to get me to share my Cambly experience with them for their website, but in the end it was clear that they were going to slap their own affiliate link all over my experience. They forgot to mention that to me…jerks!
 I decided to include my Cambly affiliate link right here and in the first section. There are also other affiliate links in this post but they are things I use myself and recommend. If you sign up to tutor with my Cambly link I will earn $20 if you tutor 10 priority hours. I would really appreciate it (I put a few afternoons into writing this article),  but obviously you do you. I won't see your name if you sign up with my affiliate link, either. If you are accepted I will be able to see your username but I won't be able to see anything in your profile.
Other than that, Cambly is not paying me or giving me any special incentive to write this article. I just wanted to share my experience, regardless if I will make some money with it or not. If I wanted to make money I would be putting this time into tutoring on Cambly and not writing this!
Ok, back to what I was saying…
I've had happy chats, sad chats, chats that made me think, chats that made me cry, chats that made me see the world differently, and chats that made me laugh so hard my face hurt. For me, Cambly started as a way to pay for my travels (it paid for nearly all of my trip in Southern Africa), but I ended up learning and growing a lot while using it. Sure, I teach these students  English, but they teach me so much more about their cultures and the world.
If some of you readers are thinking, "Is Cambly a scam?" the answer is NO WAY! Cambly is great and there's nothing shady about it.
Here's just a sampling of some of my memorable students and conversations: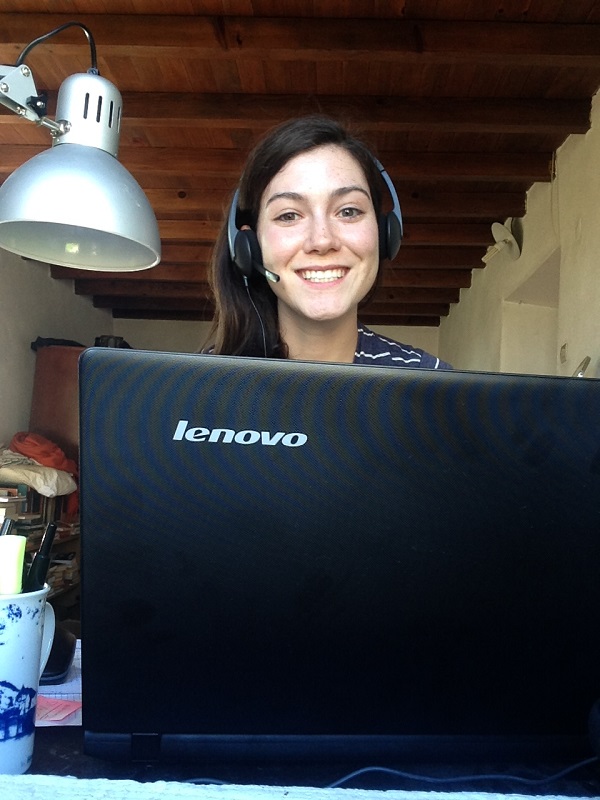 -a Chinese CEO who told me about how he grew up in poverty
-Yemeni refugees who reminisced about the beautiful old days in Sana'a
-a Brazilian orchestral musician
-a teenager in Nepal who was terrified of learning how to drive
-three Turkish girls who responded to all of my questions in unison
-an Iraqi imam based in Dubai who cannot go back to Iraq and see his family
-a Russian who traveled the world working on a cargo ship
-a Kuwaiti man whose grandparents were nomads
-a Saudi man who had recently lost his young cousin to a snakebite
-an Italian fashion designer
-the head of a top design firm in Seoul who always wants me to do his business school homework even though it is in Korean lol
-a Saudi boy who gave me a tour of his family's fortress in the middle of nowhere
-a young Sudanese girl who told me about the best things to do during the weekend in Khartoum
-a general in the Saudi Arabian army
-a French military doctor who called me from a tiny island of 100 people in the South Pacific
-a Libyan living in Colorado who promised me he would become Libya's president one day
-a Buddhist nun living in a monastery in South Korea
-an Iraqi Youtube star
-an Algerian Instagram star
-an "ok fine I'm a prince that's why I just imported 40 racehorses" young Saudi
-a Turkish man whose dream is to become a pilot…. I can help him get one step closer to his dream (they need to know English)! It's all in a day's work with Cambly!
These big doctors, businessmen, generals , princes  they listen to me eagerly as I explain a new word- haha WHO's THE BOSS NOW?!
My window to what is happening in the world…
World news also comes alive through Cambly.  My students are eager to explain what is going on, and it's so incredible to be able to learn about these world events through their eyes and not just through reading articles. Of course, it's best to change the subject if you sense things are getting a little too political, but I find that most of my students are often very open to explaining what is happening in their countries to me.
So yes, you basically talk to people from everywhere. You talk about everything. Sometimes the conversations are deep and resonate with you for weeks, sometimes you spend a day just asking people what they ate for breakfast. Sometimes you talk for  5 minutes and never see that face again, and sometimes you spend several hours a week talking to the same person for months on end.
The Students
As you can tell from the list above, the students hail from practically everywhere. But the reality is that about 80 percent or more of the people you will talk to are from Saudi Arabia. I've been getting a lot of students from South Korea lately, too. As of 2018 I feel like I talk to a ton of Turkish students now as well!

A PhD in Saudi Arabian Studies?
I feel like I know WAY too much about Saudi Arabia for having never been there. If Saudi Arabian Studies were a university major, I would probably have a doctorate. I know all about the history, the local rituals, their favorite holidays, their working hours, their development projects (I'm so excited for the new Riyadh metro even though I probably will never ever ride it), their social etiquette,  the structure of their military…
The mundane, day to day stuff…I know that too! I know there's a Shake Shack in Riyadh. I know they love their Kabsa, and I know that people from Dammam love to go to Bahrain to see movies on the weekend. Oh yeah, and even Saudi Arabian grandmas love Snapchat.
 I think I will be learning a lot more about South Korea in the coming months as Cambly seems to expand there! And also Turkey!
What You Teach
Almost all of my students just want to practice "free conversation". Most have learned to read and write English in school but just don't feel confident speaking it. Some lived abroad for a few years and have a high level of English that they do not want to lose.
Cambly does provide nice content, though. It is always updated and includes articles, set topics, and lessons. It's  always worth having something ready to go just in case a student requests a more structured activity. In the beginning, more students wanted to go through the set Cambly content, but it seems like now most just want to chat about whatever.
Also, get used to having one-sided conversations. It's your job to keep the conversation going, and the reality is that not all students will ask questions about you and your life. Part of it is related to their level of English, and another part is just because they are paying to learn English not to learn about my extremely interesting (lol jk) life.
A lot of them do ask questions and participate like in a real conversation, but sometimes you have to treat the 'conversation' more like it's an interview.
Getting Started
Becoming a Tutor
I had no teaching experience when I signed up. All I had to do was make a short introduction video to show that I speak English fluently without a foreign accent. You don't necessarily need to be a native English speaker to tutor on Cambly, but your chances of passing the application round will be higher if you speak with an anglophone accent. Once you are accepted you can get started right away!
 What should you put in your video? I think mine was less than a minute long? In my own I explained a little bit about my educational background and then I emphasized that I love talking to people from around the world and learning about different cultures. I didn't have any English teaching or tutoring experience at the time and it wasn't a problem.
Another great thing about Cambly is that you don't need to sign a contract. You can tutor as much or as little as you want. You can take a month off, even a year off, and still go back and tutor again. I like this because my other profession fluctuates between demanding all my time and demanding no time at all. I'm never worried about losing Cambly as a source of income.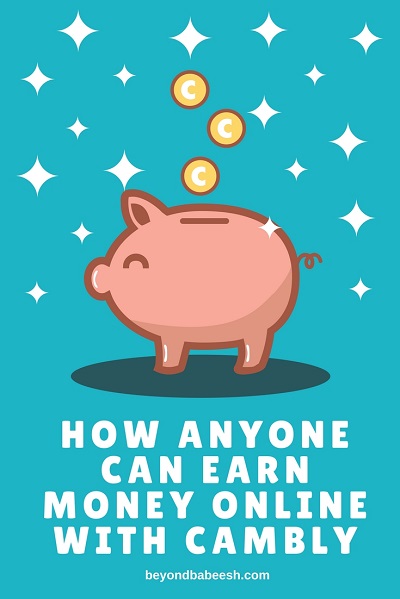 Will they choose me? How long will I need to wait?
This one is hard to answer. Sometimes people hear back in a day, but sometimes people hear back 6 months later. The amount of tutors on Cambly really fluctuates, but they also want to keep a good ratio between tutors and students. They also want to protect their dedicated tutors, and so if they accept a billion new tutors but don't have an influx of students some of their top tutors will get fed up.
If the data from the people using my referral links has any value, it seems like around 25% of those who applied were accepted within 7 months. Sometimes those people signed up yesterday, and sometimes they have been waiting for months, so there are a lot of factors so don't take my back of the envelope calculation to heart.
I know this number isn't very high, but I think it is still worth a try! Plus, just a short video could turn into a money making opportunity that you can keep coming back to again and again.
For those of you waiting and anxious to start tutoring, I have been dabbling with other tutoring services lately and I hope to have a post about my experience up on the blog in the next few weeks!
Priority Hours
Before you start answering calls, you should familiarize yourself with Cambly's Priority Hour system. If you're brand new, you will have to start signing up for hours right away. With no experience, you will get last pick for available hours. Don't worry, more priority hours will become available once you have finished tutoring a few.
If you are coming back from a long break, I recommend logging in a week or two early to choose priority hours as you will be back to the bottom of the barrel choice-wise. Once, after returning from a long break, the only priority hours that were open to me were for two weeks into the future!
You can set your status to "visible" even when you aren't on a priority hour, but if you are new I pretty much guarantee that you will not get any calls. When you are on priority hour, your are the most visible to prospective students. If you are available to chat but not on priority hour, your profile is buried among the long list of unavailable tutors.
Students can set their account to notify them when their preferred teachers become available. If you use Cambly a lot you may get more calls when you're visible but aren't on shift.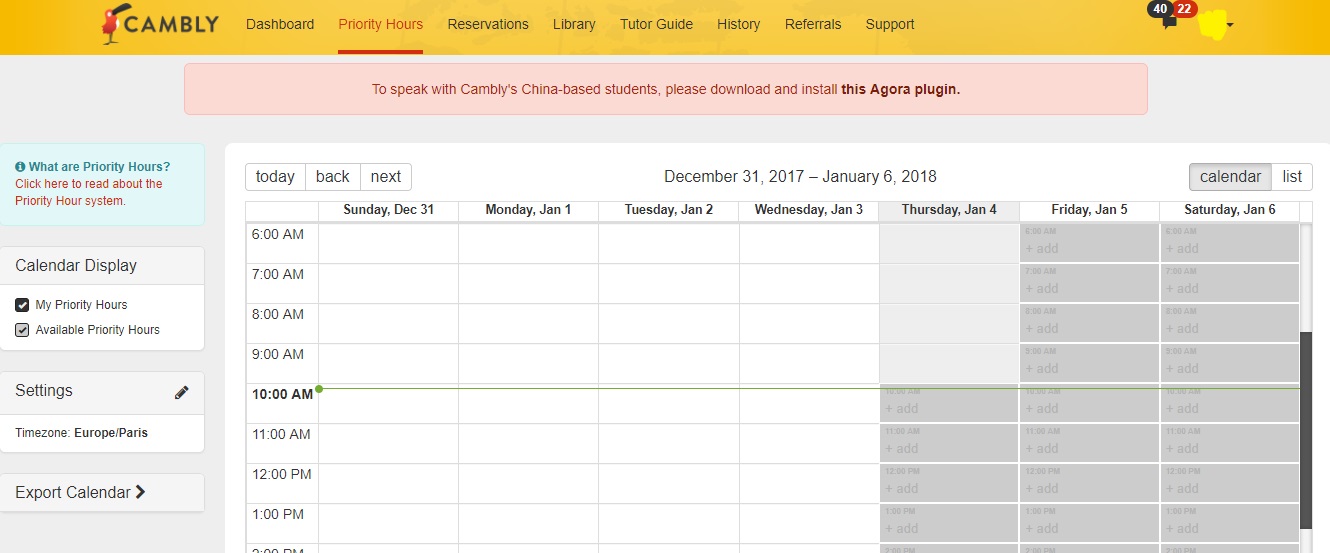 Reservations
I have a handful of students who consistently reserve times with me. I also get a slew of new and old students who reserve times and never show up…
Cambly will pay you for 10 minutes of chat time if a student doesn't show up for a reservation, and you also can chat with other students during this wait time, which means that you could possibly be paid double for those ten minutes if your reservation doesn't show up.
Sometimes students cancel their reservations at the last minute, which is annoying. It happens frequently so I wouldn't cancel your weekend plans just to be available for a last minute reservation request. If I were to throw out an estimate, I would say that around 40 to 50 percent of my reservations get cancelled. 15 minute reservations made by people you have never spoken with before are the least likely to show up.
Cambly also allows you to hold reservation spots for your regular students so that you can have a dependable time slot ready for them. They also let you organize a list of your regulars in one place. You don't have to search through long call logs to find their profiles!
Ready, Set…Wait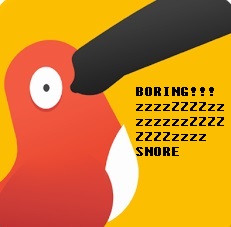 So you were accepted as a tutor, you filled out your profile, you chose a nice picture, you made an embarrassing profile introduction video, you chose a priority hour and the time has finally come to tutor your first shift. You get your headset ready, make sure your roommates aren't blasting music, set your status to visible ANNNNND…..NOTHING! Radio silence. Where is everybody?
I won't sugarcoat it, sometimes you just don't get a lot of calls. This morning I had a shift and only spoke for 15 minutes. I realized that the student traffic often corresponds to what is going on in Saudi Arabia.
You begin to get a feel for the busy and not so busy times: when everyone is eating lunch or dinner (no calls), just getting out of work (men will call you from their cars as they commute home), or when they are praying (no calls). University students will call you when everyone else is working ( late morning in Saudi Arabia), but during the summer their hours change.
Once you get used to the busy hours, Ramadan comes along and everything is flipped upside down (and I no longer get to talk about food for 90 percent of the time! bummer!). As more nationalities, like  Koreans, begin to use Cambly, tutors won't be so dependent on the Saudi Arabian schedule.
Cambly Guarantees a Minimum Payment
Cambly also has a system in place where you are guaranteed to be paid for 15 minutes per priority hour, even if you don't talk to anybody. Sometimes they raise this to 30 minutes if they're running short on tutors.
It seems like Cambly gets a flood of tutors during the summer, but there are other times during the year when they never seem to have enough tutors on duty.
It is summer as I write this and even as a seasoned tutor I am rarely able to book priority hours less than one week in advance. There are other times during the year when I can just choose my hours the evening before.
Safety: aka How Many Penises have I Seen?!
My mother basically had a heart attack when I first described Cambly to her: you're talking to STRANGERS from WHERE? ON VIDEO CHAT?
It is pretty freaky at first, the idea that random people are calling you. But Cambly is NOT Chat Roulette.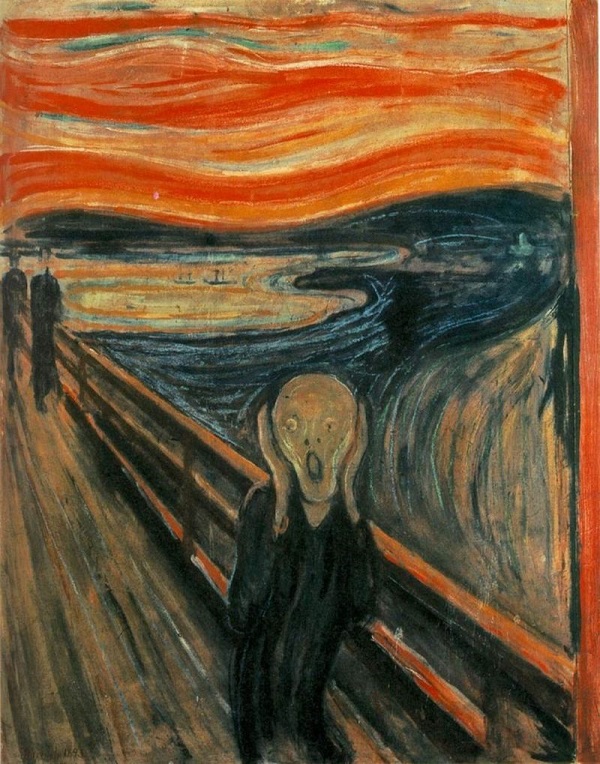 But let's back up for a second. When you start a Cambly account, you get to choose your tutor name that is visible to all students and also affiliated with your public profile. I decided to choose my actual name, but I changed up the spelling so I would be slightly less difficult to google/stalk.
From there you can choose to divulge as much or as little about yourself as you want while chatting with students. Nobody from Cambly has ever found my actual name and social media profiles, and nobody has ever given me a stalker-vibe.
If there is a student you would rather not talk to, you can just shoot an email to Cambly and they will make it so that this student will not be able to see you anymore on the platform. I have done this with some strange older students who would act very possessive of me. One got upset when I told him that I tutored other students in addition to him, and this was after we had spoken maybe two times. Did he understand what Cambly even is? Sigh.
But to answer the penis question:
0. Zilch. None. I have NEVER seen a penis or anything visually inappropriate on Cambly.
But…(no, I don't mean I've seen butts…)
But like anything involving large groups of people, a very small percentage of people on Cambly are just jerks. Some want to be the hot shot dudes who only want to talk about how rich they are and how many hot girls they hung out with yesterday. Some guys from a certain country think they can impress me by doing the "yeah, baby, that's right, I drank ~*alcohol*~ last week in Dubai" bad boy vibe. Yawn.
Some, but really not a lot, love mansplaining their super misogynistic worldviews. I have also had a couple of spoiled girls be disrespectful…
There's one guy who scolded me for smiling at him! "Do you always just SMILE at MEN YOU DON'T KNOW???" But of course I had to cut him some slack because he comes from a country where it is technically forbidden to talk to unknown women on the street. Also I have learned the hard way during my world travels that a smiling woman sends a very strong, mostly sexual message in some parts of the world. But hey, I'm from Michigan so we all smile all the time I can't help it! Don't worry about these things, though. Just be yourself and keep a positive environment and you will be fine!
You can't avoid these kinds of things when you have 1000 conversations with random people. I'm not on Cambly to judge their opinions, I'm on Cambly to help them learn English.
Safety Protocols that Cambly has in Place:
For the serious stuff, Cambly has a "ban immediately" button that will instantly kick the student off the platform for good. There's also an option to report a student that is good to use for a variety of things from issues with a student's internet to notifying Cambly if a student is acting disrespectful.
I think even in the last year Cambly has improved its safety protocols and customer service. I remember seeing a lot of negative stuff online about a year ago about lots of female tutors being exposed to a lot of nasty stuff. It's upsetting to read about that happening and I hope that Cambly will continue to fine tune the experience so that the tutors won't have to go through more of that.
But, other than annoying people, has weird stuff happened to you on Cambly that made you feel uncomfortable?
Yes, but it has happened a grand total of 3 times (and as of my 2018 update this still holds true…nothing else has happened). They were all the 5 minute free trial students. I banned all their sorry asses, and thankfully it was all very PG-13.
Two of them didn't have their camera turned on and asked me if I wanted to have sex with them. It was all in a very adolescent boy sort of way, though that obviously doesn't excuse it.
The most disturbing one was a maybe 12 year old (aka very young) boy who decided to completely stop our conversation and just make kissy lips and do obscene gestures towards me, but it was weird in like an instant, trained reaction towards seeing a woman sort of way. I felt sad after that conversation not because of how he made me feel but mainly because that poor boy grew up in an environment where that may have been considered to be an ok thing to do.
Sometimes Cambly has a promotion and gives out tons of free minutes. As a tutor it is clear when that happens, but if you spend more time tutoring your regulars will just call you and you can avoid all of that.
Issues with other online tutoring services:
I must add that I tried some other English teaching services before using Cambly, and I had lots of issues right off the bat. The other platforms did not have good safety measures in place, and on one I saw a dick in the first twenty minutes of even using it! That was enough for me to sign off for good. Sure that may happen on Cambly as well, but this other service wasn't responsive at all when I reported it.
Cambly's tutor support has been great over the past nearly two years, and I hope they keep up the good work. I feel like I can email them with any question and they will get back to me within a few days.
FULL DISCLOSURE: The not-so-glorious parts…
Money
 You are not going to pay your rent in NYC or London only by using Cambly. You are not going to pay your $100,000 of student debt either. That's the reality.
 I am able to pay for my (frugal) existence on a farm with my tutor paychecks. But the average of my last 20 priority hours has been 48 minutes per hour, this translates to around $8.16 an hour. It's not bad, considering you can work from home and choose your own hours, but then again sometimes that payment really fluctuates.
There are lots of tutoring services that offer similar wages but just do not have a lot of students using it, and there are other services that offer twice as much per hour but cap the number of hours or times of the day when you can tutor.
If you live in or are traveling in a place with a lower cost of living, Cambly can be a great option for you. It also is great if you are just looking for some extra beer money.
You can only tutor so much…
Of course it is not always the case, but it seems like a lot of students like to vary their teachers.  If you are on Cambly all day every day, you may get fewer calls just because some students don't want to talk to the same teacher every day. But of course there are students who want to work with the same teacher on an ongoing basis, it all just depends on your teaching style and skills.
Since most of the students want to just have free conversation, you will also have a hard time coming up with conversation topics if you talk to the same intermediate level speaker for an hour every day, especially if the conversations are often one-sided.
 For example, sometimes I get students who have an hour of talk time for the day, refuse to read articles or do a structured activity, have no hobbies or interests they want to talk about, spend their days doing "nothing really," and answer every question with just a yes or no. Your brain melts after 2 minutes. I find that this situation happens more frequently when I try to tutor long days every day. If you let time pass between sessions there are usually  more things to talk about.
MY BRAIN IS MELTING: The Cambly Zombie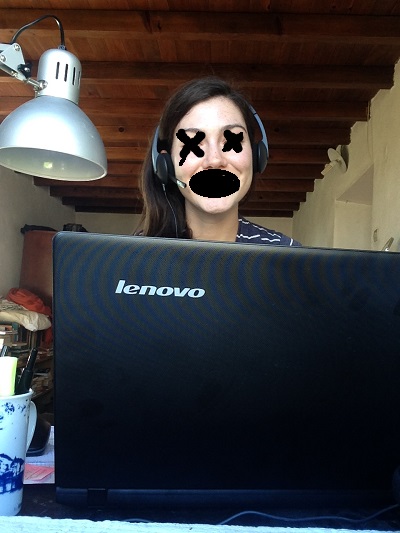 Speaking of long days: I have tried to tutor 10 priority hours in a row. It's not a good idea. You become a Cambly zombie.
Smiling alone for a few hours is exhausting. Everyone starts to blend together and you cant even remember what question you just asked someone. I once asked one poor student the same question on three separate times during a half hour conversation. I asked said question with genuine curiosity and enthusiasm every time, but my brain just couldn't register anything anymore. I think he was a little freaked out!
When I become a Cambly zombie, I also set myself up for future problems when a student calls again a few days later. It's because I usually can't remember anything from our previous conversation!
Plus, students won't call as much because I either stop smiling, have no energy, or just freak them out. So, sure, you could sign up for 10 priority hours in a row, but I would be careful if I were you!
Growing Thicker Skin
Sometimes people hang up on me and I feel sad. 90 percent of the time it was an accident, but sometimes they just hang up because they don't like me. You become less sensitive to that sort of stuff as time goes on. Just move on.
I had one person hang up on me because my accent "wasn't American enough" LOL. He didn't seem to realize that not all Americans talk like John Wayne.
ME TALK WEIRD NOW!
I live abroad and do not use English very much in my daily life outside of Cambly. This paired with spending hours on end speaking with non-native speakers with various levels of ability has resulted in me talking…oddly. I am certain I will reread this article in a few days or weeks and be horrified at my writing style.
So maybe that guy who cut our conversation had a point…
Connection issues
Sometimes the connection is horrible and the video doesn't work, the sound is delayed, or you just get randomly disconnected.
I know that sometimes it is my fault (the internet out here on the farm can be HORRIFIC), but sometimes there are other factors like glitches on the site (that are usually handled well), students calling during peak internet times in their respective countries, or just problems with the internet on the students' side.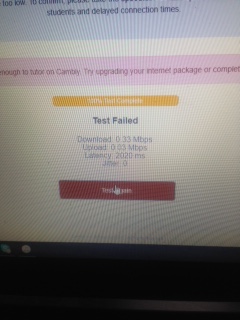 The worst connections are when students call using their data connection (3G, 4G, LTE or whatever). Tutors are prohibited from tutoring from their mobile devices and need to tutor with wifi or an ethernet connection.
Sometimes students get disconnected repeatedly and it feels like it takes an entire hour to complete 20 minutes of tutoring. Sometimes it DOES take an entire hour to do that.
The good part, though, is that it seems like most tutors and students have experienced glitches and therefore are very relaxed about it. If you get disconnected, just wait for the student to call back. A lot of these things are outside of the students', yours, or Cambly's control.
Lastly:
I am a girl and the majority of my callers are men. Most of them truly want to learn English, but some of them just want to talk to a girl. If a guy just wants to flirt but doesn't really cross the line, I pretend the sound stopped working- OOPS I CANT HEAR YOU GOODBYE!!! If they get really annoying I will report them to Cambly.
If a guy who tutors on Cambly is reading this, do you mostly speak to men as well?
You SHOULD NOT Tutor on Cambly if you…
1. If you are in desperate need of large sums of money, fast.
Sometimes my internet breaks. Sometimes nobody calls. Sometimes I only get paid 3 dollars an hour. There is a lot out of your control when you use Cambly. I don't want to advertise it as the solution to all of your financial problems. I don't deny that is can be an awesome resource to make some fast cash, but if you're feeling a ton of financial pressure putting all of your energy into Cambly may make you bitter.
2. If you hate talking to people.
This is a no brainer. You have to be animated and keep conversations going.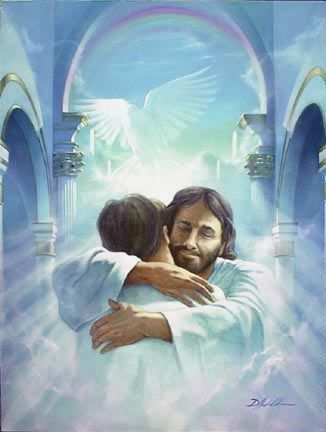 3. If you want to convert people to your religion.
I have been getting students complaining that some teachers are treating the service like a virtual missionary trip. Of course, sometimes using Cambly is a great way to talk about religion with people who practice faiths that may be different than your own… but the goal is to teach and learn English here…
4. If you want to only talk about your recent divorce, breakup, personal problems…
Your Cambly students sometimes will have a very high level of English. At times, some feel like friends and not students. They are also completely detached from your world, making it tempting sometimes to share personal problems with them.
They are not your therapist, and you should not hold that role for them either. Sure, sometimes I share details of my personal life with students, but I am  careful not to reveal too much.  I have had more than a few freaked out younger students who have told me that a certain teacher only wants to talk about how depressed he/she is or a certain teacher only wants to complain about his/her divorce. I want to be sensitive to these peoples' situations but COME ON Cambly is not the place for that.
Some final random details…
1. If you have a dog, don't let it go on camera.
A lot of Saudis and people from that region are freaked out by dogs. Also some Koreans really hate cats? It's a superstitious thing apparently.
As one beginner level Saudi student explained to me: "If there is dog then no angels in my house."
2. It is sometimes considered rude to ask women from the Gulf countries too many personal questions.
Sometimes I would talk to someone and she would give me the stink-eye for the entire conversation. A few even hung up on me. Thanks to advice from other students, it turns out that what I  thought was a "getting to know you" conversation was actually ultra intrusive for her. But sometimes it isn't like that. Just be aware! Have an article ready.
3.  Japanese people understand you may make this mistake…
But I learned that it is actually considered pretty rude to directly ask someone from Japan his or her occupation. And I do it immediately after meeting them! Oops then I pretty much offended every Japanese student I have! But my students all understand that tutors will ask those things for the sake of sustaining the conversation. You really don't even need to worry about this, I thought I would just throw it in because I found it interesting!
4. Take care of your ears!
Be aware of the volume of your headphones. It tends to climb as the hours go by…
AH and speaking of headphones! I've received a few questions about what headset I use. I use this headset that I like a lot. It is nice because you don't need to have separate import plugs for the audio and microphone. I used to just use ear buds but I think I was giving myself hearing damage with them! Yes, that's an affiliate link 🙂
5. Always take notes.
This one is a biggie! I write private notes about every lesson I teach in each paying student's profile. I really recommend jotting down what you talked about and maybe even ideas for what to do for your next lesson. Sometimes a student calls me once every two months and expects me to remember every detail about his or her life…and then things get awkward.
6. Last but not least…
Be clear with your usual students if you are going to take a break or stop using Cambly.  Some students shared with me how they felt that I had abandoned them after I took a few weeks off last year. Sometimes I get new students who are sad because their usual tutor disappeared without a trace.
I realized that some of these people truly look forward to chatting with their tutors. I had become a part of their daily lives. It was really touching to know that they appreciated talking to me and missed me when I was gone. I missed a lot of them too!
Well, there you go! If you managed to read all of this, you can probably tell by now that I am a professional babbler. It helps me a lot on Cambly!
Sure, a lot of my time on Cambly consists of talking about what someone ate for dinner, but once in a while you have one of those conversations where a student is so excited to share his or her hopes, goals, and dreams with you. Sometimes all of my students want to do that and it feels like a day well spent.  It's pretty cool.
Have you had similar experiences with Cambly? What's the weirdest thing that has happened to you while tutoring?
Note that the Cambly bird images were taken from the Cambly website and edited by yours truly. I hope they don't sue me.