Let's go to Palestine!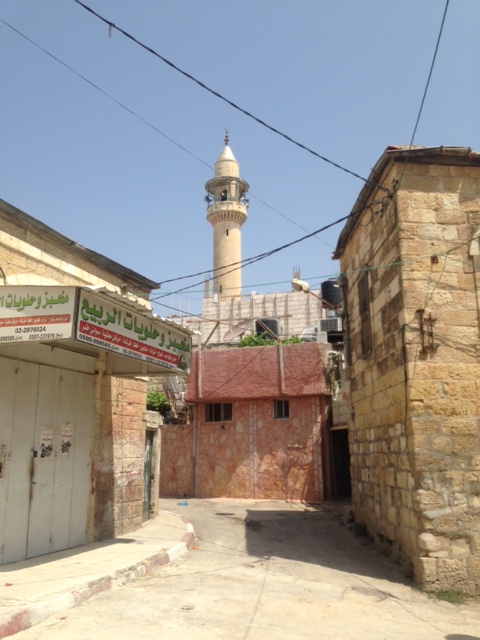 Once nice thing about traveling in Palestine, or the region in general,  is that things are very close together. This is by no means the only Palestine travel itinerary you could or should do. This place is so rich in history and its people are so warm and welcoming, and so I hope this will  at least help you plan your own trip.
I also noticeably left Jerusalem out of this list. I recommend spending at least two or three days there! But I am assuming that a lot of people visiting this region are either coming from Jerusalem or have been there already. I'm not trying to say that Jerusalem isn't part of Palestine!
Know before you go…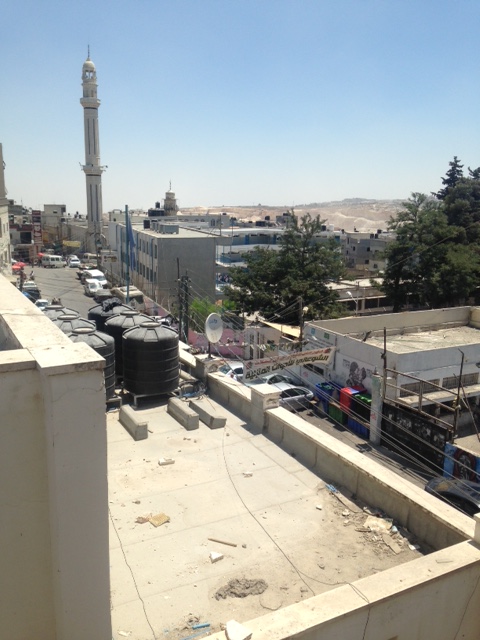 "Aren't you terrified of going to Palestine?" a friend of a friend asked me skeptically.
What? No!
I have traveled all over Palestine and I never once felt unsafe or threatened. Ok…I DID get into a car accident while riding in a taxi, but that could have happened anywhere!
I don't want to deny that there is a lot of hardship and suffering in the region. There is also violence and disruption. But I also know that this place goes so much deeper than what you may see or read in the news. The Palestinian people are among the nicest and most welcoming people I have ever encountered. The traditions and culture are present and accessible. Go and see this remarkable place for yourself!
Also, you will see for yourself, but most of the refugee camps in Palestine look like any other street in the cities. Don't feel nervous about visiting them and talking to the people who live there. They have been there for a long time…
Getting Around
It is easy to get from city to city, provided there aren't spontaneous checkpoints or other unpredictable disruptions. Short and long trips are made in shared taxis called Services (pronounced Ser-vee-ses). They look like big yellow vans and can be found at the main bus stations as well as smaller Service stations in each city. They leave when full, and you pay once it starts moving. As a foreigner, I never got ripped off.
A Home Base in Palestine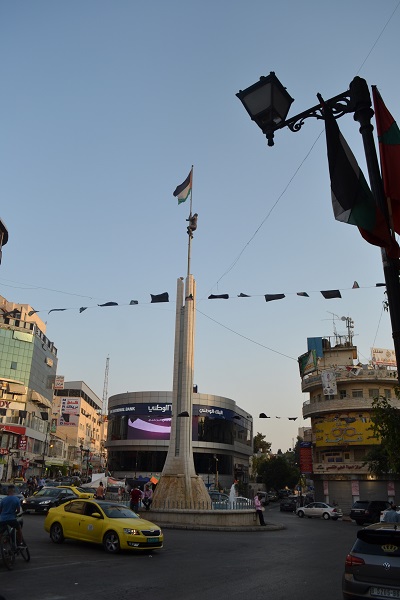 For this Palestine travel itinerary, I am making Ramallah sort of of a home base. This is partially because Ramallah is nice and there are plenty of hotels and hostels there. It is also because it is relatively central and it is very easy to get cheap transportation to anywhere in Palestine from here.
All of these places on this list can be enjoyed in a day trip from Ramallah, but of course you will need more time if you want to see everything. Having a home base is a good option for people who may not want to have to move their luggage from one hotel to another and bother with check in and check out times every day. You could also easily spend the night anywhere and piece your trip together that way.
My Palestine Travel Itinerary
1. Nablus
Nablus is my favorite city in Palestine and a must see in any Palestine travel itinerary. It's an easy 45 minute ride from Ramallah if there is no traffic or spontaneous checkpoints. You could spend an entire afternoon getting lost in its souq (Al Qasaba) and wandering the winding streets. The historical sites are well marked in both Arabic and English and difficult to miss in the old town. See the old mosques, the baths, and the ancient soap factories.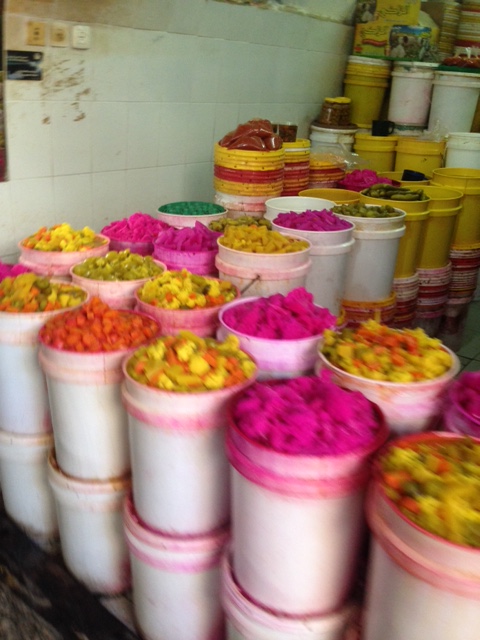 Soap from Nablus is the perfect gift to get for your friends back at home! Stuff your face with the local sweets (KNAFEH!!!!)  and pumpkin specialties from the region. Go visit the Oud maker and smoke sheesha at the cafe where Um Kalthoum sang that gives you sweeping views of the city. Just don't forget where your Service left you so you can find your way back!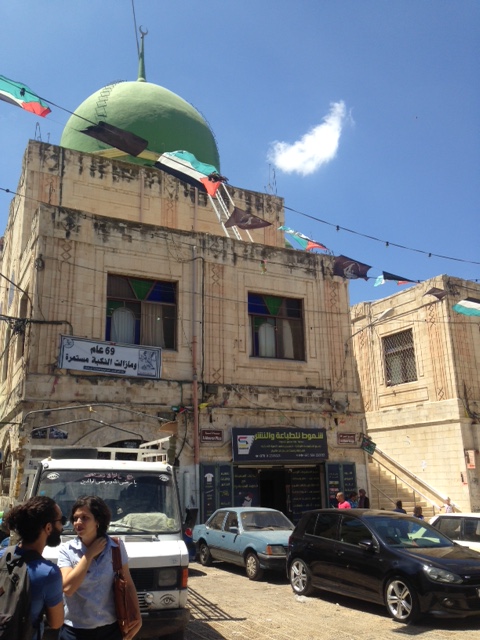 2. Bethlehem
Bethlehem isn't just for the religious tourist. In addition to all the sights related to the nativity, you can go see the notorious Walled Off Hotel or visit and learn about the refugee camps. There's also a charming, new museum near the convention center that displays traditional clothes and objects from the region. It is the personal collection of the man who runs the place who would be more than happy to give you a tour and play some music for you. This guy grew up in a cave so be sure to ask him about that.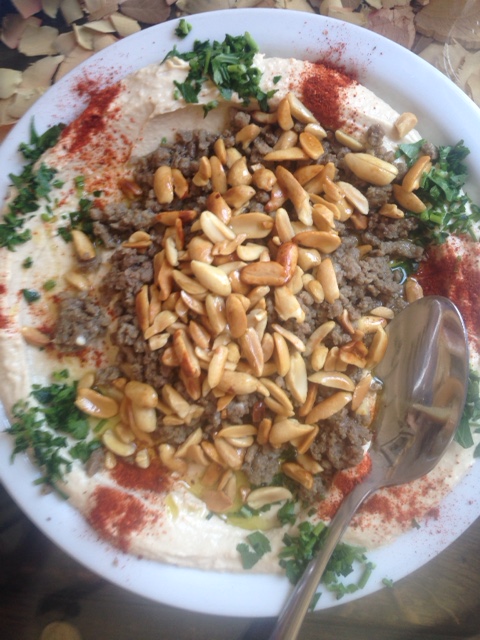 Also, since Bethlehem is a Christian city, there is an annual beer festival there during August. If you love beer and live music it would be worth checking out during your Palestine travel itinerary.
3. Visit the Bedouins in the Desert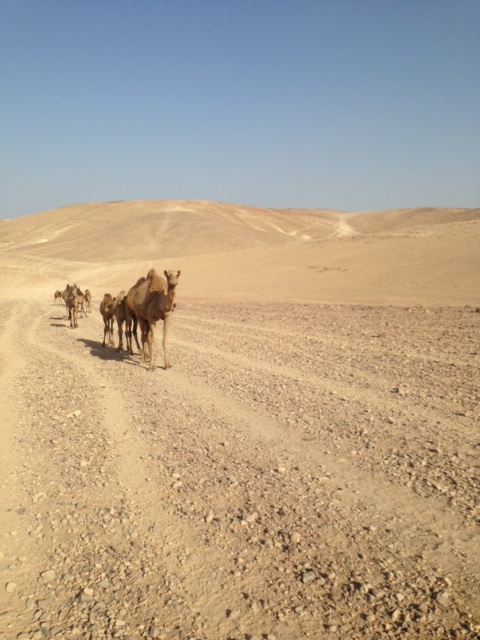 I also think it is worth mentioning that about 45 minutes outside of Bethlehem you can go to the Judean desert and stay with a Bedouin family.  These places extremely rustic are not touristy at all, and many offer a jeep ride to the edge of the mountains to see the sunrise above the Dead Sea. There will be no crowds at this sunrise! They will cook for you and invite you to tea and music around the campfire. You could do this in neighboring Jordan at Petra (you can see my review here) as well, but if you are looking for something much more authentic feeling this is your place. Petra felt more like glamping this felt more like "don't step on a scorpion". Scorpions aside, you feel so isolated in the desert and can catch a glimpse of the lifestyle the Bedouin families out there have that has endured almost unchanged for such a long time. Don't worry there are showers and bathrooms.
I couldn't find the place where I stayed on Tripadvisor or Booking.com. There are tours listed but they are not what I would directly recommend to you. I would recommend asking around in Bethlehem to find the exact place!
4. Jericho
The bus ride from Ramallah to Jericho goes through some of the most breathtaking scenery in the region, so be sure to get a window seat! You descend lower and lower towards this ancient city, and when you get out of the bus it feels like you are entering a hot car during the summer. It will be the hottest place on your Palestine travel itinerary!
There's plenty to see but be sure to take breaks during the heat. This is also where you could potentially go to the Allenby Bridge to Jordan from here. Don't forget your Jordan Pass! Also, it is very close to the Dead Sea so you could potentially take a taxi from there to the closest beach, Kalia Beach.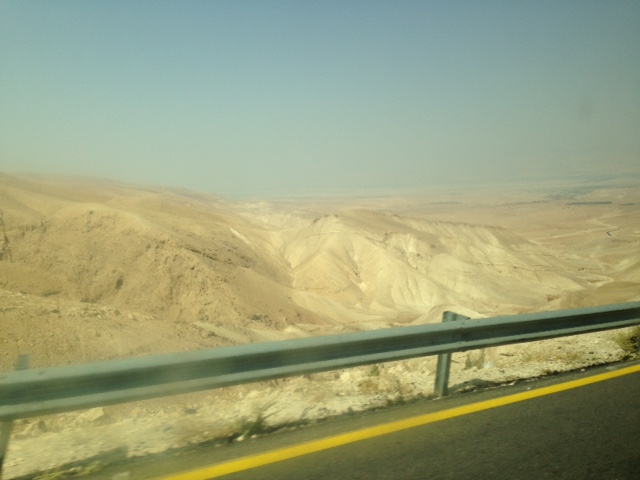 5. The Dead Sea
You could take a taxi from Jericho, or if you have a group it is also possible to hire an entire service from Ramallah (or pretty much anywhere) for a decent price. It would be cheapest to go as a group from Jericho, though. To be honest, visiting the Dead Sea independently isn't really the cheapest activity. The entrance fee to the beach that is the farthest north is already something like 54 NIS or more, and you either have to pay the driver to wait for you for you can take the risk to try and take a taxi from the beach back to Jericho or wherever you need to go. Taxis know you are stranded, though, so that won't come cheap.
The benefit of going to the Dead Sea near Jericho is that it isn't surrounded by resort hotels and McDonalds like the beaches farther south. The beach itself isn't completely natural or rustic feeling, though. It's still a beach with a beach bar and tour buses roll in from Jerusalem filled with people in floppy sun hats and cheap sunglasses. It was a unique experience to swim in the water and cover myself with mud there, but if you're really on a budget you may want to leave this one out.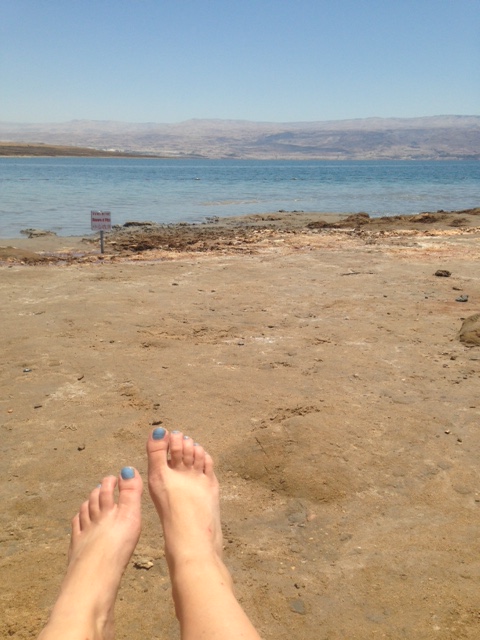 6. Hebron
The visit to Hebron's Old Town is really sobering but also really worth experiencing. You know me, I'm not very into tours, but this place is one place where I think a tour is very worthwhile especially if you do not know any locals from the area. There are some tours available that give visitors the opportunity to meet and talk to people on both sides of the conflict and allow you to ask questions and listen to their experiences. Even sitting and writing about Hebron fills me with emotions. Go see it for yourself. I get so caught up in the place that I always forget to take photos.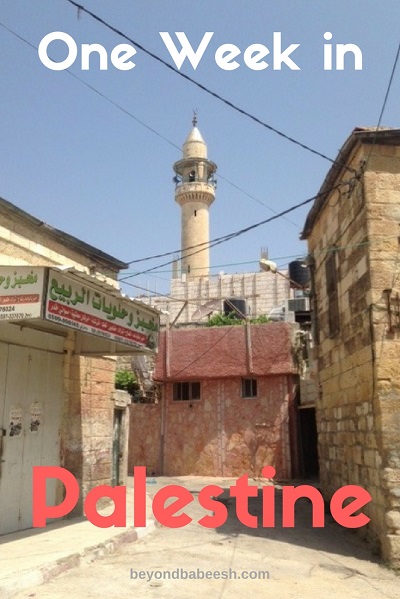 Some Final Thoughts for you Palestine travel itinerary
I think it is worth noting that Nablus and Hebron are more conservative cities. Women don't need to cover their hair, but having your shoulders covered and wearing loose fitting clothing that goes below the knees will be appreciated and you will feel less out of place.
In between these larger cities are tons of tiny villages that are worth visiting if you have extra time. Some of them have gorgeous, preserved Old Towns. Some are so small that they don't even have restaurants. I loved driving through groves of enormous, ancient olive trees to get to these more isolated places. Some of the trees are said to be from Roman times!
Lastly, there are wonderful hikes and trails throughout Palestine, but be sure you know what you are doing and where you are going before you just launch into the unknown. Talk to locals and see what they say before setting out. Plus, military conflicts aside, you are in a desert and probably don't want to get stranded without adequate supplies!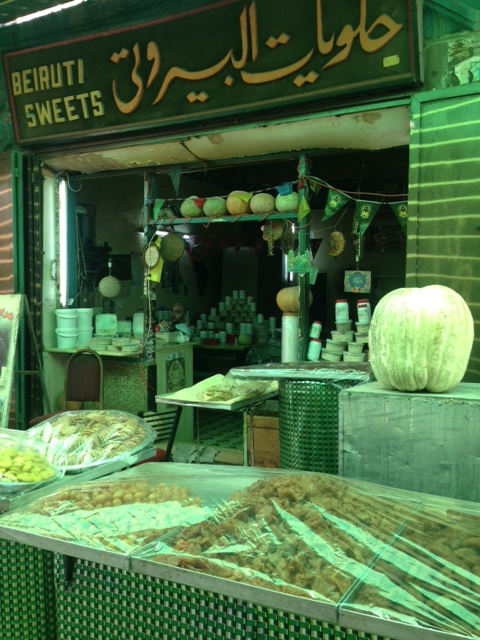 I really hope this Palestine Travel Itinerary at least gives you some ideas on how to plan your trip!