Is it safe for a woman to travel alone to Lesotho?
I traveled to Lesotho alone and explored using public transportation. It was an amazing trip! I don't think women should be afraid to travel alone to Lesotho.
I decided to write up a little post about solo female travel in Lesotho for women who may be interested in going to Lesotho alone.
I admit that I traveled to Lesotho at the end of my big Southern Africa trip.
So I felt very comfortable traveling alone in the region.
If you won't be spending so much time there you may be more sensitive to unwanted attention. I was able to brush a lot of the small stuff off.
But what makes solo female travel in Lesotho different than solo female travel in other countries in the region like Zimbabwe? I think there are a few things to note.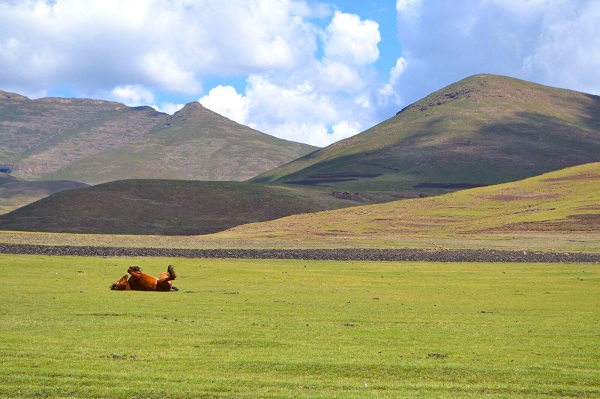 Some things that stood out when I traveled to Lesotho alone
Unlike other countries in the region (except for Mozambique), not a lot of English was spoken in Lesotho.
I realized that I had the luxury of being able to easily communicate with people in almost all the other countries I visited during my Southern Africa trip!
I mean, people did speak English but it wasn't as widespread as in, say, South Africa!
Regardless, I had fun laughing with men and women while taking public transportation around. People seemed more shy there than in South Africa or Zimbabwe, but they were warm and nice nonetheless.
Street Harassment
I walked around Maseru and through countryside villages outside of the city and didn't experience any sort of harassment based on my gender.
More children came up and asked for candy or money compared to other countries I visited in the area. Sometimes it got overwhelming. But it was mainly because it seems like a lot of tourist just handed out candy everywhere they went. I didn't have candy so some little kids were pissed.
But I don't think some things like that should make or break a trip.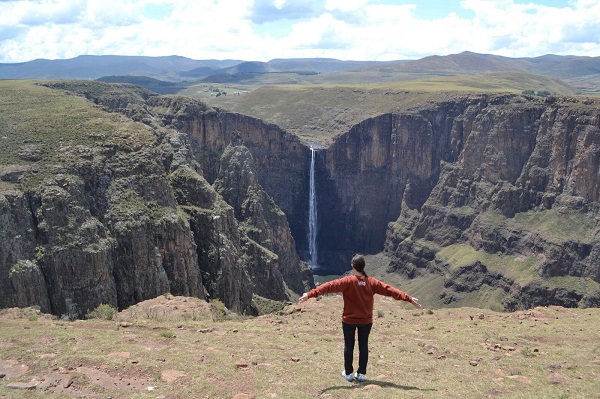 Bars
As with many countries in the region, going to a bar alone as a woman can send a very strong message to locals. It is probably not the message you want to send, either!
Going to a bar in a group is totally fine, even if you are in a group of other women.
Just be sure to not walk around alone after dark unless you are really familiar with where you are and the people from there say it is ok to do.
It is fine to go alone to tourist/hotel/lodge bars, though.
What to wear as a girl traveling alone to Lesotho
Ok, for one thing, it is pretty cold in a lot of places in Lesotho. You are at a higher altitude so expect mountain weather with rainy days. I pretty much wore two sweatshirts the entire time because I was freezing!
With that said, you can pretty much expect to be wearing warmer clothing that covers you up pretty well.
But! Just know that if you do wear more tight or revealing clothes you may get more unwanted attention. I don't want to tell you what to wear, but in my experience it is easier to dress ultra conservative in this part of the world.
Solo female travel in Lesotho: be careful while hiking
Lesotho's rolling green mountains are pretty irresistible and I hope you are able to do some hiking while you are there!
If you are near a lodge and doing a popular hike, they will often provide the opportunity to hire a local guide. You don't have to do this, but it is an easy option.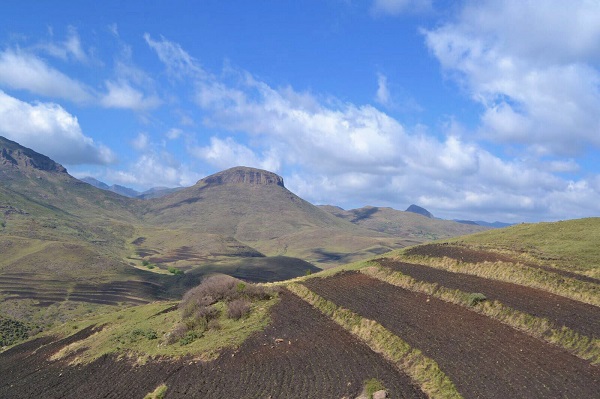 I hiked alone but was in areas that were either popular with tourists or in well trodden trails. Locals zip by on their horses with their gorgeous wool blankets on.
But on one trail, just a stone's throw away from some other locals and tourists, a man approached me and tried to put his arm around my waist after I smiled and greeted him.
See Also: All my posts about Lesotho
He couldn't speak a word of English, but tried to get me to give him my phone number as I politely tried to get him to stop putting his arm around me.
Lol what was he going to call me about?
He may have interpreted my smile or greeting as an invitation, but when I firmly said no he left me alone without a problem.
I didn't feel shaken, but if I were very isolated I would have felt more worried.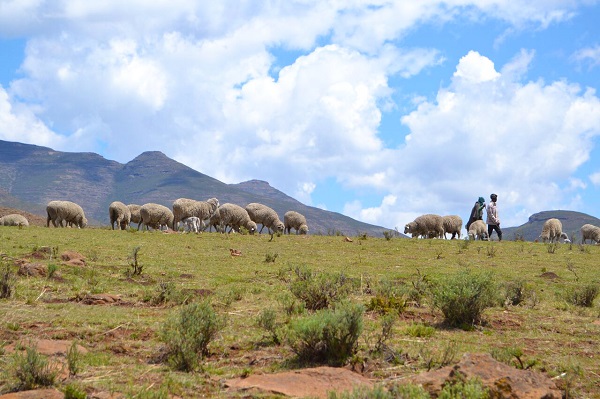 Shepherds
You see shepherds all over the place in Lesotho. Unfortunately these (often very young) boys are often neglected, denied education and marriage, and kept on the lowest rung of the social ladder in society.
I didn't run into any trouble walking among them from village to village.  Most were friendly and said hello.
Just be extra careful not to isolate yourself too much if you are hiking alone.
I don't want this to scare you away, though! I want to encourage solo female travel in Lesotho because it is just so amazing!