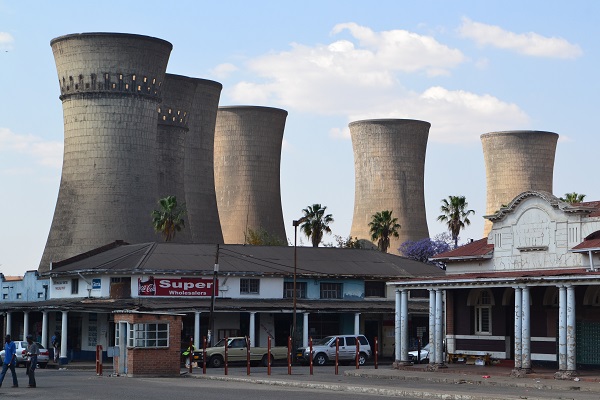 "You are going to the City of Kings" -man on the train
I traveled through Bulawayo several times during my train adventures in Zimbabwe
Bulawayo was and is the train transit hub of Zimbabwe because it is close to South Africa, Botswana, and Victoria Falls. If you take any train in Zimbabwe, you will probably travel through Bulawayo.
I often arrived in Bulawayo by train in the morning and departed in the evening on another train. But sometimes I stayed around Bulawayo because I had met some friends who lived there during my adventures.
I figured I would write a little post about some things to do in Bulawayo based on what I did and liked. So here you go, things to do in Bulawayo: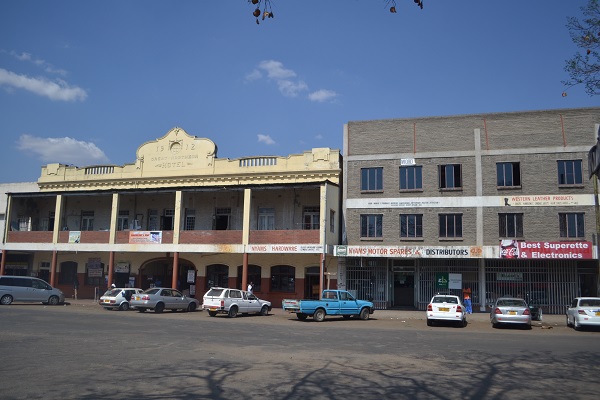 Bulawayo is Boring
Sorry, I had to say it. There just aren't many things to do if you travel to Bulawayo. It seems like a nice place to live, and of course any place is fun if you are in the company of good friends, but wow Bulawayo is lacking in the tourist and sightseeing department. Badly.
See also: My Top Zimbabwe Travel Tips
Due to the presence of a few universities, here is a large student population in Bulawayo. In fact, Solusi University, largely regarded as Zimbabwe's top University, is located about a 30 minute drive outside of Bulawayo in the countryside.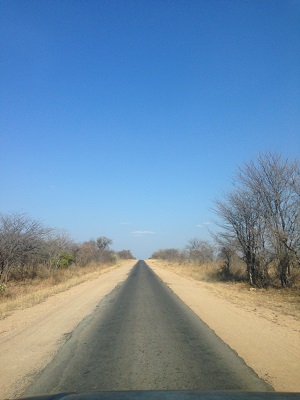 Visiting the University
I met friends from Solusi on the train from Mozambique to Zimbabwe and they invited me to go visit the campus and spend the night.
It was a great experience to see what college life was like for young Zimbabweans and international students from neighboring countries. I visited an elementary school on the campus and later I ate melon at an English professor's house.
The campus vibe was the same as any college campus I have been to in North America or Europe. Solusi was unique, though, since it is a Seventh Day Adventist University.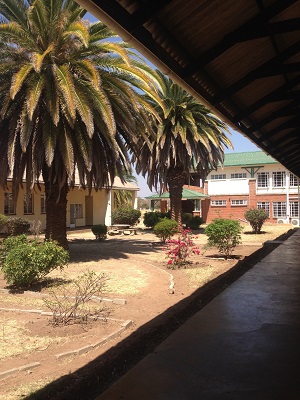 I don't know so much about Seventh Day Adventists aside from the fact that they live forever due to their healthy diets. I also know that the religion began not so far away from my parents' house in Michigan…small world.
But one thing struck me as sad: the campus felt very empty. Apparently the cost of tuition and living expenses totals to around $4,000 a year. Since the economic crisis in Zimbabwe a lot of students had to discontinue their studies.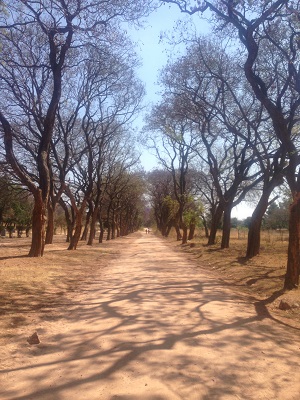 There's a bus that leaves from the center of Bulawayo that goes to Solusi University every afternoon if you want to visit the campus.
One fun fact is that I later couchsurfed with a Zimbabwean man who was an alumnus of Solusi!
Ok but back to things to do in Bulawayo:
Some older British tourists on one train kept talking about visiting the Bulawayo Club for lunch. Rumor has it they let you take showers there if you took the overnight train over. You can also pretend to be Cecil Rhodes if you're into that sort of stuff. I'm not.
Also apparently the art gallery there is pretty good but I can't vouch for that since I didn't visit! Next time!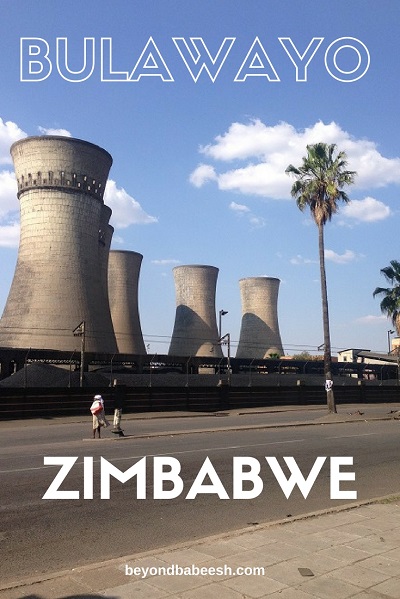 Getting cash and Sim Cards
This is the top of my list of things to do in Bulawayo: there is an ATM in the center of town that will take foreign debit cards! This proved to be sort of a rarity throughout Zimbabwe so take advantage of that! It's not the ATM that is inside the bank, it is the ATM on the main street that is at street level.
Near this part of town there are also several Sim Card vendors and even actual stores where you can top up on internet data or get a Zimbabwean phone number.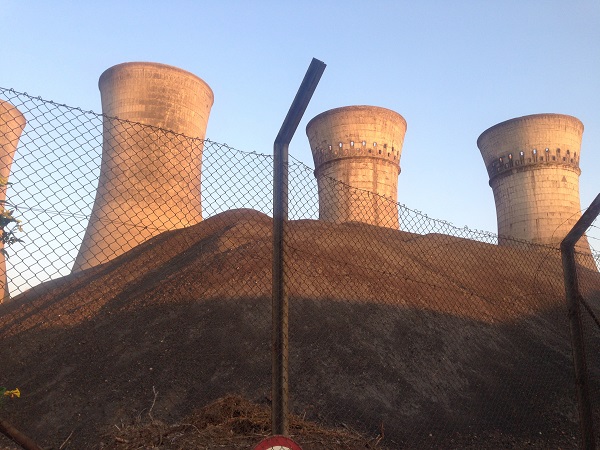 See the eerie coal factory smokestacks
The first thing you see when you exit the train station in Bulawayo is the big old coal plant. It is not in use right now, but those smokestacks sure make it look like there's a big old nuclear power plant in the center of town. Great.
But, as someone from Detroit, I have always harbored a love of industrial ruin. I found the smokestacks to be quite beautiful. I would totally travel to Bulawayo to see urban decay…but that's just my travel style!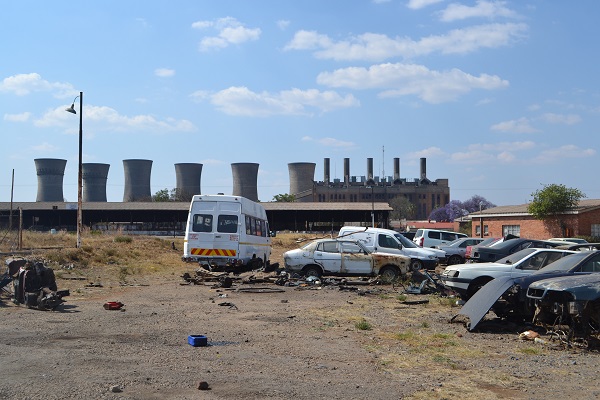 Stock up on food and water for your next adventure
Ok it isn't the most touristy thing among things to do in Bulawayo, but there are a few grocery stores near the center of town that sell huge bottles of water and snacks that are perfect for long train rides out of there! People who travel to Bulawayo are generally on their way to somewhere else, so stock up on your modern conveniences here!
What about my big old bag I am lugging around with me?
I forgot to mention, as you are running around finding things to do in Bulawayo, you can actually leave any baggage at the railway station. They have a left luggage area where you can leave your bag that costs $1 for the whole day. This is a good idea if you are arriving by train in the morning and departing by train in the evening. It makes traveling to Bulawayo much easier!
I wouldn't recommend leaving all your valuables in your bag, but there were guards and the luggage room seemed relatively secure.
To get to the left luggage area you just leave the main entrance and turn right and walk along the station for a few minutes. It is the room after the parcel room.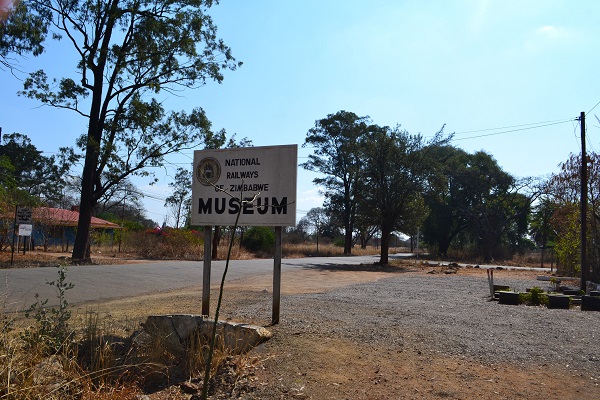 The Railway Museum: The top of my list of things to do in Bulawayo
The Railway Museum showcases a lot of the retired engines and carriages from the colonial era when the National Railways of Zimbabwe was called Rhodesia Railways. It is probably the first thing to do if you travel to Bulawayo.
You can spend the afternoon climbing in and out of the big old locomotives or carriages. A lot of the trains are in good condition and since I'm from a train obsessed family I just had to go.
You can chat with the interesting fellow  who runs the place (a born and raised Rhodesian dude) , ride a handcart back and forth, or see Cecil Rhodes's old carriage. The older British guy I wandered to the museum with was obsessed with Cecil Rhodes so it seemed like this visit was more of a pilgrimage to him.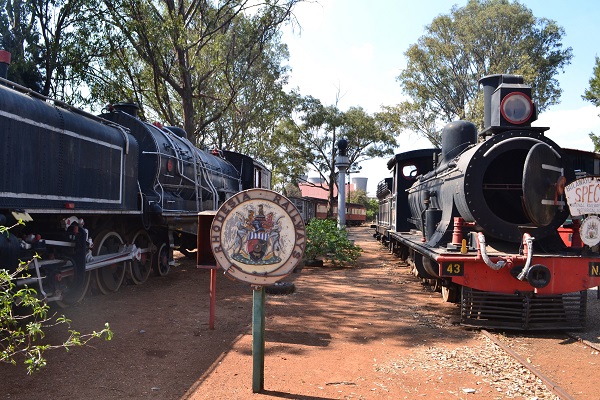 Also, has anybody else in the region noticed that so many of the older British tourists are dressed like a lion or elephant is going to pop out at any moment? I don't know why you would need safari clothes in the middle of an industrial city haha.
Some birds attacked me in one of the museum's carriages so be aware…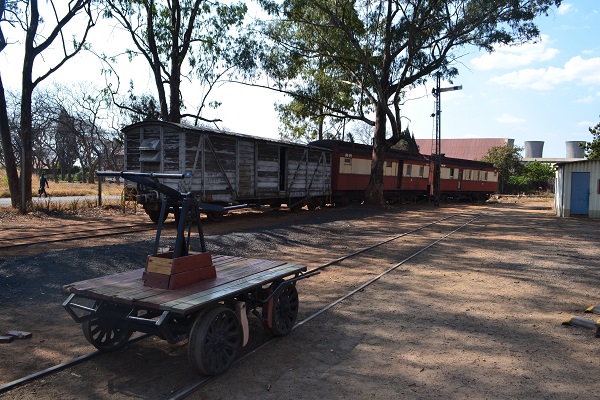 How to get to the Bulawayo Railway Museum
So this is a lot trickier than it looks. I ended up having to take a tunnel and then cross a junk yard to finally arrive there. I mean, I find urban junk yards to be interesting but not as a lady wandering around alone in a new city. But, if you wish, to find said tunnel you need to exit the train station from the main entrance, turn right and walk down that little road of restaurants. When the road dumps into the larger road you turn right and walk for maybe 3 minutes until you arrive at the tunnel.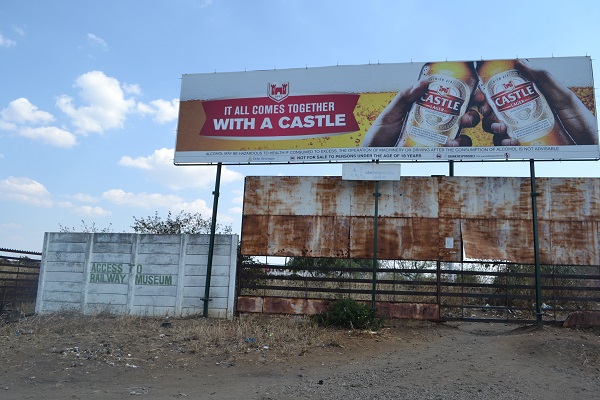 An easier way to get there is to cross all the platforms of the station and get to the grid of roads behind the station. From there you would need to turn right and walk until you see the gutted carcasses of old locomotives.
If I had more time…
One thing I really wanted to do but couldn't was visit the Matobo National Park just outside the city. I opted to visited new friends in the University instead. If I am lucky enough to travel to Bulawayo again one day that would be the first thing on my list of things to do!
In the end, traveling to Bulawayo is good to go to stock up on supplies and get organized! I liked the people I met there but it wasn't my favorite place in Zimbabwe.