I'm broke and in Botswana
If you read any of my posts about losing my debit card, or my money changing disaster in Southern Africa, you may already know that Botswana was a bit of a bust for me. But I liked Maun regardless of my money problems and so I decided to write a little post about things to do in Maun.
I'm ok with missing out on a lot. Botswana is quite an expensive destination, and one day I will go back when I have more money in my bank account.
But that doesn't mean you should skip the sights even if you are on a budget. Backpacking in Botswana is totally possible with some planning.
Some tips about getting around Maun
When I arrived in Maun from Zambia, for some reason I imagined it would be a little more compact than it actually was.
In fact, Maun is quite spread out when you take into account all of the lodges and campsites located there.
See Also: How to Get to Maun 
I arrived just at sunset and I'm thankful I had met some people on the bus who gave me a ride to my campsite! It would have been impossible to walk.
So yes, know that, except for a few banks in the center area, Maun is not a walk able place.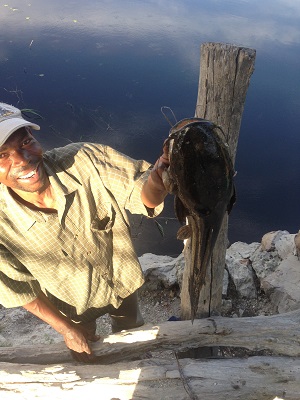 Taxis
Thankfully you don't need to pay a ton to get around on private taxis. Just a couple Pula will get you a ride into town from your lodge or campsite in a shared taxi.
The shared taxis are either private cars or minibuses. If you walk out onto the street they will honk at you and you can flag one down. Maun feels like one long road so you most likely will be going towards town or away from town to your campsite.
There wasn't much of a difference in price between the shared taxis and minibuses.
Some of the less exciting things to do in Maun
So if you are backpacking in Botswana, you obviously will need to stock up on supplies when you can. In Maun you will have access to supermarket and local markets where you can stock up on your peanut butter and snacks!
I also noticed vendors selling things that resembled souvenirs in Maun. Outside of South Africa and places like Tofo Beach in Mozambique, it's not too common to come across tourist oriented souvenirs in countries in Southern Africa.
Sure, any normal tourist would be like "Yuck!! I don't want to buy tourist crap!" but you start to notice and enjoy these things when, well, you've been a tourist for months and haven't had a chance to even see "tourist crap" for sale.
But I was a broke backpacker in Botswana so I didn't buy anything, crap or no crap!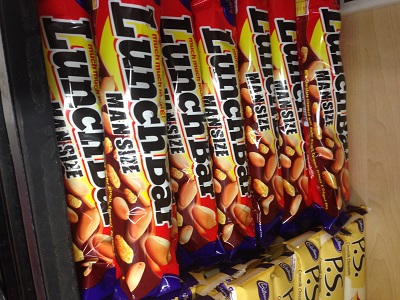 Food related things to do in Maun
There are some decent restaurants around town, like French Connection on Mophane Avenue. You can eat your fill of European dishes since it is a tourist town.
But please don't leave Botswana/the region without trying some local foods like papa which is their maize meal or morogo greens!
Be sure to check out my Botswana Page!
Lodges and campsites often have good restaurants too. At Old Bridge they had a pizza oven which was great.
Lastly, for those broke backpackers who can't go to a restaurant every day, most lodges and campsites have kitchen facilities open to backpackers.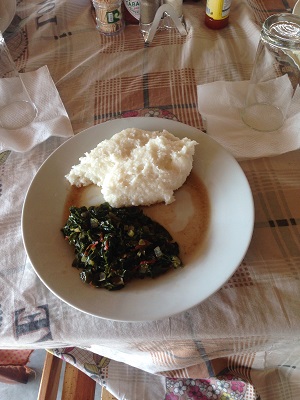 Places to stay
I stayed at the Old Bridge Backpackers and it was great and lively.
If you're on a budget, a campsite is your best bet. You just need to supply your own tent!
Campsites are the cheapest but things fill up. I was in spillover camping for Old Bridge Backpackers, but they gave me a ride over every night for free. There were fewer people there so the wifi worked well for me.
People were talking about Audi Camp as well. It's apparently great but I can't personally vouch for it.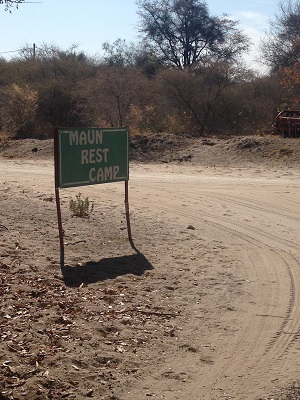 The People I met
In Maun I met some cool, adventurous cyclists, but a lot of the other travelers were a bit closed off. I mean, they have the right to be closed off, but it stood out there in a way I hadn't noticed in other places I visited on my Southern Africa trip.
But you can't predict these things I guess I just wanted to vent haha.
But if you're reading this, you may be like well who is this Babeesh girl? She may be really really weird! Ok I am weird. And I probably looked like a total mess.
But if you get lucky and meet the right people you may be able to book trips to the Okavango Delta together. I sort of had that in mind but in the end, due to losing my debit card, I needed to go to Namibia asap.
Conversely, there were also a lot of seemingly bored, older safari guides who enjoyed pestering me in the umm please stop touching me sort of way. Sorry, guys, unless there's a big spider in my ear I do NOT need to you to tickle it and geez PLEASE don't visit me at my tent to make sure I am ok when I already went to bed. Come on.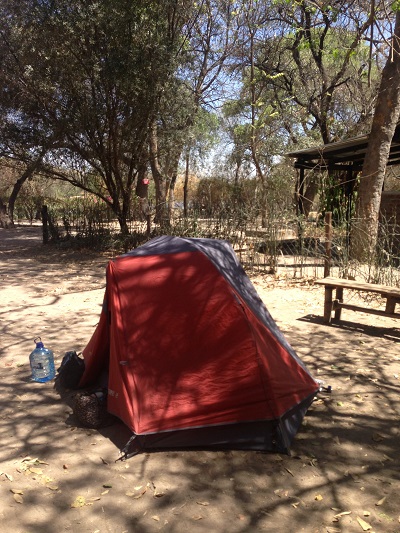 More exciting things to do in Maun
So you're obviously not going to Maun to just eat pizza and go grocery shopping. There are more, well, nature related things to do in Maun!
For people on a budget, Mokoro trips are probably your best option. You get to experience the amazing Okavango delta from a dugout canoe paddled by a local from the area. Lots of lodges are happy to arrange the trips even for people traveling alone, so you don't need to scramble to find a group of people.
You can have a one full day or multi-day Mokoro trips. In the multi-day trips you get to camp in the delta with your guide. The trips include game walks and sometimes you can even go swimming
A one day trip starts at around $75 for one person, depending on the exchange rate, which I think is a great deal. The Mokoro Trust ensures that the money goes to benefit the locals. If you have more people the price goes down per person.
I heard that if you do a one day trip, you will be able to enjoy the nature and amazing bird life, but you may not be able to go deep enough into the delta to see a lot of big game.
No need to book these Mokoro trips in advance. When I was there you could easily book them a day or two before departure.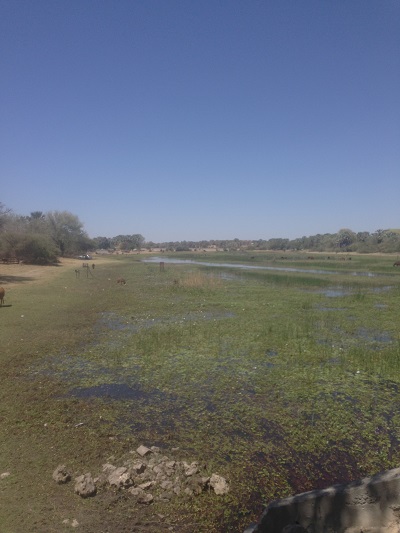 More expensive nature related things to do in Maun
So if you're really set on seeing as much of the Okavango delta as possible, most lodges offer boat safaris that cover more area.
You will need to find a group for these, since going alone can cost four times as much as going in a small group!
Most safaris include camping in the wilderness and you are sure to have an amazing time. If I am lucky enough to go back to Botswana I am definitely doing that.
You can also easily book safaris to the Moremi game reserve, which is smack dab in the middle of the delta and just full of wildlife. You can do self-drive safaris there too if you have your own 4×4.
The other travelers I spoke to just raved and raved about Moremi!
Lastly, you could take a scenic flight, though if you are reading this you're probably on a budget and, well, scenic flights aren't such a budget activity…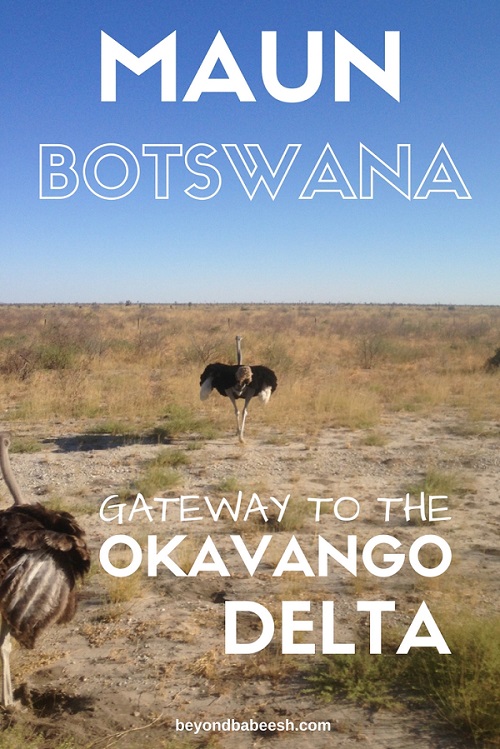 Safety in Maun
They don't recommend walking by the river at night, but during the day it is fine. Just be aware of crocodiles. There also seemed to be older drunk men at the bridge at all hours of the day.
My lodge gave me free rides to the spillover camping area every evening.
In fact don't wander around anywhere at night. Botswana is generally safe, but you don't want to attract trouble. Also, there seem to be rogue donkeys everywhere and I got completely lost plenty of times during the daytime. I wouldn't want that to happen at night!
I hope you have an amazing time and find plenty of things to do in Maun! My time was a bit of a bust but I really hope to go back one day!