Ramallah is worth a visit!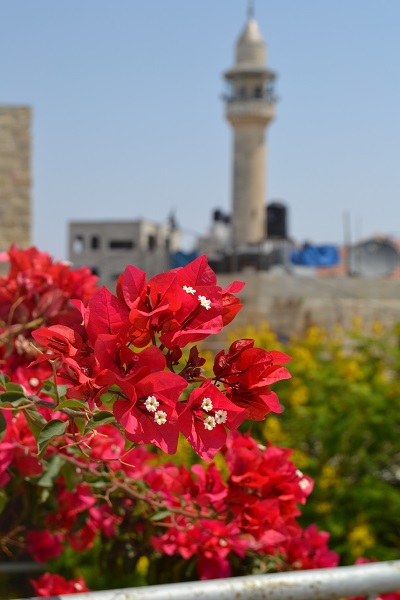 I have spent a lot of time in Ramallah over the past two years and I thought it would be nice to compile a little list of things to do in Ramallah. It's a small city but it is worth a visit in my opinion. It would be a fun weekend trip for anyone hanging out in the region.
The people are super friendly and helpful, and many are very proficient in English and sometimes French. People will stop you just to say hi and welcome you, and they also are eager to help you out if you have any questions.
There are banks that take foreign debit cards in their ATM machines, places to change money, hostels, hotels, bars, restaurants, museums, and plenty of other conveniences there. So, enough babbling, here's my list of things to do in Ramallah!
My Favorite Things to do in Ramallah
1. Binge on Falafel and Shawarma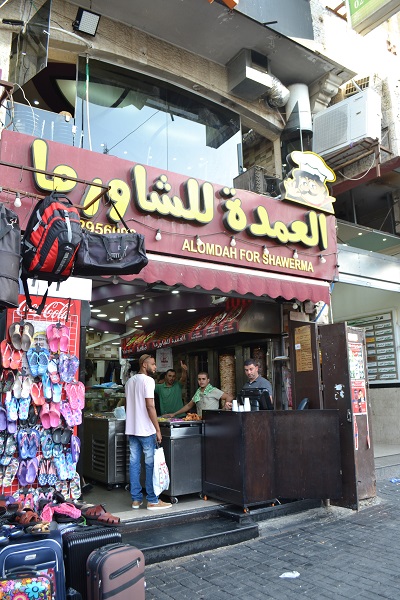 This one is a no brainer! One of my favorite things to do in Ramallah is to stuff my face with the amazing food. You will find lots of falafel and shawarma shops on the streets (a particularly good one is right near Arafat Square). Each one will give you a little box to fill with all the delicious pickled veggies and salads you can fit to go with your sandwich. These places are also open late so you can satisfy any of your late night food cravings no problem!
There are also some good hole-in-the-wall falafel shops near the Kalandia camp. I recommend asking around to find one for yourself!
2. Stars and Bucks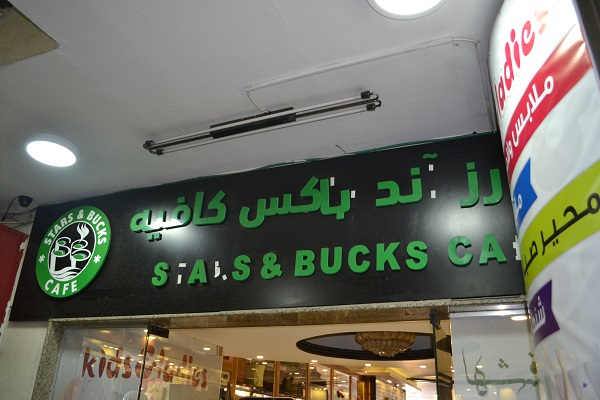 A Ramallah staple is the hilariously named Stars and Bucks cafe. You can't miss it since it is right in Al Manara Square. A lot of international chains and franchises cannot operate in Palestine, and so you will notice lots of restaurants that mimic famous names while walking around. I'm not a big Starbucks fan, but I'm a big fan of Stars and Bucks. It's worth noting that they do sell shirts, and wearing one will surely make you fast friends in any Palestinian city.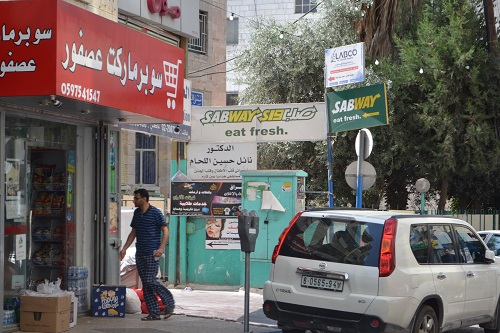 3. The strangest sugar rush that is worth a try…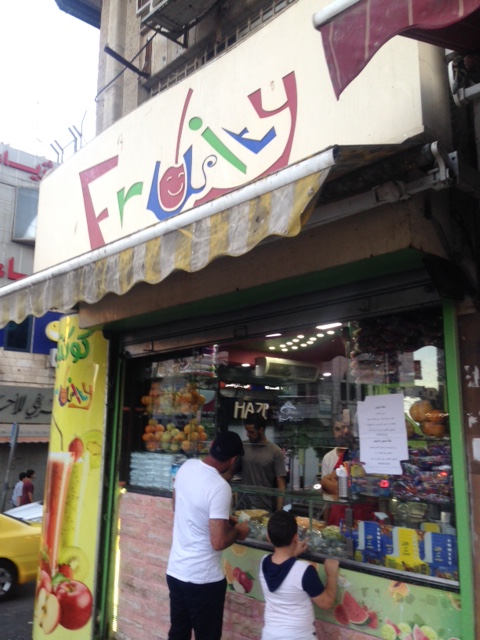 Right below Stars and Bucks is a little ice cream shop that serves Ramallah's version of Unicorn Barf or whatever those trendy desserts are called. If I were to try and describe it I would say it's a cup filled with fruit, nuts, some sort of smoothie, some scoops of ice cream, and whipped cream? Drink it through a straw? Use a spoon? No idea. It's nice when it is really hot out! It is right in the center of Al Manara Square.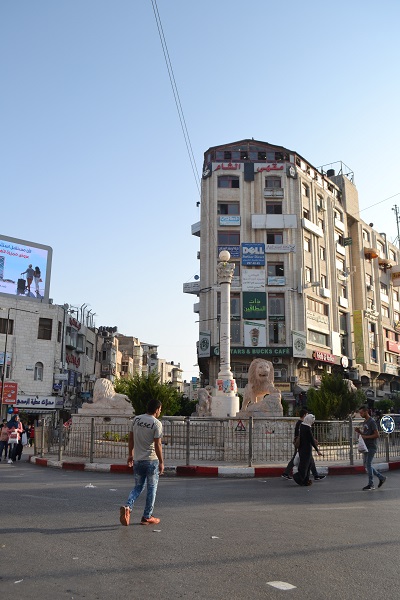 4. Snow Bar
So the Unicorn Barf didn't cool you off? When it's unbearably hot one of the best things to do in Ramallah is to go to Snow Bar. Sure, some people go for the bar, but the best thing at Snow Bar is the pool! It is nestled in a private location that feels like a secret garden. There are changing rooms and plenty of lounge chairs. The price to use the pool is a little expensive (in my head I think it is the equivalent of $10), but in that sweltering, Middle Eastern heat the pool is worth every penny!
5. Markets and Bakeries Galore
Near the bus station you will find the fresh fruit and vegetable market and plenty of bakeries. Go in the morning and get a cup of Arabic coffee on the street while you enjoy your stroll.
6. Sunset shisha from a top-floor cafe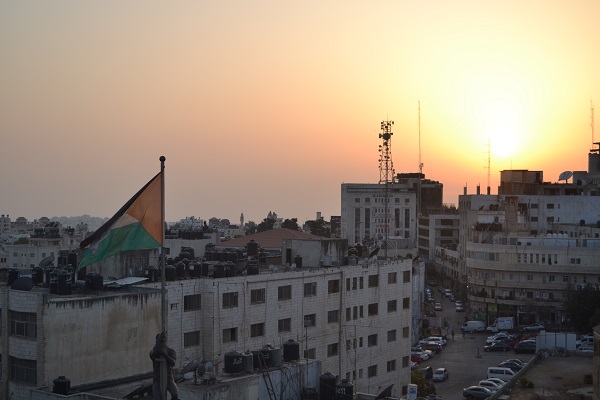 Something more relaxing among the best things to do in Ramallah is to just chill out and smoke shisha (you may know it as hookah) and drink tea in one of the many top-floor cafes in the city center. There are several cafes above Arafat square and Al Manara that are on the top floors of the city's tallest buildings. From there you can get the best view of the sunset over the city.
7. The Garage
My favorite evening spot among things to do in Ramallah has to be the Garage. This bohemian hang is filled with an eclectic group of artistic locals, expats, and travelers. They serve big beers as well as typical bar food like burgers and fries (that are quite tasty). Sometimes you can catch live music there. It's a pretty open minded place (well, it IS a bar in a Muslim community), but I think it is worth mentioning that a girl going there alone may get some stares. If you have a friend you won't have a problem. There were plenty of local ladies hanging out there with their friends, though the men always outnumbered the women like in most evening spots in the region.
8. Radio
This is a bar/restaurant and performing arts space with an eclectic mix of local acts that pass through. It's not so far from the Garage and shares a similar clientele base. Definitely worth a visit!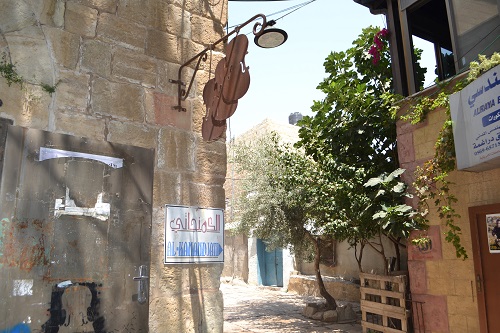 9. The Old Town
The old-ness of Ramallah's old town makes Europe's old towns feel quite new. Get lost in the winding streets and notice the street art and hidden gardens. Be sure to stop by Al Kamandjati, Ramallah's local music conservatory, to see if there will be any concerts that evening. Right next door is a violin maker's workshop where you can see locals make and repair stringed instruments. Go to the hot dog shop that is hilariously named "It Waits"…Enjoy a freshly made juice from a cafe…OR get the BEST olive oil you will ever taste. If you leave the front of Al Kamandjati and turn left on the street towards the tourist shop and go down the hill, the olive oil place will be before the little grocery store. Oil costs around 30 Shekels per liter, and he will pour it into an old water bottle right in front of you. You can also get some lovely olive oil soap from there.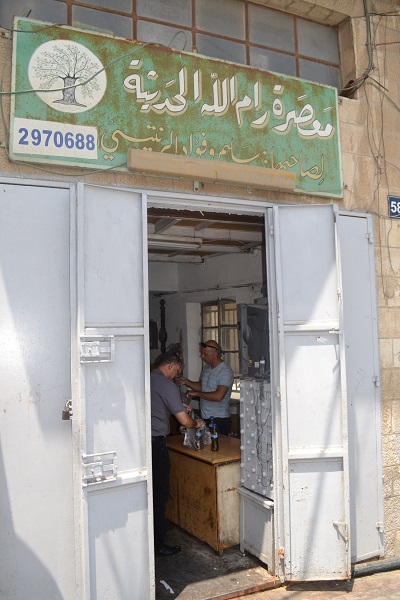 10. The Arafat Museum
Ok, I wouldn't really classify this as super duper FUN, but I think it was really worthwhile. This museum is housed in the same complex as Arafat's Tomb as well as some government buildings. It is a beautiful new building and the museum is definitely worth a visit. Learn about the history of the region through the eyes of the Palestinian people. It takes maybe two hours to get through the exhibits. The audio guide is free and worthwhile. After the museum there is a temporary exhibition (it was a photography exhibition when I was there), and you can also go and see rooms where Arafat lived and worked when he couldn't leave the complex.
Public Transport in Ramallah and the Region
Public transport in Ramallah is in the form of "services," which are big, often yellow, shared taxi vans. There are a couple areas where the services wait to go to different towns or regions, so know that not all transport will leave from the main bus station. Services leave when full and you generally pay when the van starts moving. As a foreigner I was never overcharged in a service. If you need to get out early you just tell the driver and they will stop along the route. They stop running in the evening, but taxis are also plentiful.
Ramallah's center is small, though, and so a lot of the city is very walkable. You probably won't need to take services around when you are in the city.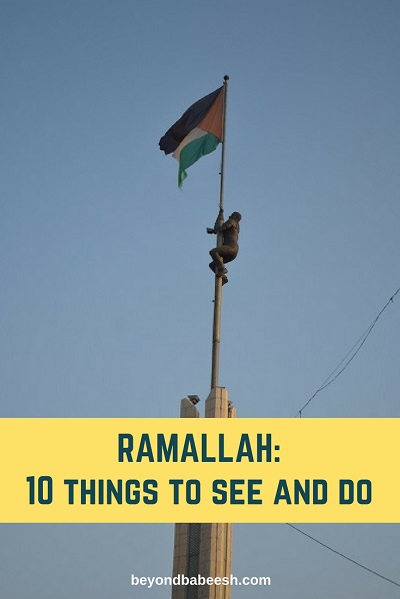 A quick jaunt outside the city:
Lastly, if you are interested in something to do slightly outside of Ramallah, I recommend visiting Birzeit. It is about a 15 minute ride in a service from the KFC service waiting area. This is where the University is located, and the old town is charming and worth a visit. They have a wonderful little brewery, and you may even run into a circus school while you are there!
 So there you go! This list of things to do in Ramallah is by no means exhaustive, but I hope it gives you some ideas! The best part of Ramallah is its people, and so I hope these activities will give you plenty of opportunities to meet some locals!
If you are looking for a place to stay, Habibi hostel and Area D hostel are great places for backpackers. If you're sick of hostels, Ramallah has a large selection of really nice hotels that you can check out here.