I traveled alone from Swaziland to Mozambique without a problem, though it wasn't a very comfortable journey. I was mainly worried about the fact that I hadn't gotten my visa beforehand, and you can read about the details of getting my visa at the border here.
Where to Find the Bus:
I caught the morning chapa headed to Maputo from the Manzini taxi stand. By this point in the trip I realized that "Taxi Stand" didn't mean expensive private taxis, but rather uncomfortable, cheap shared taxis. What I wanted. For those of you who will be in Mbabane, it is very easy to take a minibus taxi to Manzini from Mbabane during the daytime and should not cost you very much. I also imagine that there will be taxis going to Maputo from Mbabane's taxi stand as well. Mbabane is pretty small so you won't have trouble finding the taxi stand.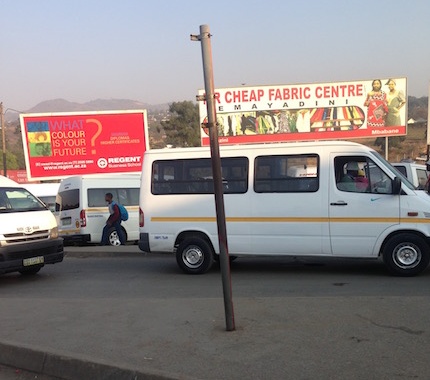 Changing Money:
There's a bank near the taxi stand in Manzini that will give you South African Rand.  I recommend going there since you will most likely not find anywhere to exchange Swazi Lilangeni outside of Swaziland. Given some of my horrible currency issues during this trip, I would seriously doubt that banks in Maputo exchange Swazi Lilangeni.
Depending on where you [and your passport] are from, visiting an ATM before leaving Swaziland will most likely be to pay for the expensive Mozambican visa.
The ride from Swaziland to Mozambique cost 80 Lilangeni (or Rand). I recommend using your remaining Lilangeni to buy snacks at the bus stand.
The Ride:
The minibus was definitely a Mozambican chapa and not the South African or Swazi kind. The ride was comparable to being kicked in a Coca Cola can up and down mountains for four hours (let's just say the trip takes just around 2 hours in a normal car). We were definitely in second gear the entire way, except for when we rocketed downhill…that was in neutral.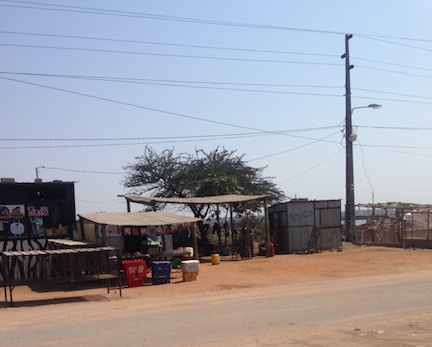 The Border Crossing:
Getting the visa at the Goba Border was stressful, but everything worked out in the end. The most important thing to do is to run from the bus into the boarder checkpoint so that you can be the first person they process. It takes some time since their computer system will surely break while they are processing your visa application (yawn). If you keep the chapa waiting for too long they may leave without you…
Check out my other posts about Mozambique here!
I made the walk of shame back to the chapa a whole 15 minutes after everyone else had finished. I'm thankful it waited but the Swazi ladies taunted me so much and even though it was in good humor I sort of wished the chapa had left without me.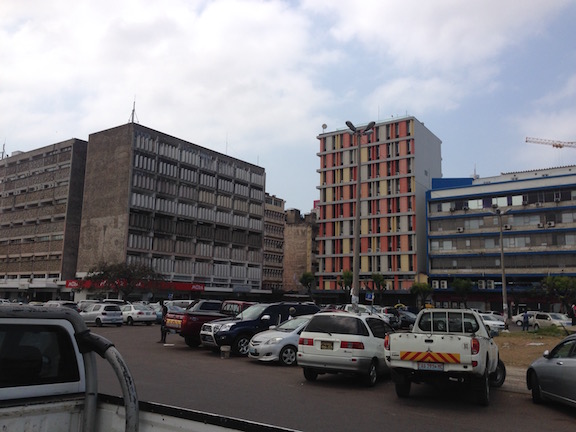 Arriving in Maputo
The minibus drove really slowly. We left at around 7:15 and arrived at around 11:15 to Baixa, which is one of the main bus/ transit areas in Maputo.
I felt comfortable walking around Maputo and in Baixa with all my things in the daytime. I ended up walking around a half hour with no problems to find my host's house. Maputo is huge but still relatively walkable.
Overall, traveling alone from Swaziland to Mozambique was not a problem. As a solo female traveler, I didn't have a problem either. In fact, the chapa was primarily filled with local women who were traveling alone anyway. We had fun together.
If you're looking for a place to stay in Maputo, Fatima's or the Base are both the top backpacker hangouts.