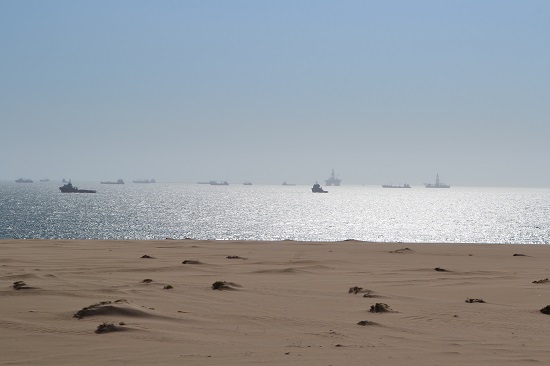 Time to travel to Swakopmund!
My next stop was Swakopmund, Namibia's adventure town on the Atlantic coast. I had crossed the African continent and finally saw the Atlantic!
The strangeness of this town really lived up to its bizarre name. The colorful buildings, modern comforts, and super nice restaurants were all juxtaposed by the extreme barrenness of the desert just next door.
It was like waking up from a dream to find yourself in a pseudo Disneyland-like imitation of a little German town.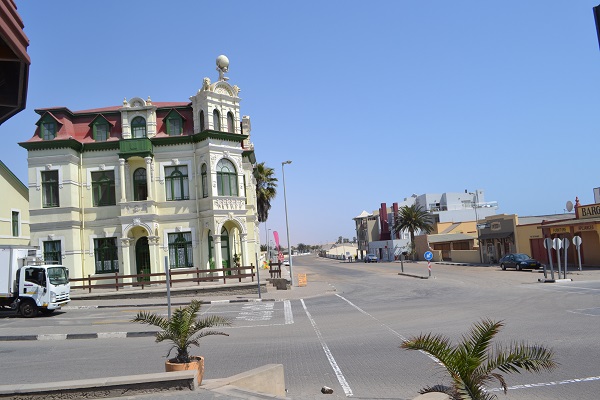 It had a few handfuls of German tourists and lots of Namibians who spoke German as a first language. I was with a German traveler who had also traveled to Swakopmund independently.
He was shocked to see how the grocery stores sold German brands and played German music as if he were back at home.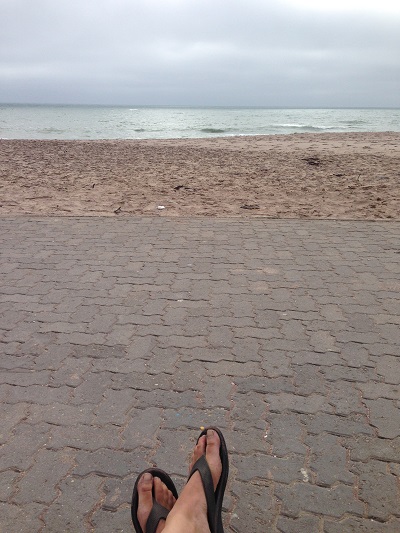 Going to the beach in Swakopmund
Oh, yeah, although there are beaches the water is often cold even during the warmer months. This felt like the opposite of Tofo Beach! Don't really expect to go swimming.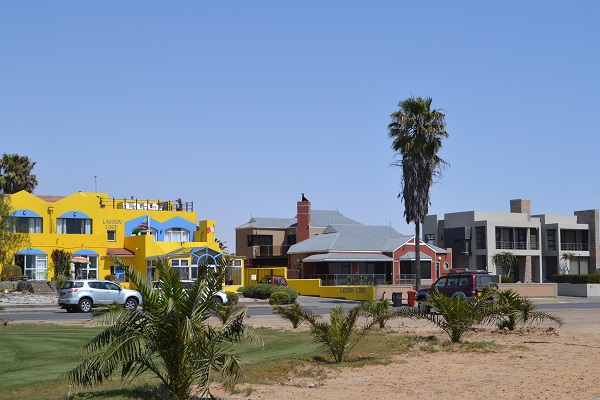 Things to do in Swakopmund
In Swakopmund itself, you can expect some good bars and restaurants and plenty of organized expeditions.
I think I had a protein deficiency when I traveled to Swakopmund (since I had been living off of instant noodles). I remember I ate a hamburger every day when I was there. I'm not really even into eating meat, much less stuffing my face with hamburgers, but I remember just craving burgers! Typical American, eh?
The walk along the beach is nice, and it's perfectly possible to wander out of town and climb around the dunes.
I'm not so into organized adventures and so I opted out of the skydiving/4×4/dune boarding activities while I was in town. But those are things lots of people love to do there.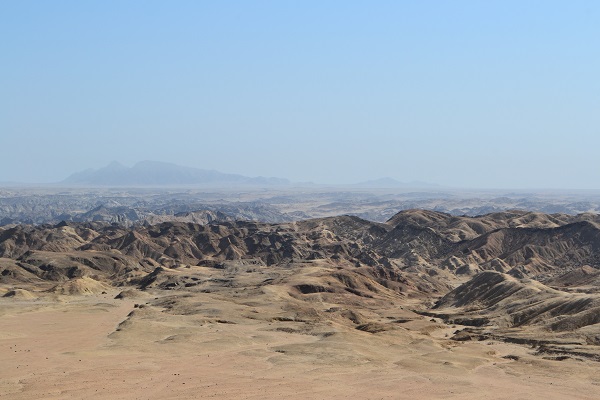 Seeing some ancient plants
I did, however, take a tour of the Moon Landscape and see the Welwitschia Mirabilis plants that are super rare and awesome and live off the moisture in the air and can live to be 1000 years old.
They also look like something from an old monster movie!
Check out my other post on that experience here!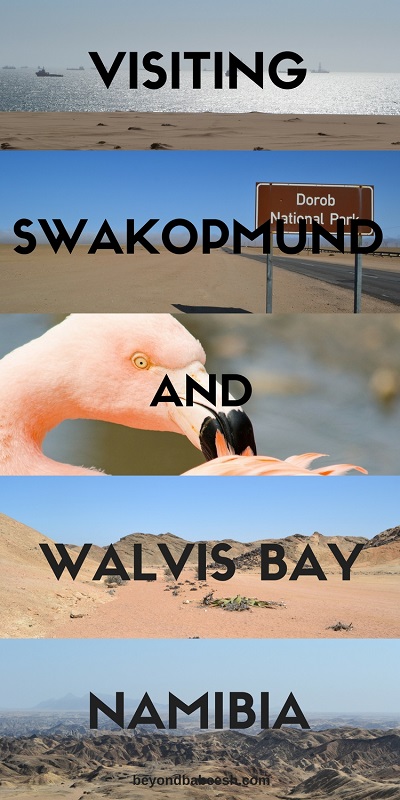 Traveling to Walvis Bay from Swakopmund
I also think Walvis Bay is worth checking out. How do you get to Walvis Bay from Swakopmund?
Well, I hitchhiked there with a semi truck but there are a lot of cars going back and forth that charge 30 Namibian Dollars. They leave from the shared taxi stand a little ways outside of the tourist area of Swakopmund.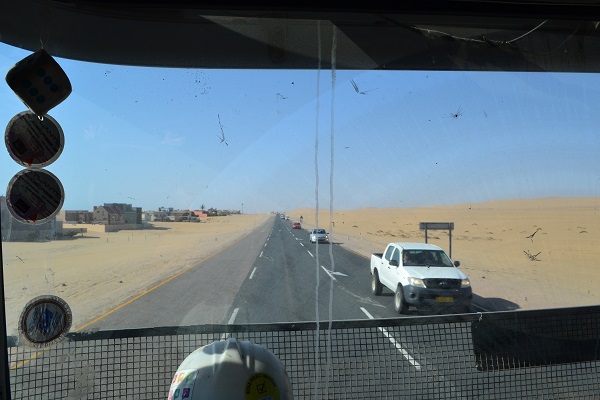 The trucks also expect some form of payment as well. There are a couple of restaurants, flocks of flamingos, and some very interesting architectural choices among the houses in Walvis Bay.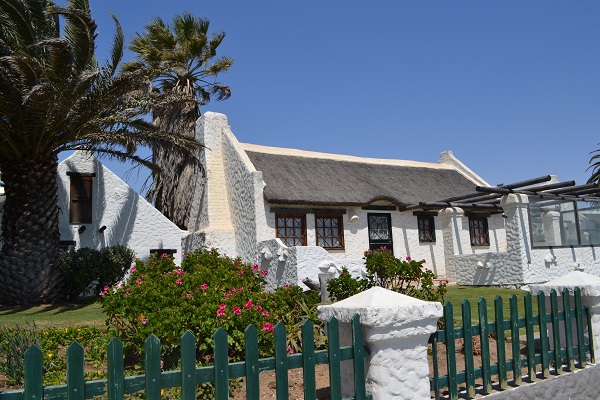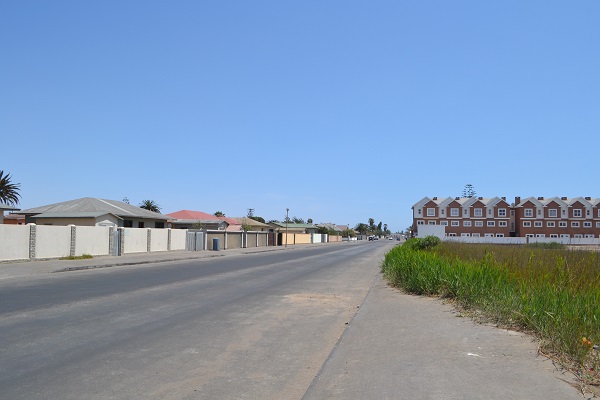 I noticed that the houses around Swakopmund and Walvis Bay didn't have the same security walls, fences, bars, and barbed wire in place that I saw in nearly every other city I had visited in Southern Africa.
I had become so accustomed to seeing walls along the more upper class residential streets that it was pretty striking to see neighborhoods with more relaxed security.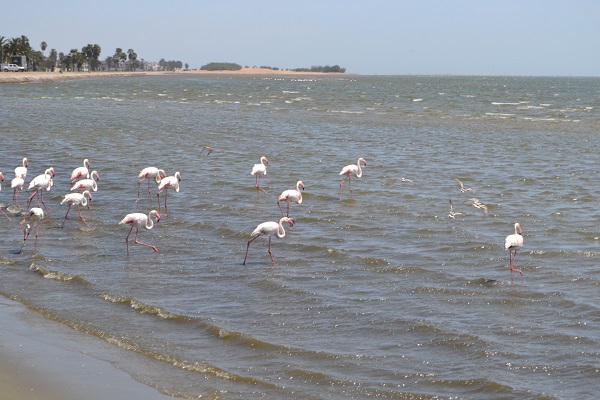 All in all, traveling to Swakopmund and Walvis Bay was a fun little escape.  There are plenty of things for tourists to do there!