I'm not so into extreme sports…
Instead of skydiving or doing a quad bike tour in the sand dunes outside of Swakopmund, I opted for the very low key option of looking at plants.
See Also: Visiting Swakopmund and Walvis Bay
But these aren't just any plants! These are the Welwitschia Mirabilis plants! They haven't changed so much since the Jurassic period and live off of fog and dew…sometimes for up to 1,500 years.
So I figured seeing the Welwitschia plants outside of Swakopmund would make for a fun expedition. The plants are in the gorgeous, lunar landscape in Dorob National Park as well.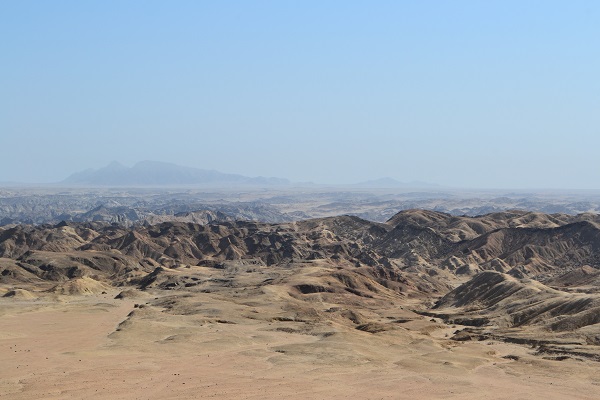 Getting to Dorob National Park and the Welwitschia plants outside of Swakopmund
The Welwitschia plants are about 50km outside of Swakopmund. Go early in the morning to avoid the heat and scorching sun!
You can easily drive yourself to the park to see the Welwitschia plants outside of Swakopmund if you have access to a car. After a certain point there aren't paved roads anymore. You would definitely need an all wheel drive car!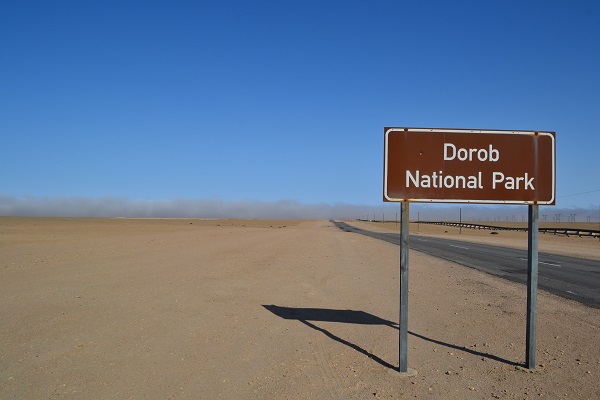 I met people who visited the area on motorcycles, too.
I was a broke backpacker in Namibia so I had to take a tour. I wasn't about to go off roading alone in the middle of a desert. Maybe next time.
What I did to see the Welwitschia Mirabilis plants
I went on a tour with Charly's Desert Tours.
You can read all about the specifics of the tour or even book one yourself here.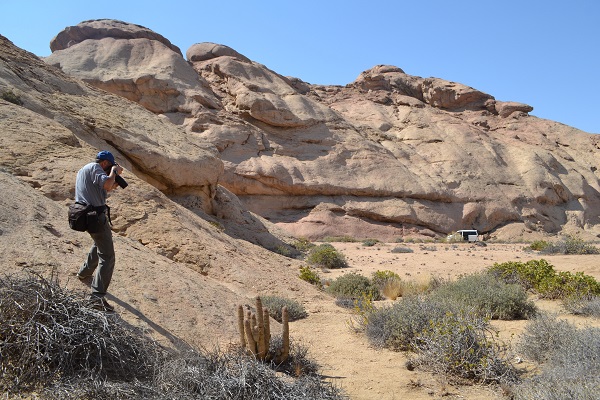 My tour to see the Welwitschia plants outside of Swakopmund cost 650 Namibian dollars, which was a little high for me.  Oh well…there wasn't much else I could do!
Check out my Namibia travel page for other posts about Namibia!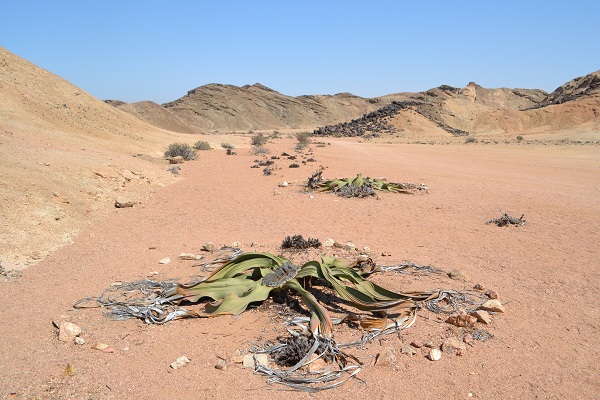 The price is comparable to the price of a local quad bike tour of the dunes so I felt like it was worth it.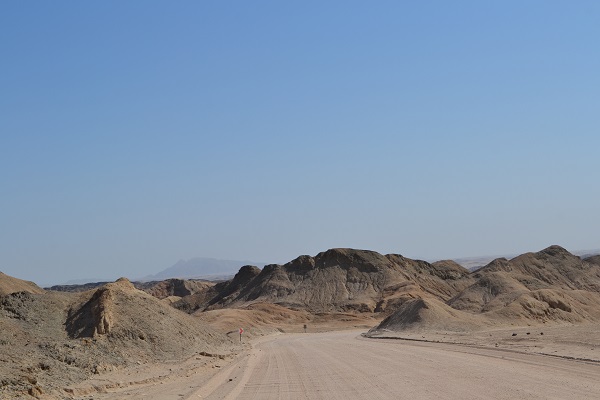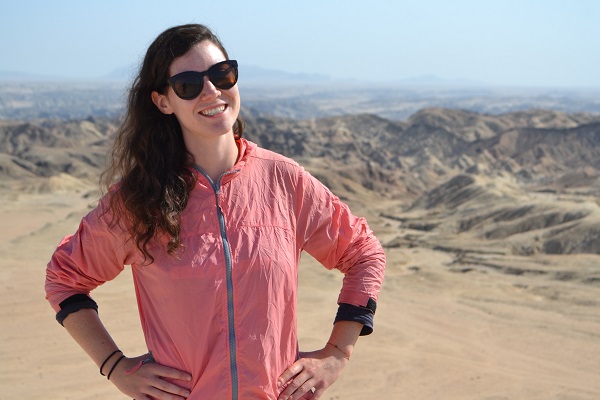 Some other perks
I did enjoy the afternoon and it was special to talk to our guide who taught me about the Nama language that is awesome and has several types of clicks in it.
He also just did an overall great job teaching about the desert landscape and animals.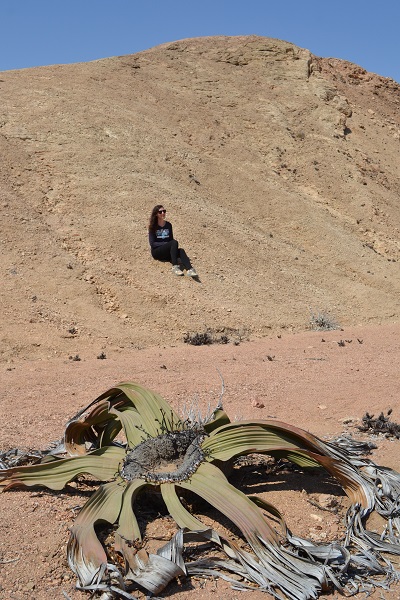 We saw the marks of a snake and he wanted to track it for us but hell no none of that for me…I did this tour because I don't like adrenaline-inducing activities!
You also visit a hill of special rocks that have lots of iron ore in them (if I remember correctly). When you hit the rocks they ring like musical instruments! That was fun.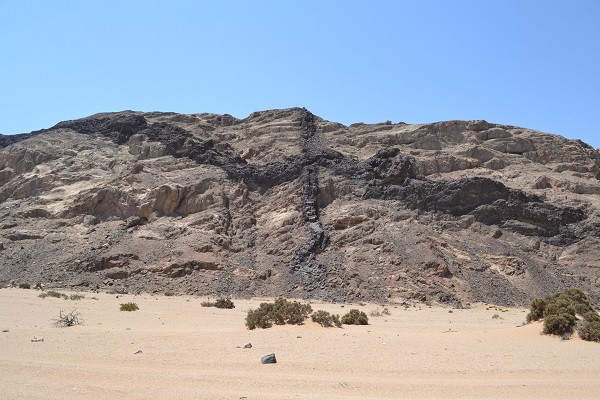 I hope you go visit the Welwitschia plants outside of Swakopmund!
It is a fun way to learn about the Namib desert and experience the local wildlife. The plants look like they are from a monster movie. It's amazing to see how they can survive for so long in such a harsh environment.
Also, don't forget a little extra money to tip the guide. I think it's customary to do that there!