There are so many things to do in Maputo!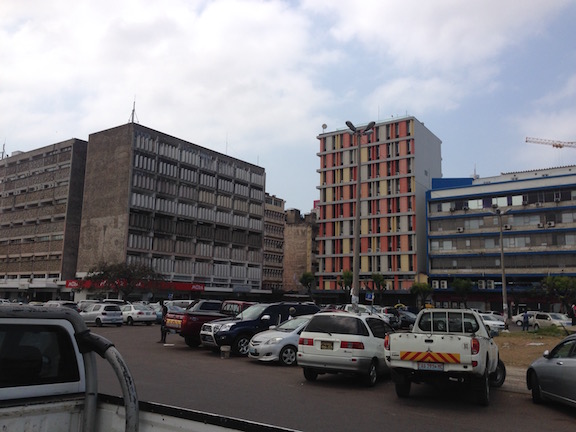 I definitely wasn't in little Swaziland anymore. It's a bummer that Maputo has a reputation for being boring. There are plenty of things to do in Maputo!
I couchsurfed there, and although my host was an expat, through him I was able to meet a lot of locals. One of his friends decided to be my awesome, genuine, 100% Mozambican, "man of Maputo," tour guide. He was also my age so that gave me a great glimpse of what life is like for young Mozambicans.
We had an action- packed few days in Maputo. Here are 7 of my Maputo Must-See's:
1. Party
It's no secret that Maputo has a great party scene.  In fact, it seemed like most of the Swazis on the bus from Swaziland to Maputo seemed to be going there to party for the weekend. All the Mozambicans I spoke to seemed to agree that partying was at the top of their lists of favorite things to do in Maputo.
The Mozambicans found ways to party everywhere. On the beach, in the streets, in the afternoon at a restaurant…nowhere was off limits. Live music and dancing are easy to find. Dive in an have fun!
2. The Train Station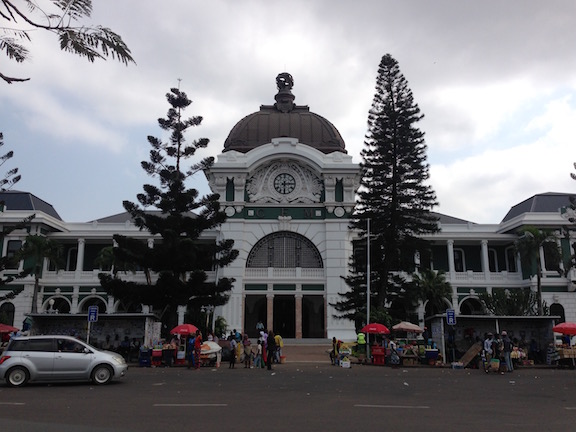 I confess that I love trains. I was brainwashed as a child because my father is an avid rail fan. But even if you think trains are "just ok" you will love the Maputo Train Station.
From it's beautiful green color to the unique architecture, the railway station no only stands out as a must do among things to do in Maputo, but it also stands out as one of the most interesting buildings in the entire country.
Be sure to check out my other Mozambique tips and posts here!
In addition to enjoying the building itself, you can explore the market surrounding the station as well as the trains coming and going from the inside. It was cool to peek inside the variety of train cars and people watch in the station.
There is also a small museum in the back of the station that may bore the average visitor, but I guarantee that any train enthusiast will be in heaven.
I had a crazy train adventure from Maputo to Zimbabwe. Check it out!
I'm biased because I love trains, but I think this may be my favorite on the list of things to do in Maputo.
3. The Fish Market (Mercado de Peixe)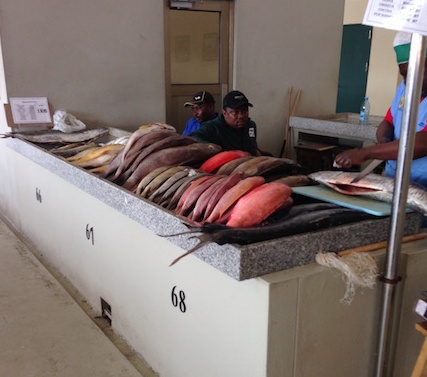 Maputo's Fish Market recently moved to a new, modern building. It is right along the beach and easy to reach by chapa if you ask around for the correct one.
You can stroll around and look at the fresh fish for sale. You may get squirted with water by the little shellfish!  Lots of vendors will be vying for your attention so get ready!
You can also go right outside and eat at one of the many restaurants there. All the servers will run up to you and try to get you to go to their place. Even my local friend felt overwhelmed! The restaurants all have basically the same menu and seating arrangement. It's hard to even distinguish what tables belong to what restaurants.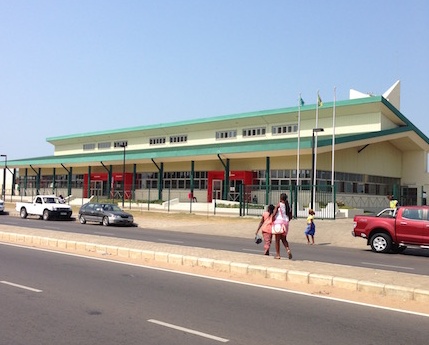 The prices were a little high, which is expected for such a tourist draw. The portions were big and the food was pretty good. We got a big plate of grilled prawns and a plate of rice.
It was nice to enjoy the ocean breeze, and the place fills up with a really diverse group of people -think a table of Chinese businessmen sitting next to a table of teenaged Mormon missionaries. Although it was good for people-watching, I probably wouldn't go back to those restaurants.
4. The Fortress (Fortaleza da Nossa Senhora de Conceicao)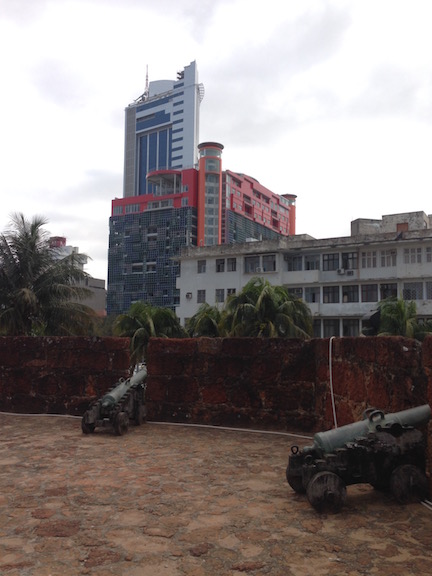 This big fortress in the center of Maputo was built by the Portuguese colonists and dates back to 1787. There are lots of cannons in it that were interesting to see. It's a quick visit, and maybe you will spend 40 minutes maximum there.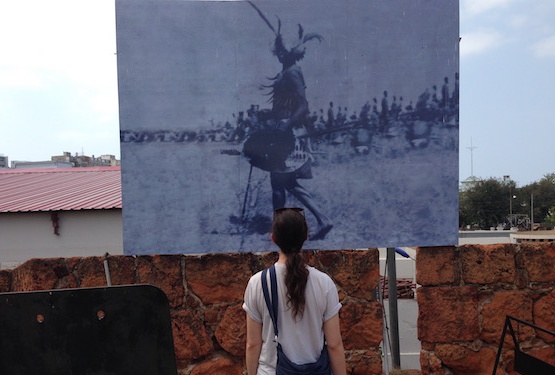 There's a small museum with some artifacts relating to the colonial history of the country, but I thought it also did a good job of depicting Mozambican culture independent of its history with the Portuguese. There seems to be rotating exhibitions that display work made by local artists.
5. The Natural History Museum (Museu de História Natural)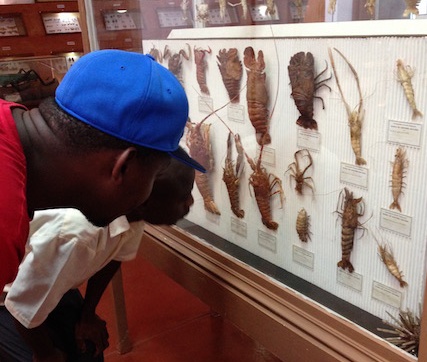 I had some strange realizations in this museum.
But let's back up for a second. The outside of the museum looks like it is straight out of Portugal. That was interesting…
But once you're inside…well…let's just say my first reaction was "yikes…"
It's an enormous collection of [questionably done] taxidermy.  Dozens of lions, several elephants, Pangolins-those poor pangolins! Lots of Pangolins. They even have an exhibit showing the development of elephant fetuses…using real elephant fetuses.
Most of the animals on display are relics of the Portuguese rule. Some are over 100 years old, but that still made me feel pretty…icky.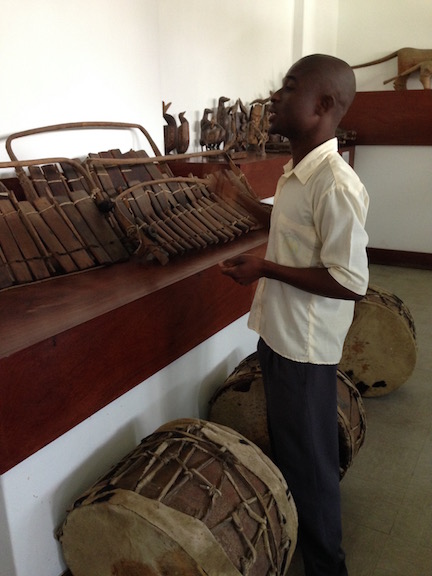 My Mozambican friend was genuinely excited to be there and see the taxidermy. He was proud of his city and its museums. I shut up. He didn't need a cynical millennial raining on his parade.
The horns on the stuffed rhinos in the museum are fake. The real horns were stolen. Sigh to stuffed rhinos, and double sigh to stealing horns off of stuffed rhinos.
Animals aside, the Natural History Museum of Maputo also had an interesting collection of tribal artifacts. I especially loved seeing the variety of musical instruments they had on display! That was the best part of the museum.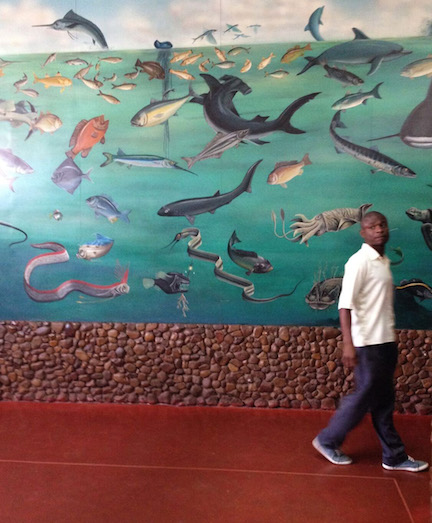 Lastly, they have a questionably preserved Coelacanth. I had to mention that because I'm pretty much obsessed with coelacanths.
I wouldn't put this museum on the top of my list of things to do in Maputo, but it's still on the list just because it was such a strange place to visit.
6. The Beach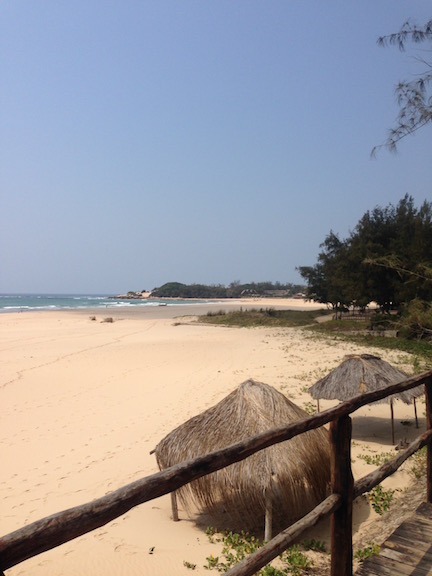 That's actually a photo of Tofo Beach. I didn't bring my camera to the beach in Maputo!
There's a ton of beachfront. You can go take a walk on it after the Fish Market, or you can make a day of it like I did. Going to the beach is definitely one of the best things to do in Maputo.
I went to the  Praia da Costa do Sol (Sunshine Coast)  on a different day and it was a good time with some friends. It was a holiday and there were tons of food stands, impromptu capoeira, and just tons of people everywhere. It was fun to hang out in a group and meet new people, but it wasn't the kind of beach where I would want to go to alone and fall asleep.
7. Núcleo De Arte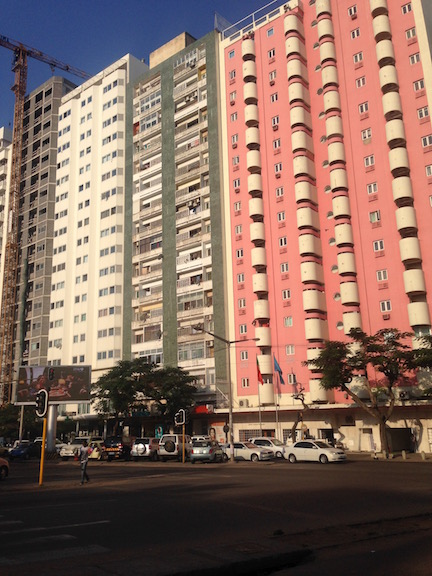 This is THE place to visit if you want to experience the local arts culture in Maputo. There's a gallery and plenty of studios/workshops where you can see local artists at work. I loved talking to the artists as they were working on their pieces or projects. There's also a bar/café and so the place comes alive at night!
The best thing in Maputo is the people.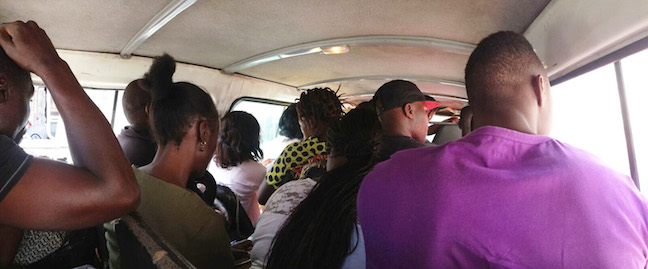 Sure, sure…I get it. Cheesy. But really!  Mozambicans are so warm and welcoming. They even have a saying, "Here in Mozambique, we like to help you out!" It's so true.
You'll get up close and personal with plenty of Mozambicans if you travel around in the local chapas!
Have you been to Maputo? What did you do there?
If you are looking for a place to stay in Maputo, the popular backpacker hangouts are Fatima's and the Base. Check out other accommodation options, especially if you're not a smelly backpacker in Mozambique, here!