I just had to ask the smiling border guard: "What's your favorite thing about Lesotho?"
"Ah! The beautiful nature! Take me to Semonkong with you!"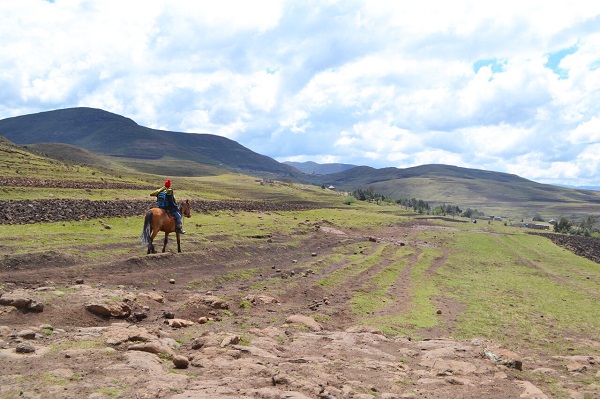 I had no idea what to expect when I decided to travel independently to Lesotho
All I knew was that this tiny, landlocked country was known as the Kingdom in the Sky.
That sounded exciting enough so I hopped on a shared taxi and zoomed towards the border. Backpacking in Lesotho would just be the next leg of my big solo adventure.
I never thought twice about whether or not it would be a good idea to travel to Lesotho alone.
But wow am I glad I decided to go to Lesotho alone!
The best border crossing ever
I got out of the bus and followed people as they walked across the border. When I got to the Lesotho entry point, the immigration officer saw my passport and smiled and started asking me a TON of questions.
Personal questions. Questions about my trip. Questions about my experience in South Africa. Questions about the USA. Questions about traveling to Lesotho alone.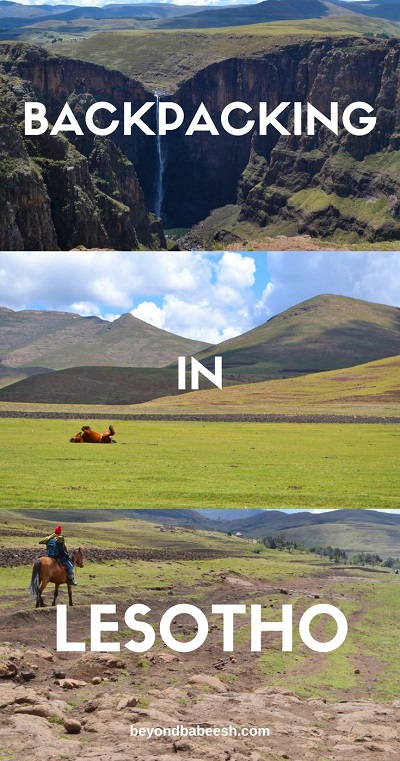 See Also: All my posts about Lesotho
Why in the world are you going backpacking in Lesotho!?
I realized she was doing this out of her own curiosity and not because I was a suspicious person, but I also felt a little weird because there was a line of people growing behind me.
Then, because backpacking in Lesotho is amazing…
She decided to ignore the line of people behind me, stood up, left her post and the booth in general. She walked up to me to hold my hand and warmly welcome me to Lesotho.
Then she proceeded, still holding my hand, to walk me though the border craziness and find me a taxi to the bus stand. She agreed on a fair price in Sesotho, the local language, for me.
Then she gave me her phone number and told me to call her if I had any problems, gave me a warm hug, and wandered back to her post, leaving me sort of awestruck and happy to be alive.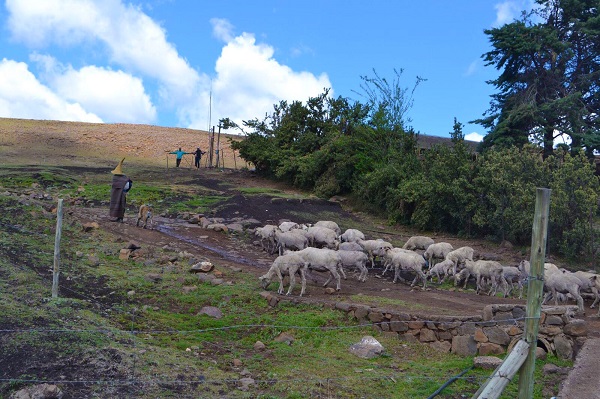 What it's like to go backpacking in Lesotho
The landscape of Lesotho felt more similar to Kyrgyzstan than to the other countries in Southern Africa I had visited.
The Kingdom in the Sky was all windswept, green mountains with locals donned in brightly colored blankets zipping by on horses.
The traditional hat for shepherds there is very unique- almost like Gandalf's hat in Lord of the Rings. In fact the countryside gave off quite a strong Lord of the Rings : Africa Edition vibe, if you ask me.
Well, Tolkien was born in Bloemfontein, which is just a few hours away.
Ok I am going to stop with the Lord of the Rings references.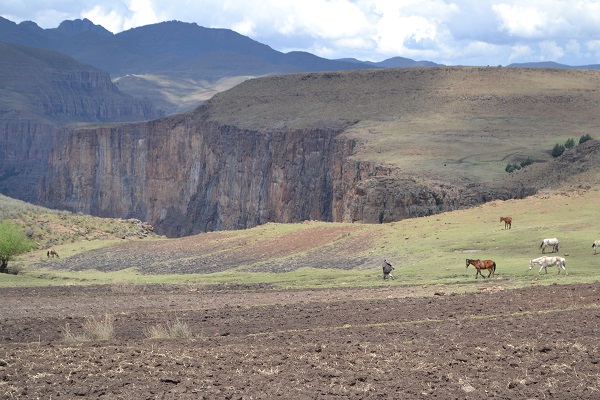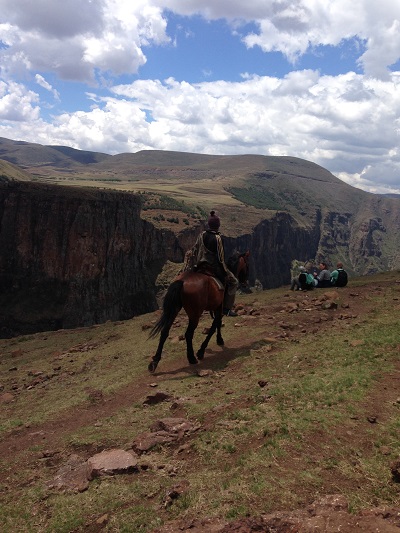 Regardless, my warm welcome to Lesotho was followed by more wonderful experiences. Stay tuned for my posts about how to travel around Lesotho independently and on a budget!