My long stay visa to France application experience: the good, the bad, and the ugly.
Scratch that. Nothing was good about this process. This should be my long stay visa to France: the ugly, the ugly, and the very, very bad.
I went through the visa application process in February of 2018 and thought I would put my experience out there since a lot of the other ones online are already a few years old.
But also, in the end the process was so ridiculous and my life ended up going in a different direction. I ended up canceling my visa application, but I learned so much in this process that I thought it would still be worthwhile to share my experience.
The new French visa website:
As of 2018, they are trying to unify the visa application process via this website.
I think this is causing a little bit of chaos since originally every consulate did things a little differently. Some are just continuing to do their own things regardless of what this website says.
I followed the instructions and did the visa process according to that website.
LOL don't think that will make this an easy process. After 3 years in France I realize it takes three tries to get anything done in France. This also refers to things having to do with France outside the country.
This process was a total nightmare for me.
I am an American citizen and I applied for my long stay visa to France in person at the consulate of France in Chicago. More on this below…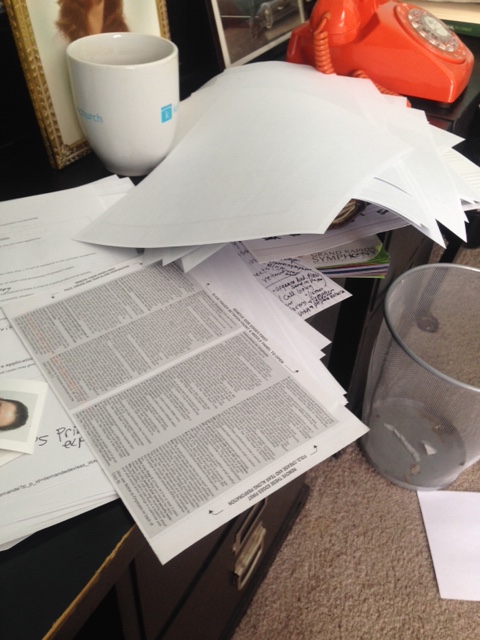 Calling the Consulate of France in Chicago
In typical French fashion you won't have any luck trying to call them for more information about the long stay visa to France.
But hey, at least they HAVE a phone number at these consulates!
The prefecture in Lyon, where I lived in France, didn't even have a phone number!
I did get through to the French consulate of Chicago on the phone. This is how:
I was speaking in French (I'm not saying my French is good but it helped).
 I had to cut the woman off and basically shout that the information I needed wasn't on their website. What she will do is just say the info is on the website and pretty much hang up on you so be prepared.
I needed to ask about the "Passeport Talents" and she was curious to know what my talent was and then turned nice. Lol.
She literally referred me to a French consulate's website from MOROCCO to get the information I needed…
But here's a tip I want to share: if you have any detailed questions about the long stay visa to France, check out the websites of French consulates in different countries.
Sometimes they reveal a little more information. Even though I was applying in the USA, I definitely visited the websites of consulates in Canada and Australia to get info!
I've had a variety of long stay visas during my time in France
I've had years of student visas (ahhhh those were the days!! So straightforward!), a year of APS, or "autorisation provisoire de séjour ," and then, since I was going back and forth from the USA a ton for work purposes, I sort of went a while just on the "90 day visa free" tourist scheme.
I wasn't working in France so I just kept putting off applying for a new visa. Things were just crazy.
Then I had an idiot moment when I realized that I had only 6 days left in the Schengen Zone before my 90 days were up!
Good thing I realized this while in the USA…overstaying can get you potentially banned from the Schengen Zone for  years and can incur a big fine. I didn't want to risk it!
No more procrastination for me! Time to apply for the long stay visa to France.
I changed my flight and dealt with the guilt that came from these surprise expenses. Little did I know at this time that I would have to change my flight AGAIN. I was so hopeful back then!
Originally, I was going to apply for a Passeport Talents visa. Since I had to  do things so last minute I didn't have the time to gather all the materials for that huge application. It was just too risky.
So I just decided to apply for a long stay visa to France (Visa de Long Séjour) that would last 12 months. Hopefully I would be able to figure out the next step in those 12 months!
The Long Stay Visa to France (Visa de Long Séjour)
PLEASE KNOW that France is known for it's ridiculous bureaucracy and red tape, and so my experience my be very different than your own. I just wanted to share to maybe be of help to others in my situation!
First thing's first: Applying for the long stay visa to France in person.
I am an American citizen, and I am from Michigan. This means I had to turn in my long stay visa to France application IN PERSON at the French Consulate of Chicago.
This is totally useless, especially since they ended up sitting on my application for two and a half weeks before noticing I had a paper missing. Thus I had to change my flight a second time.
This visa process certainly racked up a big bill. Leave yourself plenty of time.
So why did I have to drive there during a snowstorm and turn thing in  in person if they weren't going to even notice things like that? Because you as the person applying have no power in this situation, and you for some reason will be made to feel like a criminal during the entire process. (Sorry, I am turning this post in to a rant!!).
Depending on where you live in the USA, you MUST apply for your long stay visa to France in person at your local consulate.
For example: As someone from Michigan I would have been refused if I tried to apply for my long stay visa to France in Washington D.C..
Did they confirm my state residence at the consulate? No, but I wouldn't risk it. Your address is on the visa application…
Starting in the summer of 2018, they will begin to outsource their visa processing and you may not have to go in person anymore!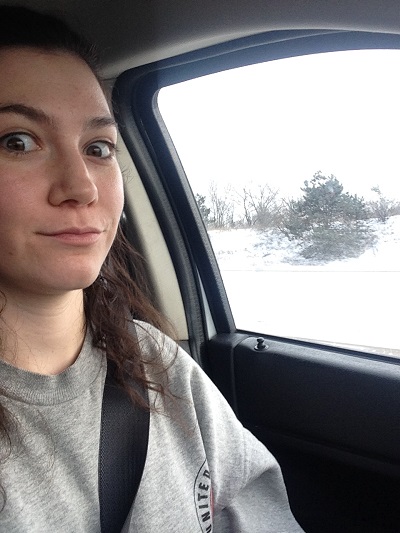 Every consulate does things a little differently:
Your experience at one of the consulates may be different than my own in Chicago.
For example, I asked a friend who filed for her long stay visa to France in D.C. and she mentioned she needed to have photocopies of all her papers. So I went and photocopied every paper in my application.
When I got to Chicago the woman there was like "Why in the world did you make photocopies? I don't need them!"
Le sigh.
I would still photocopy everything and bring it.
If you are an American living abroad outside of France:
I did manage to apply for my student visa to France in Oslo, Norway. But I could only do this because I had residency in Norway at the time.
So if you are living abroad and have all the paperwork to prove your residence abroad you will probably be able to apply at the consulate abroad. I literally walked into the Oslo consulate and got all my stuff done in a day. Ahhhhh those were the days! It's really quiet over there…and they were nice and even called me to confirm something.
BUT, again, confirm at your local consulate and don't blame me for anything!
If you're not from the USA:
If you are not an American citizen, the process of applying for a long stay visa to France may be different for you. So please take everything  I say with a grain of salt or just use this post as a broad guideline. I will not be able to help you with your specific questions!
In fact, even if you are an American citizen I would take everything I say with a grain of salt.
After years of dealing with French bureaucracy, it seems like they take things on a case by case basis.
I could have an identical twin applying for the exact same tourist visa to France in Chicago and I wouldn't surprised at all if they asked for different things in her application.
Just assume that it will be like getting paperwork done in the Middle Ages and you'll be mentally prepared to apply for a long stay visa to France.
Preparing my application for my long stay visa to France
So I did everything according to that website I mentioned in the first section.
Honestly, preparing the application wasn't THAT bad. The stressful part was making sure they couldn't throw me any curve balls. Which they did and the whole process turned into a nightmare.
I was applying for a long stay visa to France for tourist reasons. It was a visitor's visa.
Here is what I needed to bring with me according to the website:
Application form, dated and signed.

You fill this out on their website.

ID photograph

Only one, white background, not smiling, ears visible…just like a typical passport photo except NO SMILING.

If you aren't a US citizen you need proof of legal status, proof of residence in the consular jurisdiction.

This didn't apply to me.

Travel document valid for at least three months after the planned date of return and a photocopy of passport pages.

OK so my passport is double stuffed and has almost 80 pages in it…I had to make 30 pages of photocopies of the used pages and THEY DIDN'T KEEP IT. UGH.
They only kept the photocopy of the first page.

A note, dated and signed by the applicant, stating that he/she does not intend to engage in a paid professional activity in France.

I gave a handwritten note. I also had it notarized just for added effort…
I wrote my note in English and in French but only English would be ok for Chicago.

Extract from the criminal record or equivalent. Proof of your socioeconomic situation.

I got a criminal background check through the state of Michigan online. It cost $10 dollars and was available to print immediately. Maybe your state has that too. They did accept this in person but weeks later told me they couldn't accept it and needed an FBI background check. This isn't stated anywhere in their application and when I brought that up they said they would just not give me a visa and so I freaked out and did it.
About the FBI background check: leave lots of time for it. You can apply online here and you need to go get fingerprinted and mail your fingerprints in. Their website does NOT work with the Google Chrome browser. My fingerprinting cost $30, the FBI thing cost $18, and the mail cost $6. If all goes well the process should be done in a week or a little longer. Just make sure you get good fingerprints. My first set was rejected (haha of course it was! lucky me!) and so I had to pay the $24 dollars for shipping and the application with the FBI again since they are also a bunch of jerks over there.
Ok proof of socioeconomic situation is a bit odd. I gave bank statements and some recent pay stubs. As a general rule of thumb I always try to give three examples of bank statements. Make sure they are recent.

OFII form with just the upper part filled.

This form is easy to find and fill out. Then the woman processing my application told me I didn't need it. But I'm pretty sure you do? Well, bring it just in case.

Proof of residence in France (rental agreement or property deed).

Ah this is one of the great paradoxes of living abroad in France: renting an apartment as a foreigner with no job contract. Good luck with this nightmare.
I was already on a lease in France when I applied so I used that. It was from 2015, though, but ongoing. The lady at the consulate didn't like that.
The other people getting their applications processed at the same time also had problems with this part.
I added an electricity bill from the past two months in France.
I also got my boyfriend (whose name is also on the lease) to send me a copy of his passport, a copy of a utility bill with his name on it, and a handwritten letter stating that we do in fact live together. Did I need this? No idea but the woman accepted it.
If you are at a loss, get someone who is living in France to write a letter on your behalf saying you will stay with them. Include some utility bills and a copy of his or her passport. I can't guarantee this will work. I did that when I first moved to France and it worked. My music teacher wrote the letter (bless his heart!!). I promised him I wouldn't turn up on his doorstep! Finding an actual place to live was a whole different adventure.

Proof of funds to meet needs in France

They don't specify how much but in general maybe stick to something near the minimum monthly salary for France. I think That's around 1,500 Euros but that changes every year so double check.
Proof includes tax returns, bank statements, or an Affidavit of support by family or a scholarship.
I ended up preparing an affidavit of support that said my parents would support me. I got it notarized and included a copy of my dad's passport info page. More info on that below.

Health insurance for the first three months.

It is best if you get a $0 deductible.
I got a $50,000 policy maximum that cost around $90. It can be cancelled if you do not get your visa.
I got mine from Insurbuy (this is not an affiliate link!) and they provided a letter for my visa. I also could cancel it when my process got delayed and apply for a new coverage plan. I got most of it refunded.
ALSO- a lot of travel blogs always advertise World Nomads for travel insurance. Their policies were at least three times as expensive than what I found, but I think bloggers get a big cut for referring customers thus it is advertised everywhere. They seem to offer only $100,000 policy maximums also when you would only need half that much for the visa. Obviously you decide what insurance is best for you.

The fee for the long stay visa to France

For the long stay visa to France this was 99 Euros. It came out to being $122 dollars and I paid in cash. They gave me change.
If your visa application is unsuccessful you will not get this fee back.

A self addressed, prepaid USPS envelope

If you can't hang around Chicago, they offer to mail your passport back to you.

NOT LISTED BUT THEY ASKED FOR IT: A letter explaining what you are going to do in France. Can be in English for Chicago.

Thankfully she gave me a piece of paper and let me write it there. If I were in France I would have been sent home and I would have had to do the process all over again!
This is where I think my application went wrong. I was a bit flustered and wrote that I wanted to visit my friends and spend time in France and I don't think it was specific enough. I told them I would have to go to the United States for my brother's wedding and they said that I can't leave France while on the visa (which is a pile of BS because you can travel freely in the Schengen Zone and they would never know…).

A printout confirming your appointment at the consulate to show at the door.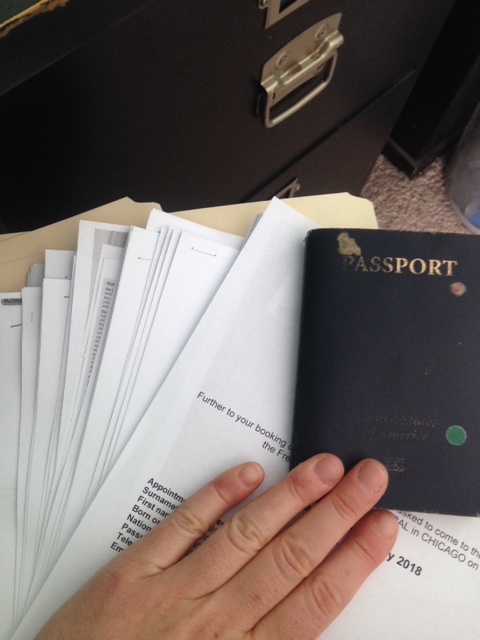 Choosing your appointment for your long stay visa to France.
Once you finish the online stuff, you need to book an appointment to turn in your visa application. You CANNOT just show up without an appointment if you are applying for a long stay visa to France.
It seems like appointment slots open 6 weeks in advance for the French consulate in Chicago. If you are in a rush like I was, keep checking back because people cancel all the time.
Also note that this appointment system will be clogged with student applications during the summer and in the fall. You can apply maximum three months before your departure.
Since I was applying in February I missed a lot of the study abroad rush.
I managed to get a last minute appointment and basically jumped in the car and drove to Chicago. And of course it was during a huge snowstorm!
Your appointment could possibly be the biggest delay in this process.
How long does it take to get a long stay visa to France
If you are an American, you should hear back within 14 days. They told me that in person at the French consulate. If you are not an American citizen or are applying for a different kind of visa this could take longer.
This, to me, is a pile of BS. If you hear radio silence, send them an email just saying you're checking up on your application.
I spent weeks doing nothing thinking everything was ok while in fact I was missing the FBI check.
I should have emailed them earlier but I got nervous.
They responded to emails at the beginning, but after I got my FBI check they did not respond to the email when I sent it to them. And NO this is not because my FBI check said I was a criminal mastermind. I have a completely clean record, thank you.
And over a period of almost three months they did not respond to about 5 or 6 other emails I sent to check in. When I called the consulate they told me they could only communicate via email.
To say I was losing my mind is an understatement. This extremely drawn out, ambiguous process had pretty much completely uprooted my day to day life.
I am lucky and was able to stay with my family during this process. A negative decision would have been horrible, but it wouldn't have been a death sentence (aka I am not a refugee). I acknowledge my privilege throughout this process, but I also can't deny how much anxiety this gave me!
Why my first try for the long stay visa to France got held up:
The first problem was that I didn't have an FBI check. I was really mad about that since they literally say nothing about it on any website. My first fingerprints were rejected also, which makes this process just more and more frustrating since I had to pay for all of that again and wait again.
I got flustered since my plans to go to France were interrupted due to this one sheet of paper. It cost me hundreds of dollars in flight changes and also I still had to pay rent over in France…
This could have all been avoided if they had just said something when I drove across the Midwest to Chicago to give them my papers. Good job guys.
Ok sorry, an American ranting about French bureaucracy is neither new nor interesting. I should have known better since I lived through 3 years of this sort of chaos over there.
If you let this get to you, you could leave this process hating France and never wanting to go there, ever, which will make the process even more frustrating since you are doing it because you must like France a little.
Believe me, there are lots of very nice French people out there. It is worth the trouble!
But I had to make another trip to Chicago for other reasons while I was waiting and I wanted to barf from anxiety over my long stay visa to France the entire time.
Why you should apply for your long stay visa to France in the United States:
So you may ask "Why can't I just do this once I am in France?"
or
You may already be in France and you have fallen in love and need to stay longer than 90 days. Why buy a flight home when you could just file the paperwork there? A French visa can't be that hard to get.
HAHA!
I have been there and done that. This is the French government website with information on this (specifically for a long stay tourist visa).
Here are some differences between applying for a French visa in the USA vs applying for a French visa in France:
1. The fee
The fee costs 99 Euros in the USA. If you file for the same visa in France it costs 269 Euros. And you won't get that back if your visa is denied!
Granted, I ended up spending more than that to apply for my visa in the USA….I guess it depends on where you want to be stuck. You won't be able to leave the country while waiting, so you can decide if you want to be stuck in the USA or in France.
I think it is more expensive because it includes health insurance (DON'T QUOTE ME ON THAT I AM NOT SURE) unlike the private insurance you have to buy in the USA. But at least the with the private insurance you can get your money back if your visa is denied.
LOL this is the first time I have ever defended private insurance…
2. More fees…
In the USA you can submit bank statements, letters of motivation, affidavits, etc. in ENGLISH. In France you would need to have most of these things translated.
And no, you can't just ask Pierre from next door to help you out in exchange for a nice tartiflette dinner (though tartiflettes do make good bargaining chips in  France).
In France you need to go through an officially recognized translator in your region who can mark it with his or her seal.
Also, for added fun, some translations can "expire" meaning that if you got your birth certificate translated 10 years ago you will have to get a new translation. Be sure you're up to date on this if you are filing for a visa in France.
It cost me 35 Euros for two copies of a translated birth certificate. Think of that applied to all the other paperwork!
3. The risk…
Some prefectures in France are nice enough to send you a letter saying you have been denied. Others are not.
The wait for a response is also a LOT longer in France- think one to two months. 14 days sounds like a gift from heaven, even though I ended up having to wait more than two months in the USA…
The site says that if you don't hear back after 4 months, that means you have been denied and you MUST LEAVE FRANCE IMMEDIATELY.
Talk about a ton of financial and lifestyle risks! Adding up all these costs, and the possibility that you would have to get up and leave immediately (possibly having to book a last minute flight), it unfortunately just seems more financially wise to just buy a flight back to the USA and file the paperwork for your long stay visa to France there.
Also, pro tip, but a round trip flight from Europe to the USA and back to Europe always seems to be half the price than a round trip ticket to Europe from the USA!
Note that if you are renewing a student visa the rules are different and it is actually quite straightforward to get it renewed in France. Well, "straightforward" may be a bit of an exaggeration…
Oh whew what a tangent!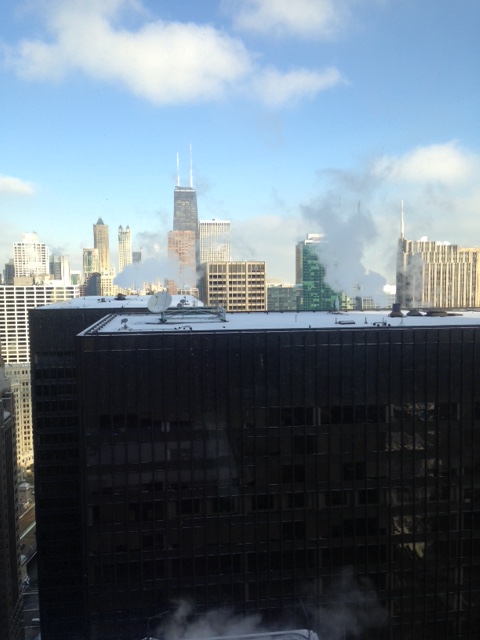 I wanted to write a blurb about the affidavit of financial support:
So my work is all independent contractor work so sometimes I have money in the bank and sometimes my bank account is pretty pathetic depending on the season.
I figured an affidavit of support from my father would just increase the likelihood of a successful application.
It also let me briefly live in a magical fantasy world where my parents just dumped money in my bank account every month…if only it were true!
I mean, I am grateful and privileged to know that my parents could bail me out in the case of something catastrophic happening. But believe me, they won't be paying for my croissants and wine any time soon!
So my dad and I typed out a letter. There is no template available from the consulate.
We just were sure to state his relation to me, that he would cover "all costs and living expenses including flights to and from France" and added a specific dollar amount that he would give me each month that corresponded with the national minimum monthly salary.
Also, we added this special thing at the bottom to get it notarized. It goes like this and you are supposed to let the notary fill it out:
State of _____
County of ______
The foregoing instrument was acknowledged before me this _________(date) by _______ (name of person acknowledged).
____________
Notary Public
Printed Name:_______
My Commission Expires:
___________
Note that they didn't ask for the affidavit or letter of intent to be notarized, but I did it anyway. Most bank branches will notarize things. It was free for me because I had an account with the bank. I like to rub that in my French friends' faces because it costs a fortune to notarize things in France.
Arriving at the French consulate to apply or the long stay visa to France:
So if you are driving, a lot of parking structures in Chicago will give you an early bird rate if you get there before 10 am. Early bird means like $16 an hour. Otherwise parking downtown will go up to $25 an hour.
Or you can just not be an idiot like me and leave your car outside of the city center and take public transportation in.
You go into the building and show the people at the front desk your passport and tell them you have an appointment. They give you a sticker thing and you go up. This will may change  when they outsource their visa process.
My appointment was at 9 am and I was running super late due to the snow storm. It was suuuuper stressful and I arrived two minutes after 9. Nobody was around and the consulate wasn't open yet.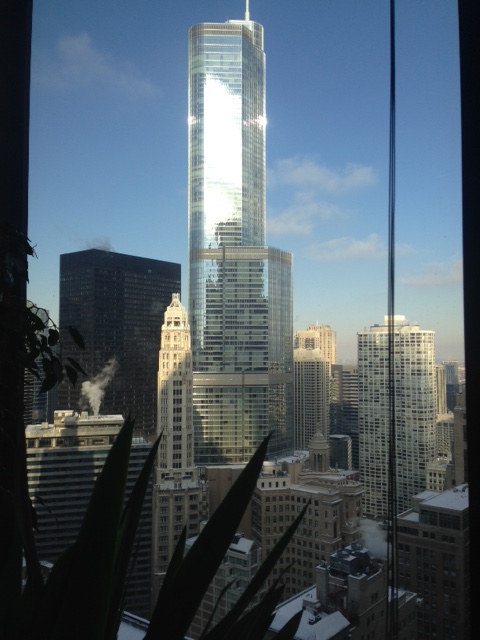 My appointment for my long stay visa to France
Enjoy the Alexander Calder piece in the waiting room!
The woman called my name and I explained to her my situation and that I was applying for a long stay visa to France.
She spoke to me in English and I froze thinking I should speak in French. Then I spoke in English and felt dumb, but I guess it's better to  be absolutely sure I was saying exactly what I wanted to say!
She took one of every form. She didn't need duplicates. They won't keep original bank statements or tax related info so make sure you have a copy of that handy to give to them.
She gave me a piece of paper and told me to write what I will do in France. This was separate from my handwritten letter saying I would not work in France.
There was no extended interview about me or my specific plans. She just needed to know a general idea of what I would be doing there.
She took my papers for the long stay visa to France and gave me a receipt and that was it. It probably took 15 minutes total.
She told me they would contact me if they needed anything else. This is a lie.
All that driving for something silly like that…I guess you need to show your dedication!
Another tip if you are not going to the consulate of France in Chicago
So if you are applying at another consulate and are wondering about certain details, I recommend checking out the Google or Yelp reviews.
They oddly enough have reviews online and sometimes it can be very revealing about the long stay visa application experience.
I learned that I needed a USPS envelope and not Fedex or whatever through a Yelp review!
This is especially helpful since you probably won't have much luck if you call the consulate.
The waiting game and big life changes:
The French consulate kept my passport for months and didn't respond to anything. It would have been easier to just say no and let me move on with my life!
I hated this experience, especially because you are so powerless as an applicant.
You can't give feedback, you can't get angry, you have to just smile and take it as the people who hold your future in their hands are incredibly rude and dismissive of you.
If anything, this process gave me a lot of empathy for people who are from less stable countries who may need a visa to escape conflict or poverty.
Was it because I did not have an FBI form right away? Was it because my passport has lots of stamps in it and it made me look suspicious? Was it because I did not have a lot of money in my bank account? Was it because they are just disorganized and hadn't gotten around to my application yet?
In the end, I don't know the real answer. I think it may have been because I didn't have a convincing excuse to spend a year in France? Or they knew I would have to leave the country for personal reasons…but it says nowhere online that the visa is for uninterrupted time in France.
I think what makes me really angry is the lack of communication and the rudeness. I am not mad at them for not giving me a visa, I am mad at them for making this whole process into a nightmare.
I ended up having a life changing event that will require me to move back to the USA.
So I called them, and after waiting on hold for 30 minutes I got through and said give me my damn passport back! I don't need your silly long stay visa to France anymore!
I will be on a flight to France this weekend to enjoy a fresh, visa free 90 days over there before I start my new job in the USA.
I didn't add a big SCREW YOU because who knows when I may have to apply for a long stay visa to France again in the near future…
But if you work at the consulate and are reading this…SCREW YOU!