Before you book your Pamir Highway transport with Osh Guesthouse…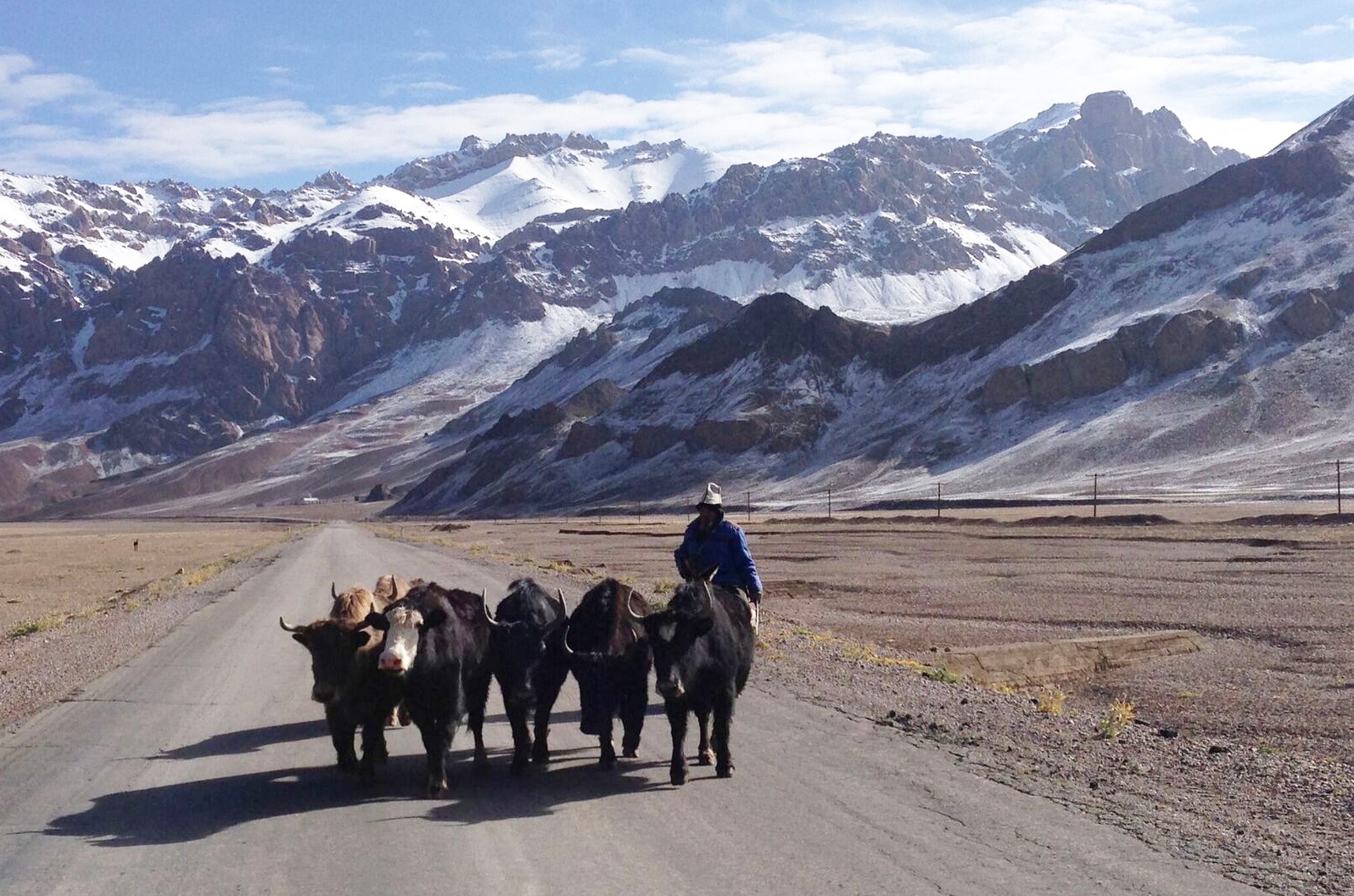 I know I have been throwing cheesy warnings around here, but I just wanted to give potential travelers a heads up about some shady, dishonest behavior happening at the Osh Guesthouse regarding booking transportation between Osh and Murghab. If you read my other post about solo female travel in Central Asia, you may remember that nice little girls like me tend to get scammed. I just took a look at their Trip Advisor and realized that my bad experience has happened to several people, and so I thought I would write about it in detail here and provide you with resources on booking transportation between Osh and Murghab without having to go through those, well, jerks.
The Lonely Planet Problem
This post is not about the hostel itself. It's a budget hostel and you get what you pay for. It wasn't terrible and it wasn't amazing. The problem is that Lonely Planet apparently says they are experts at booking transport and so a lot of travelers end up there. But then again, since a lot of travelers end up there it is a good place to meet people! You can all bond over being scammed ha ha ha.
How it Happened:
I wanted to take public transportation from Osh to Murghab, and since I was traveling on a strict budget I couldn't pay to book an entire car by myself. They are advertised as THE place to go for transport, but turns out their prices are crazy high. Here are some ways they mislead me/ pissed me off regarding booking transportation between Osh and Murghab:
1. There are no other cars so you have to book with us.
Some seasons are busier than others, but there are indeed marshrutkas (minibusses) and jeeps going in that direction. One good idea is to go to the marshrutka stand in the afternoon and get peoples' phone numbers and see if they are planning to leave the next morning. For all the information about where to go and which ones to take, check out Caravanistan or Wikitravel. Lonely Planet forums also often have updated trip reports, and I have read some that said it was relatively straightforward to find a ride independently.
2. Another Traveler is coming who you can share the car with, we will put you in touch …but you have to hold on.
This happened to a bunch of people, including myself. They isolate you and prevent you from making plans together. Or they completely MAKE UP fake "other travelers coming from Bishkek tonight" so you pay to spend another night in the hostel. They refuse to give you the other travelers' contact information, and in the end their goal is for you to just throw in the towel and book an expensive jeep by yourself for hundreds of dollars since this imaginary person never showed up.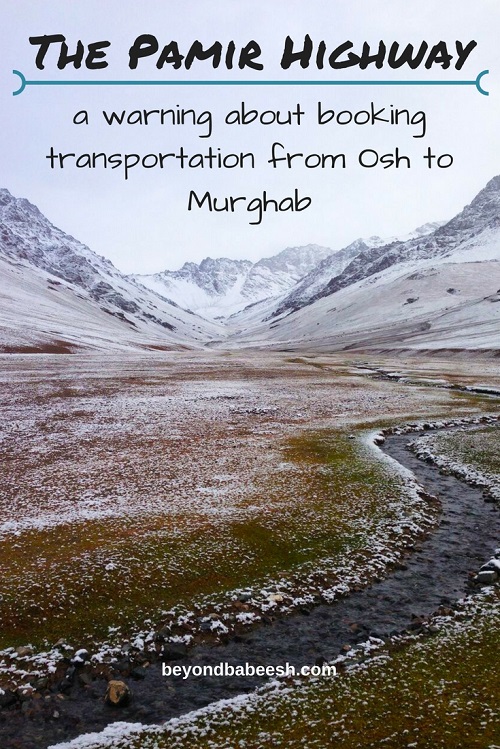 3. On top of your expensive trip, you have to pay for all of your food and accommodation, which adds up.
You are essentially just paying for a driver. They were clear that it was necessary to pay for food and accommodation, but it's just another reason why their prices are outrageous.
The final straw:
So a fellow traveler and I decided to give up on the Osh Guesthouse and hitchhike to Murghab. It's not a good option for everybody, but I had a blast. We got stranded, though, and guess who showed up and gave us a ride? A nice jeep with two dudes from California in it that was organized by Osh Guesthouse!
Was this just a coincidence? Had they thrown the trip together in the last minute? NO! Apparently they organized their trip like two months in advance. They had actively searched for other travelers to split the costs of booking transportation from Osh to Murghab with them! Osh Guesthouse told them that nobody else was traveling there during that week.
That pissed me off enough to write up this warning about their dishonesty. I recommend taking your business elsewhere when booking transportation between Osh and Murghab.