A Breakaway Getaway!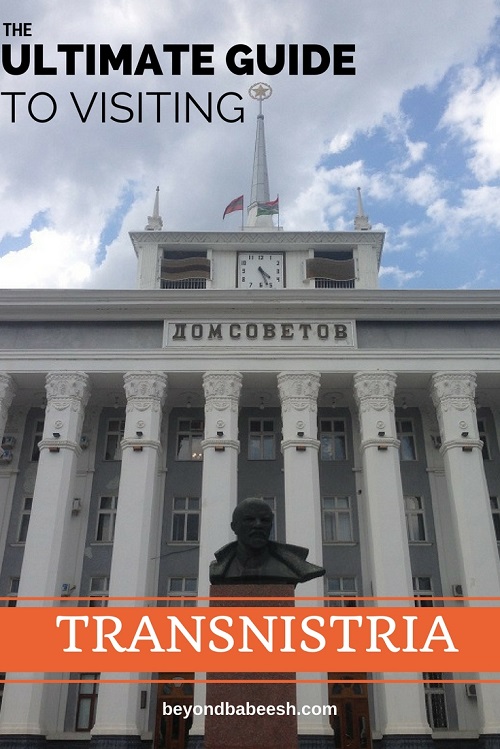 One morning I woke up and realized that I absolutely had to travel to Transnistria. If you are reading this, you probably just woke up with the same feeling. Or you are just curious to know what it is like to go to this breakaway, de facto state that still has the hammer and sickle on its flag.
Fun fact: most Transnistrians also hold another citizenship like Russian, Moldovan, or Ukranian. Why? Because, according to the UN, their country doesn't exist. Another fun fact is that my computer refuses to acknowledge that Transnistria is actually a word. I stayed with a crazy old Transnistrian guy in his isolated country house who happened to be a mega hoarder and he also had Russian citizenship. He also spent the evening translating a Jackie Chan movie into English for me, real time. But I will write about that experience in a different post. This is just for your basic facts and info about travel to Transnistria.
Is it safe travel to Transnistria?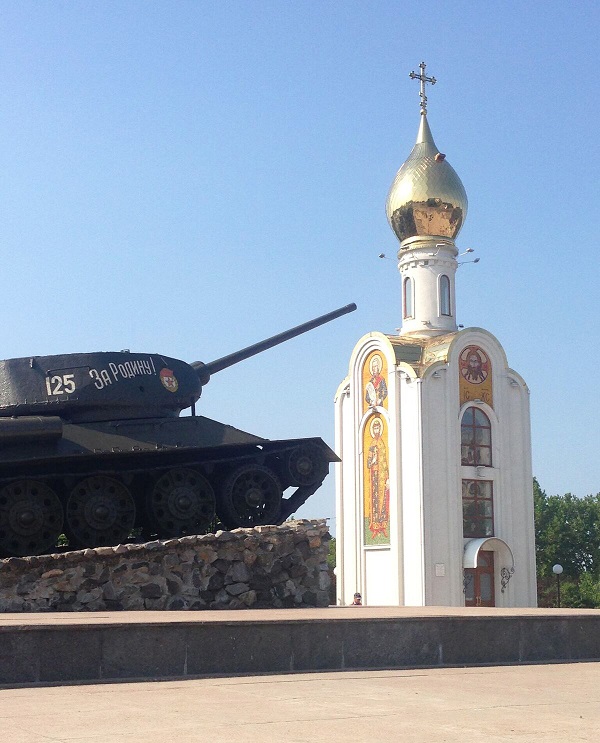 So, I went, and I had NO PROBLEM AT ALL.  But there are some things that every traveler should be aware of before going to Transnistria. I wrote extensively about all of these things in this post that you should check out here. I also address what it is like to travel there alone as a girl, since, well, I am a girl and I went there alone.
Going to Transnistria from Chisinau, Moldova on Public Transport
You can travel to Transnistria on the marshrutka (minibus) found behind the Central Market of Chisinau. The bus stand is easy to find and the marshrutkas depart when they are full. Luckily, they fill up quickly so you won't wait for a long time during the day.
You need to buy your ticket at the window before finding the minibus. Things are all in Cyrillic so you want to take the bus to Тирасполь, or Tiraspol. It costs the equivalent of $2 or $3 in Moldovan Leu depending on the exchange rate.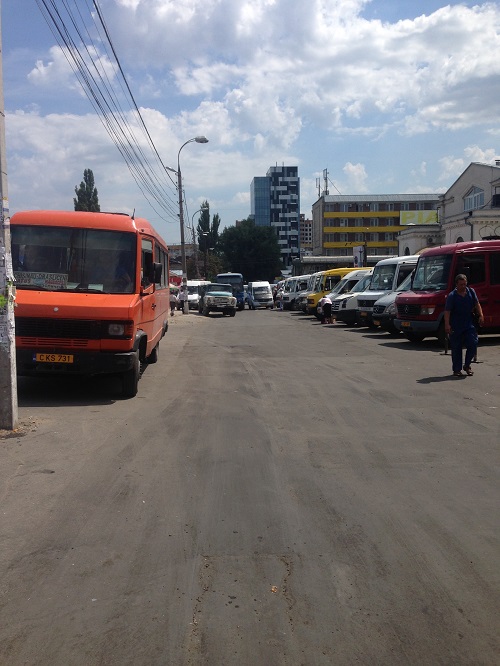 Depending on traffic and the border, the ride from Chisinau to Tiraspol takes under two hours.
The minibus takes you to the train station in Tiraspol. The train station is maybe a 15 to 20 minute walk from the town center. I just hopped off the marshrutka early to save that time.
To go back to Chisinau from Tiraspol you just need to take a marshrutka from the train station. It will be more expensive than the bus from Chisinau to Tiraspol. I have no idea why.
If you get stranded you can take a taxi as well. It is expensive but at around $30 it won't break the bank. I would rather spend $30 than overstay my visa in Transnistria!
Travel to Transnistria from Ukraine
I did not go to or from Ukraine when I traveled to Transnistria, but it is definitely possible to travel between the two on public transportation. Marshrutkas to and from Odessa depart from the Train Station, but they are less frequent than the marshrutkas from Chisinau. One option that wikitravel suggests is to take a marshrutka to any smaller town in Ukraine and then to connect to the big cities from there.
Also, I address this in my safety in Transnistria post, but be sure to check up on the situation at the border between Transnistria and Ukraine before you go. As of 2017 there have been some issues there, but it is still safe and open for pedestrians to cross.
Also, there's a train for those of you who have time on your hands.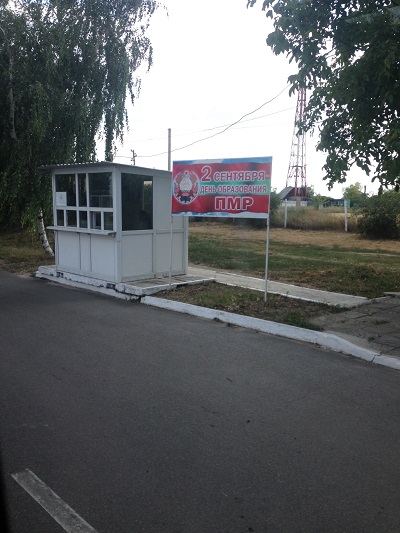 What to expect at the border when you travel to Transnistria
My experience at the border was really straightforward. I was not scammed, nor did I have to pay any bribes. They just made me get off the bus and fill out the visa forms. After that they gave me a piece of paper that was my 24 hour visa. DO NOT LOSE THIS PIECE OF PAPER. You will need it to give to the border guards when you depart.
If you want to stay for more than 24 hours you can arrange that at a hotel or at the immigration office.
Changing Money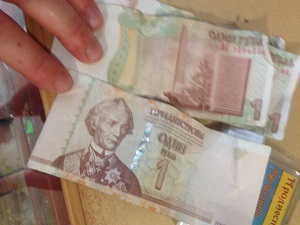 When you travel to Transnistria, your Moldovan Leu become useless. Transnistria has its own currency: the Transnistrian Ruble. There is a currency exchange booth at the train station. I changed my money at the grocery store. You have a lot of options.
There are ATMs but they will spit out Russian Rubles! You then have to change them.
I was never scammed.
What to see and do in Transnistria
Oh boy oh boy! Travel to Transnistria is like traveling back in time! You feel like you are peeking into the former Soviet times, down to the forlorn look on the peoples' faces there. (Sorry, but everything I read or watch about communist times in Europe involves the extremes of the spectrum: sad, downtrodden people contrasted with heroic folks on propaganda posters.)
But I won't put the Transnistrian people down! On the streets they kept their distance. They never stared at me (an obvious tourist). They never gave me trouble. My Transnistrian couchsurfing host was very nice and welcoming. The waitresses at the restaurant all giggled as they tried to explain the menu to me.
I will start with the obvious, but then I will list some of the more unique things you can do when you travel to Transnistria.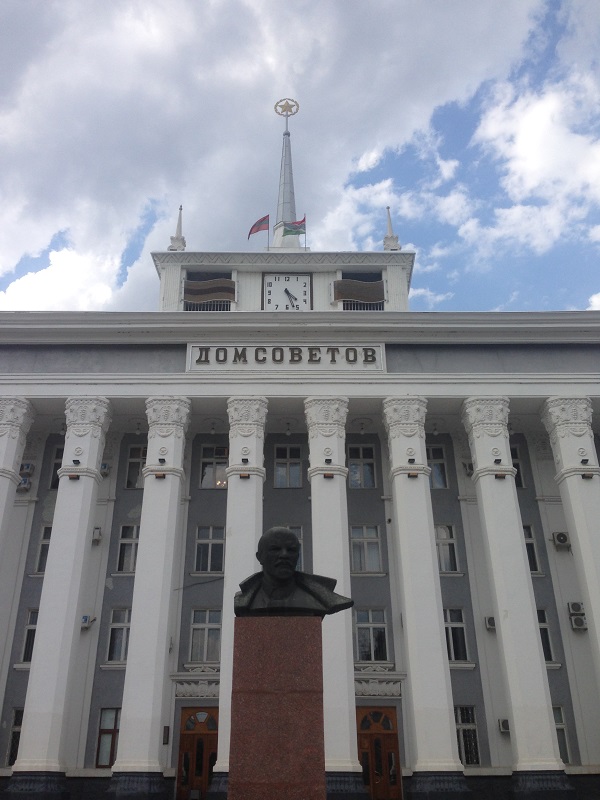 1. Enjoy the architecture, statues, mosaics, and general communist splendor
Brutalism, Stalinism, you name it! It's there. You can't avoid it when you travel to Transnistria. Go see the Lenin Statues. Marvel at the unique buildings and colors. Chill at the Palace of the Soviets. See the tank aimed towards the orthodox church. Some people may say that the streets of Tiraspol are an ugly mess, but for some reason I'm obsessed with Soviet Era buildings.
2. Go to the supermarket and buy a bottle of brandy!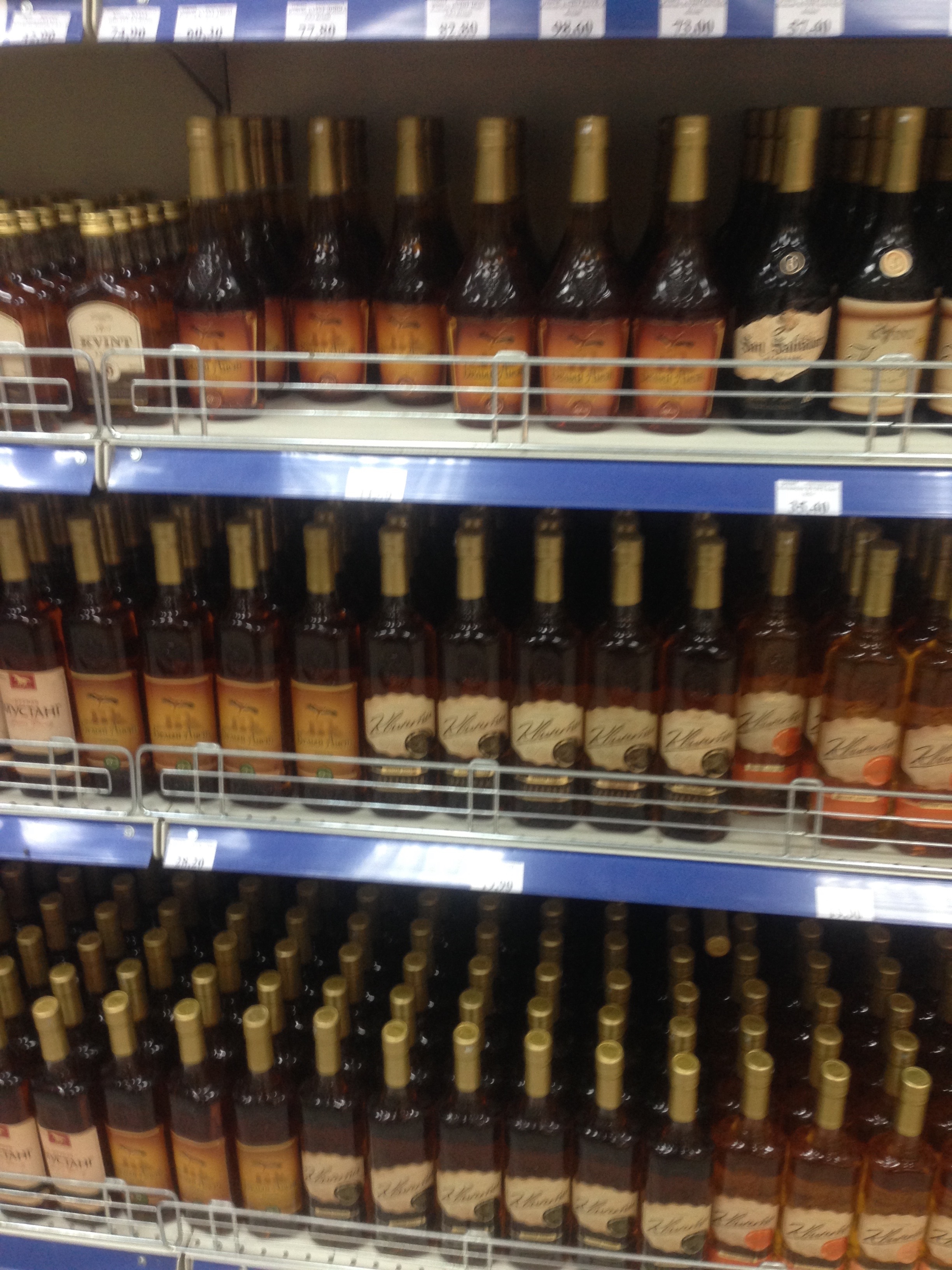 I admit I make a point to always visit a normal supermarket in every country I visit. I would say that 40% of the large supermarket I visited in Tiraspol consisted of brandy. It's cheap.
3. Get your kitsch on at the market
They have magnets! Everyone will be jealous of your Transnistria refrigerator magnet. Stuffed animals. Tea sets in every color. If I were a Transnistrian grandma I would be in absolute heaven. My house would be FULL of this stuff!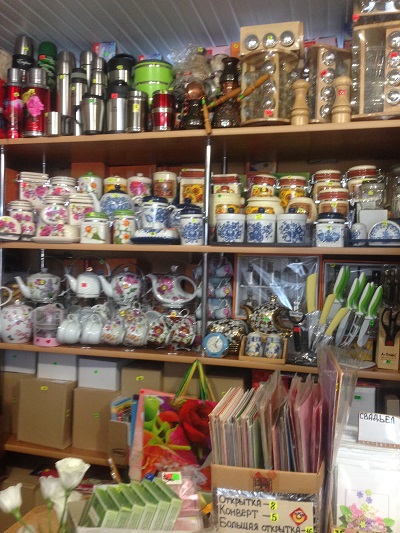 4.  See the embassies
It's not every day that you can go to the embassies of Abkhazia, South Ossetia, or Nagorno-Karabakh. I don't know what you would do there, but I found it really interesting to be in one of the few places to recognize these states.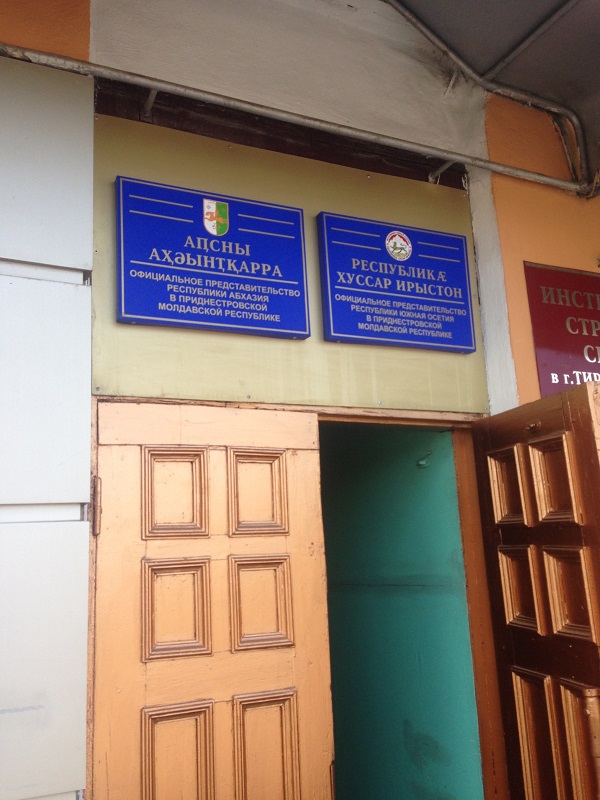 5. Chill by the Dneister, or even ride a boat!
If you travel to Transnistria in the summer you will see plenty of people sunbathing by the Dneister river. Bring some friends and some beers and make an afternoon of it. You can also take little boat tours down the river.
6. DRINK KVAS
If you have never been to a former Soviet country, then you have never had the opportunity to try Kvas. They sell it in what looks like big gas tanks along the sidewalk. It is super cheap and I won't give away what it tastes like.
7. See the lonely monastery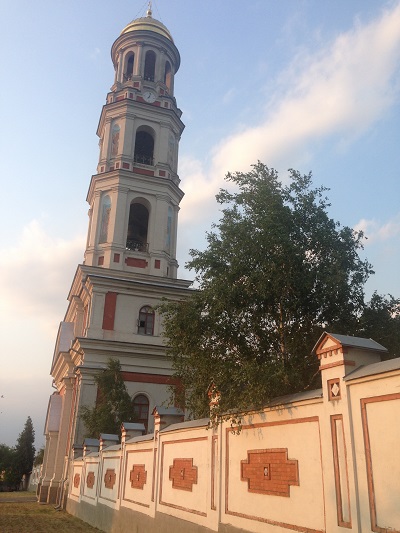 If you take the marshrutka on the other side of the Dneister, it will take you to a countryside village that has a very authentic Eastern Orthodox Christian Monastery. When I was there a nun basically dressed me up as a mummy and I chilled with the monks and people who lived there.  It isn't a tourist attraction, but it will definitely give you a glimpse of what life in the countryside is like over there. There's also a restaurant in the village nearby.
8. Go to Bender[y]
Bender is another city in Transnistria next door to Tiraspol. You can easily take a quick marshrutka to go there. There is a fortress there where you can shoot bows and arrows. In my opinion there is more to do in Tiraspol than in Bender.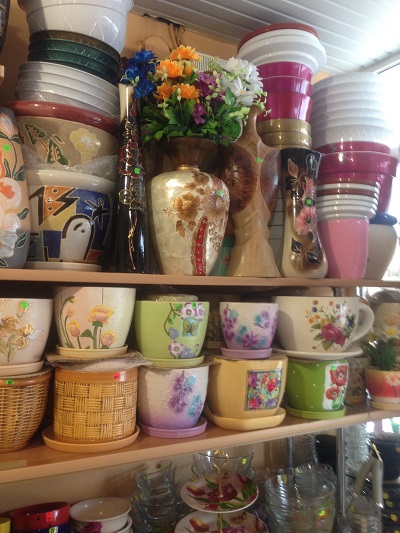 I hope your time in Transnistria is filled with kitsch and relaxation!!!
If you are looking for a place to stay, the Lenin Street Hostel may not be a luxury hotel but it gets good reviews and is perfect for budget travelers!