The Friendliest People in the World!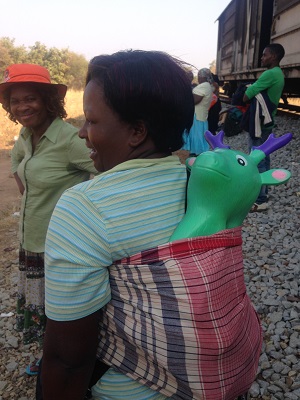 My favorite part about backpacking in Zimbabwe was its people. I had a wonderful time learning a lot about Zimbabwean culture and social behavior during my time with them.  Some aspects of interaction were really surprising and left me curious, confused, surprised, or all those things.
When I went on to travel to Zambia and Botswana, I noticed that some of these things held true in parts of these countries too.
I decided to make a list addressing cultural differences when traveling to Zimbabwe so you know what to expect before you visit the region! It will also help you to be sure you are being polite and respectful. I think they should be added to any list of  Zimbabwe travel tips!
1. Hissing is not aggressive
You will notice that hissing is one of the big cultural differences when traveling to Zimbabwe. When I first arrived on my backpacking trip in Zimbabwe, I was a little freaked out because people on the street would hiss at me.
It is not meant to be aggressive, it is just their way of trying to get your attention. "Hey, you dropped something!" turns into "HISSSSSS, you dropped something!"
People hissed at me all the time, but I never got into the habit of hissing back at them!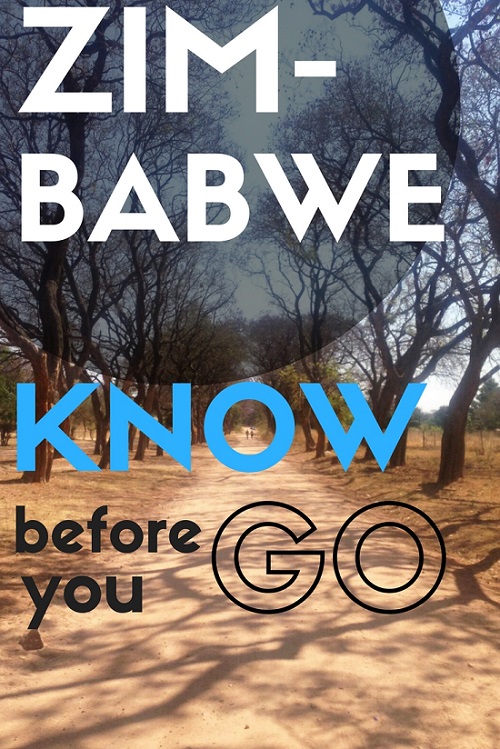 2. HI, HOW ARE YOU?
No, this Zimbabwe travel tip isn't an homage to Daniel Johnston…
So just going up to someone on the street and saying "Excuse me, do you know where X is?" can be rude in Zimbabwe. Slow down! From the bank teller to the restaurant employee to anyone you need to talk to, you need to begin a conversation with "Hi, how are you?" and maybe some other niceties before you go to your main point or question.
Ask about their kids, ask about their day. Sometimes the question "how are you?" would repeat itself in an infinite circle between me and the person I was talking to. Or, there would be a remix with some "what's new?" "how's it?" and "and you?'s" thrown in.
I really liked this cultural difference when I traveled to Zimbabwe, and this stuck with me even when I went back home to France.  The French thought it was so weird and all the tellers at Societe Generale gave me the stink eye…
3. [Please don't] LOOOOOOK INTO MY EYESSSSSS
So I was raised to always maintain direct eye contact with people I am talking to. I had to unlearn that in Zimbabwe. Direct, held eye contact can be very aggressive to people there. You can look from time to time, but don't hold for too long. Or, in my case, I figured they didn't notice I was staring them down because they usually were looking away.
This goes the other way as well- don't be freaked out if nobody holds eye contact there! They are being polite!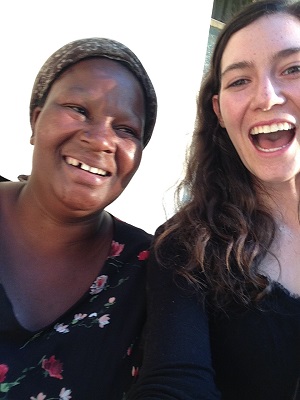 4. So listen, can I have your number?
Everyone, except for maybe people giving me directions on the street, asked for my contact information. When I came home I had pages of my travel notebook filled with email addresses and phone numbers. I couldn't remember half of the people whose names were on the list!
I originally thought it was because I was a girl traveling alone, but turns out this happens to everyone. Men, women, children- everyone asked me for my contact information! This was one of the most apparent cultural differences when traveling to Zimbabwe that I experienced. Add that to your list of Zimbabwe travel tips!
5. People will call you all the time
Well I gave my number to a lot of people, and they in turn really did make the effort to contact me. So the final Zimbabwe travel tip is that your phone will blow up when you are there. When I was in the country some new acquaintances would call me several times a day, and when I left they would always contact me via Whatsapp or other text messaging apps.
They were always just checking in and being friendly! I still chat with a lot of friends I made while backpacking in Zimbabwe today. The chats are always light, people are  just checking in- "Hi, how are you?" "I'm fine, thanks" and that's it.
Don't be afraid to call someone you met just out of the blue, they really mean it when they offer to help you if you need anything. Also don't think that it is weird if someone you just met starts calling you.
Are any of these observations surprising to you? Are some of them normal in your own culture? Do you have any other Zimbabwe travel tips to add? I hope these prepare you for the cultural differences when traveling to Zimbabwe!